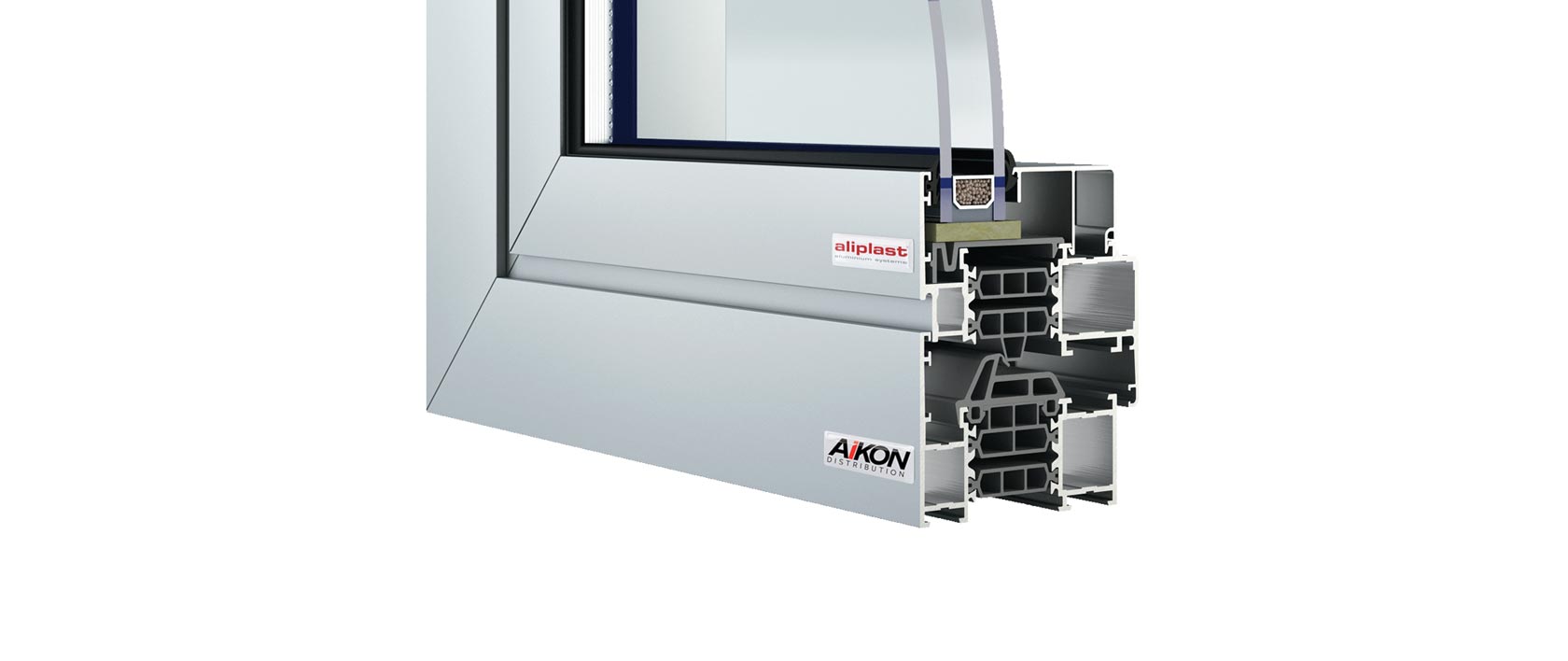 ALIPLAST SUPERIAL

Increased insulation, three-chamber profile designed for display windows, windows and doors.

Aluminum windows

Application of polyamide and fiber glass supported, three-chamber thermal breaks enhances durability and thermal insulation of the profile. Additional weather protection is provided by the cellular, center seal and special glazing seals. The Superial profile shows heat transfer coefficient Uf=1,7 W/m2*K. Better thermal insulation performance can be achieved when special glazing unit is applied. Additionally the profile shows effective sound insulation.

SU Hidden Sash

Aluminium profile system dedicated to manufacture open in, tilt and turn, hidden sash windows. SU Hidden Sash allows fixed and openable window sections to look almost identical.

Modern design of the window

Modern, metallic material supported by almost limitless palette of RAL colours of smooth or structural finish and wide choice of additional profiles make aluminium doors, windows and large-sized glass and aluminium segments a modern architectural motive.

Deep aluminum profiles

Superial are 75mm installation depth profiles. This is 30mm deeper than industry standard, giving architects and constructors more flexibility for any project design and application. The Superial system allows designing large-size constructions.

Aluminum windows with thick glazing units

14 to 61mm glazing units are mounted and sealed in the rebates of the sashes with the usage of glazing beads from the aluminum profiles and durable EPDM rubber seals.

Arched, triangular, trapezoidal and circle windows

Our extensive experience allows us to use Aliplast system to manufacture arched, triangular, trapezoidal and circle windows.

Bespoke aluminium windows and doors in accordance with specifications

Our clients can specify dimensions, colours number of sashes and additional profiles. Variety of technical solutions enable production of large dimension windows undertaking the most sophisticated custom orders even when ordering just one window.
Other products Aliplast Windows
Similar products in our offer