Square windows: both aesthetics as well as practicality
Square windows are a unique solution that can make a significant difference to the appearance and functionality of your home or office. Here are some reasons why you should consider windows in this shape.
Modern design
The modern design of square windows is a fascinating combination of simplicity and elegance. These unusual windows add a unique character and modern look to any interior. Here are some features that distinguish the modern design of square windows:
Minimalist Form
Square windows are extremely simple and minimalist in their design. Their geometric form makes them the perfect choice for lovers of minimalist aesthetics that emphasise simplicity and elegance.
Clear Lines
Modern square windows are characterised by clean, perpendicular lines that create a coherent composition in the room. This is ideal for those who appreciate aesthetics based on geometric shapes.
Symmetry
Square windows promote symmetry and balance in interior design. Their regular proportions give a harmonious appearance, which is characteristic of modern designs.
Maximum Use of Light
Modern square windows are designed to maximise the use of natural light. They help to create interiors that are bright and welcoming, which is characteristic of modern design.
Adapting to Style
Despite their simplicity, square windows can be adapted to a variety of interior styles, both modern and classic. It is a versatile choice that allows for creative design.
The modern design of square windows is ideal for those looking for an unusual and elegant decorative element for their home or office. Their simplicity, symmetry and ability to make the most of light make them an excellent choice in the context of contemporary interior design trends.
Light and space
Square windows maximise the use of natural daylight, making rooms brighter and more welcoming. The light that square windows allow through is extremely valuable for any interior. Thanks to their distinctive shape and simplicity, these windows allow for optimal use of natural daylight.
Square windows allow light to be evenly distributed in the room, which creates a pleasant atmosphere and makes living comfortable. Their symmetrical layout and proportions allow maximum light into the space, even for small rooms.
This light adds energy and a positive atmosphere to the room, which is important in home living rooms and bedrooms as well as in office or commercial spaces. This is why square windows are often chosen by those who appreciate natural lighting and want to make their interiors bright and welcoming.
Uniqueness
By choosing square windows, you can stand out from the crowd and give your property a unique character. The uniqueness of square windows is their most important attribute. They stand out from traditional rectangular-shaped windows, bringing a unique character and aesthetic to the interior. Their simplicity and symmetry blend harmoniously with both modern and classic interior designs, giving great scope for experimentation in space design. Square windows are not only a functional element of a building, but also an expression of personal style and individuality, allowing you to create unique and inspiring interiors.

Check out the window range at Aikon Distribution:

PVC

ALuminium windows

Timber windows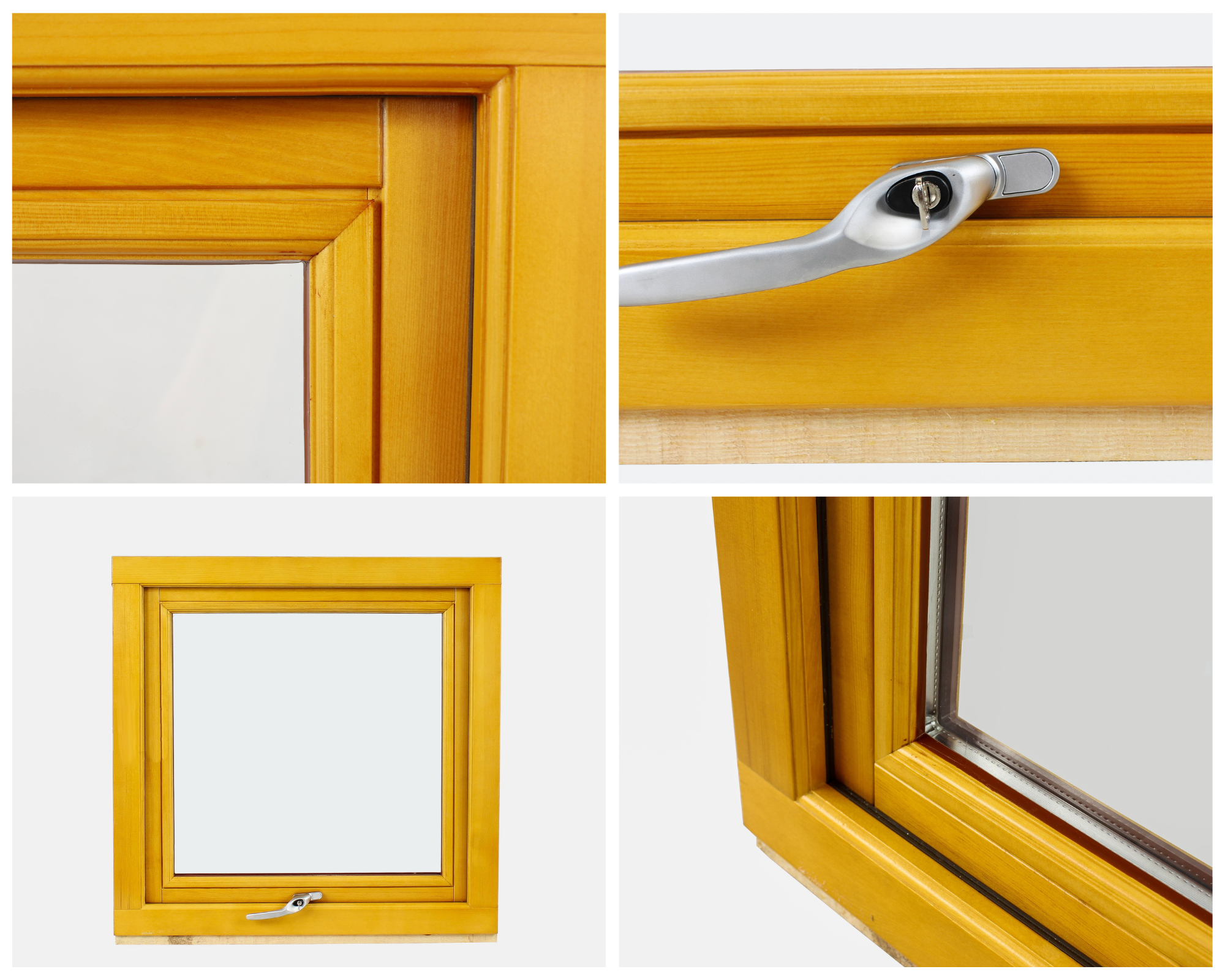 Timber square window by Aikon Distribution
SASH Square windows
Square sash windows are an elegant and stylish solution. It brings the classic aesthetics of sash windows into the interior, enhanced by the simple and harmonious form of the square. It is a combination of tradition and modernity that is increasingly popular among design enthusiasts. Square sash windows retain the characteristic features of this type of window, such as the double opening mechanism, but add a unique look that can be a beautiful decoration for any room.

Learn more about TIMBER WINDOW SASH timber windows:

TIMBER WINDOWS BOX SASH
Aikon Distribution: the highest quality on offer
If you opt for square windows, quality is key. That's why you should look to Aikon Distribution as your square window buying partner. Here are a few reasons why you should choose our company:
Top quality materials
At Aikon Distribution, we use only the highest quality materials, ensuring the durability and exceptional aesthetics of our products.
Professionalism in production
Our company is a team of experienced specialists who take care of every detail. As a result, our square windows meet the highest quality standards.
Adaptation to your needs
We are ready to tailor our windows to your individual needs. Whatever the size, colour or finish, we can meet your expectations.
Competitive pricing
At Aikon Distribution, we believe that high quality doesn't have to come with exorbitant prices. We offer competitive prices so that everyone can enjoy the highest quality square windows.
Square windows are not only an architectural feature, but also an expression of your style and taste. If you are looking for square windows that meet your expectations both aesthetically and functionally, then Aikon Distribution is the perfect solution. Our company offers the highest quality, professionalism in production and competitive prices. Give your interior a unique character with square windows from Aikon Distribution.
Contact us today and see how we can make your spaces even more beautiful and functional.