External roller shutters fulfill a number of important functions. The effect on room temperature - a cooler interior in the summer, a warmer interior in the winter - will be the most important for some users. Quiet and shading during the day will be appreciated by others. Still others will focus on the fact that, thanks to the roller shutters, they will extend the life of the window and door joinery. Why choose an Aluplast ID4000 window with an external roller shutter? Let's find out!
Get to know Aluplast Ideal 4000
In a seemingly ordinary PVC window profile, what is there to admire? Well, Aluplast Ideal 4000 is an extremely economical profile that can be used in many different ways. Its optimum technical parameters provide a solution for a very large number of building projects. The ID4000 is very malleable and is able to take on a wide variety of shapes that respond to the ideas and needs of the designer. The ID4000 is simply extremely versatile and its price is also very attractive. It is not an overstatement to say that the Ideal 4000 is a best selling product at Aikon Distribution.
Read more about the Aluplast Ideal 4000:
External roller shutters - what are the benefits?
Exterior roller shutters are a great addition to your home - why? It's a solution with many advantages. External roller shutters have the effect of reducing the intensity of noise from outside. It is therefore a good solution for those who live in a noisy environment. Using external roller shutters, it is possible to create adequate shading in your home and keep out excessive sunlight. Another advantage is that they reduce the loss of heat in the room on cold days - saving on heating costs is guaranteed. And in the summer, an exterior roller shutter can lower the temperature in your home. An external roller shutter is also one of the many ways to protect against burglary. Simply put, installing an exterior roller shutter offers a number of benefits for your home and office. Deciding to install them will increase the comfort of your premises.
Read more about the possible features of external roller shutters in our article:
External roller shutters – protection or decorative element of house elevation?
Aluplast ID4000 window with external roller shutter
In the offer of Aikon Distribution you will find PVC windows from the best system suppliers in all available glazing packages. In our opinion, the ID4000 is the perfect partner for an external roller shutter. Why is that? We have a lot of experience with our customers who simply appreciate this duo.
View the full range of PVC-U windows at Aikon Distribution:
External roller shutters differ in where they are installed and how they are controlled. You can order them from us:
At-window-head roller shutters, which are hidden in the wall and their box is invisible. They are used in new buildings.
At-window-head mounted roller shutters
Lintel roller shutters, where the box is hidden in the lintel - it is not visible from the outside. This is another solution for new buildings.
Surface-mounted roller shutters are a type of roller shutter ideal for existing buildings. Can be mounted on almost any facade.
Surface-mounted roller shutters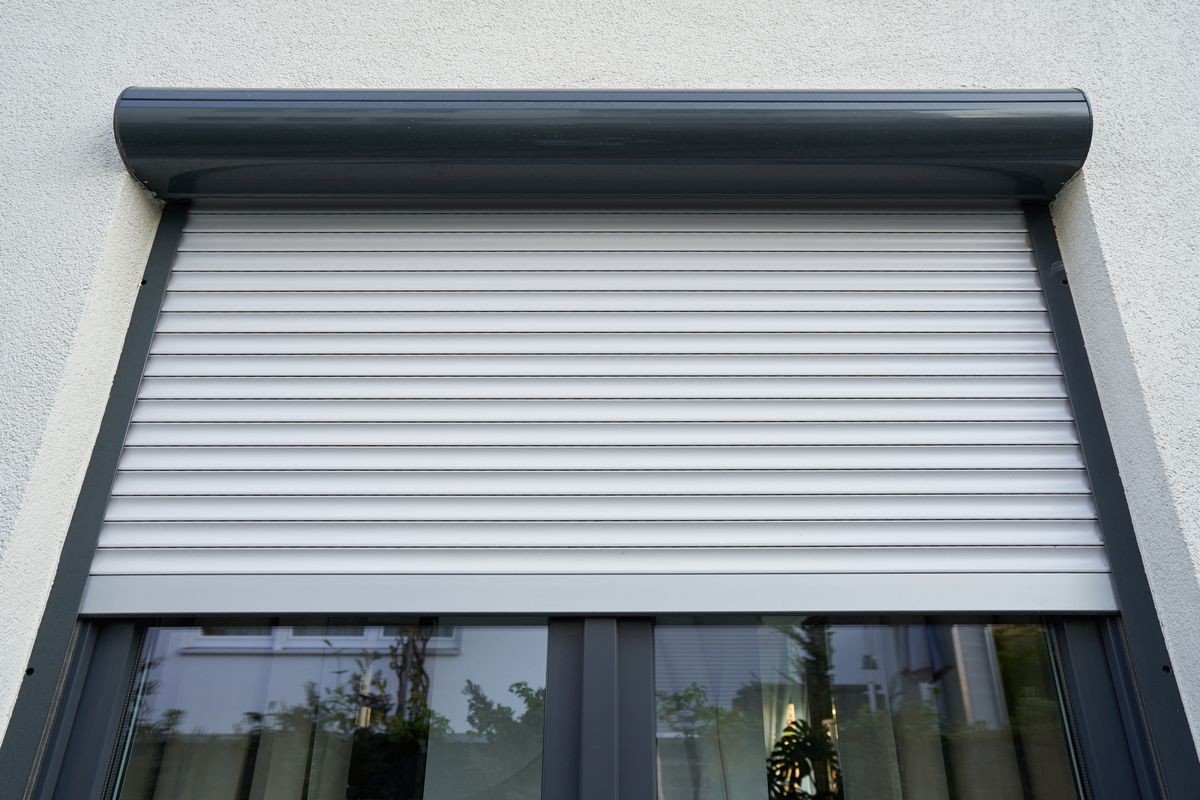 Surface Mounted Roller Shutters

Integrated roller shutters are a convenient solution for both existing and new buildings. Their maintenance is possible from inside the apartment.
At Aikon Distribution, it is possible to match every type of roller shutter with a convenient control system - either manual or electric. See what external control options we have to offer:
When to opt for an external roller shutter?
The best time to plan an external roller shutter is when we are working on the design of the house. Especially if we want the box to be invisible. At this stage we have no restrictions in choosing the type of roller shutter. But even if the house has already been built, there is nothing to stop us from installing a roller shutter - integrated or surface mounted.
Other types of window coverings are also worth considering - at Aikon Distribution you can also buy external venetian blinds.
Find out more about external venetian blinds:
Buying your windows with shutter rollers from a single source will save you time and money. And you can be sure that our specialist will do everything in his power to meet all your needs and expectations. All so you can enjoy a pleasant shopping experience with professionals. Send us your enquiry and we will get back to you within 48 hours.
You may be interested in:
How do you make your home a safe place?
External roller blinds or façade blinds? What should we choose?