At the beginning of 2022, many of us expected the world to return to relative day-to-day normality after a very volatile 2021. However, it very quickly became apparent that things would be very different. Today we face an even more difficult reality and a more tangible threat than a pandemic. Indeed, the war in Ukraine and its aftermath is becoming a major determinant of the changes we are currently facing.
It is probably clear to everyone that the challenges we have been facing for more than two years now are the availability of materials, broken supply chains and rising raw material prices, as well as a huge increase in energy-related costs. All this shows that the assumed plans at the beginning of 2022 are subject to a very big revision.
However, Polish windows and doors manufacturers have repeatedly shown that even in difficult and unpredictable situations we can manage. And so it is this time too.
Good half-year for Polish windows and doors
Record results for woodwork exports
The beginning of 2022 has brought record results for Polish timber windows and doors exports. According to the latest available data*, its value in the first quarter amounted to around EUR 867 million, which is 34% more than in the same period last year.
Part of this increase is due to a very significant change in prices, but even so these are still very good, even surprising results.
It is also worth mentioning that since Poland's accession to the European Union, exports of windows and doors products have increased almost 10-fold.
The most important markets for windows and doors from Poland are the EU countries, as well as the UK and the USA. The largest EU buyer is Germany, which in 2021 bought 35% of plastic windows and doors and over 25% of doors and windows made of timber and aluminium. France, Italy, the Netherlands, the Czech Republic, Slovakia and Sweden are also very important buyers.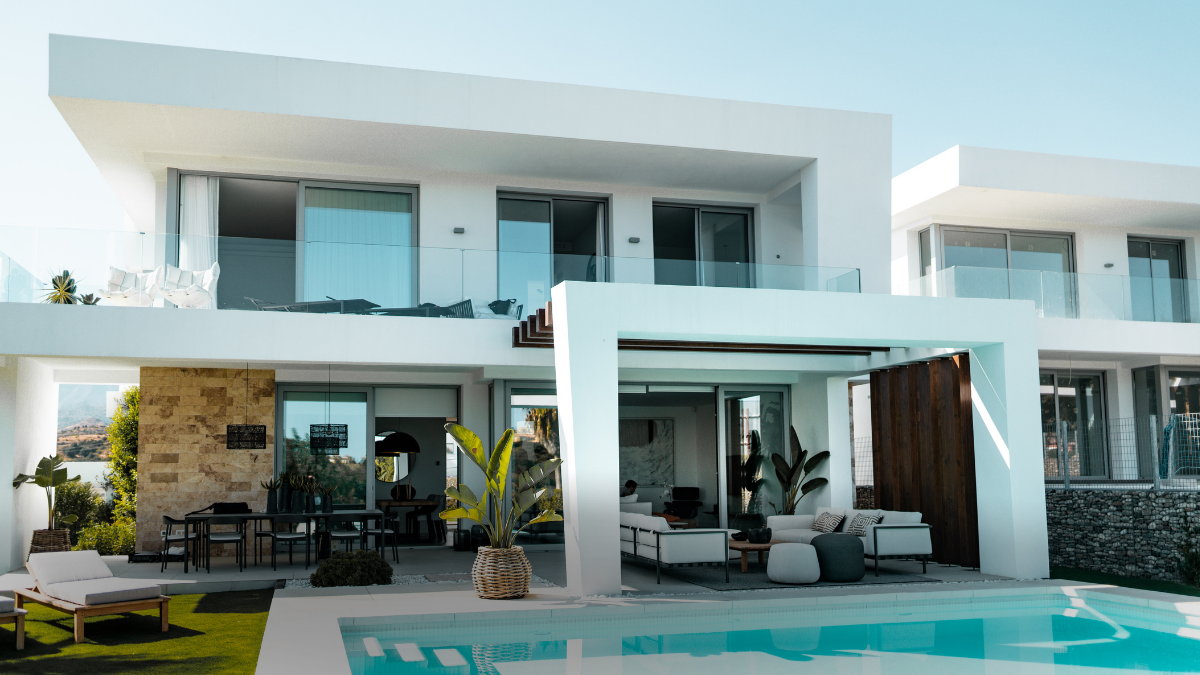 Aluminium windows in a private home
Poland the world leader in windows and doors exports? It is possible!
Until now, China has been the leader in global windows and doors exports. However, as the latest figures* show, this could change in the near future. There is one condition, Polish manufacturers must maintain similar dynamics of foreign sales. If they manage to do so, then at the end of this season Poland could be awarded the yellow jersey of world windows and doors export leader.
Poland the world leader in exports of PVC and timber windows
So far, Poland has been the export leader in timber and PVC windows, but now it may reign regardless of the material from which the windows and doors are made. Indeed, China's advantage in foreign sales is already practically minimal.
Polish windows and doors exports in 2021 reached a value of USD 3.53 billion. This was an increase that amounted to 30.5 % compared to 2020. At that time, the Middle Kingdom achieved foreign sales of joinery worth USD 3.66 billion, with a growth rate of 19.3 %.
What does this data show? And that just 3.7 per cent separates Poland from China in the race for the title of global windows and doors export powerhouse! Poland's share of global window exports is already 17.6 per cent! In the case of PVC windows and doors, this share is significantly higher and is close to 40 per cent. In timber windows, on the other hand, almost every third window exported already comes from Poland.
Read more:
Buying windows in Poland pays off
Q1 and Q2 2022 at Aikon Distribution
PVC and aluminium windows
For many years the best-selling products at Aikon Distribution have been PVC windows. This is also the case this year. Aluplast Ideal 4000 (France, Italy), Salamander 82 or Schuco Living (Germany) are the profiles that our customers choose most often.
The sales trends observed at Aikon Distribution are also in line with national results. Aluminium products sold very well in the first half of 2022 in most of our markets. Mainly Imperial profiles or other thermally broken aluminium windows, which should not come as a surprise. After all, we have already mentioned that energy-efficient windows for passive houses will be the trend in 2022.
Read more about this in our article:
What awaits us in 2022 on the window frames market?
See also our offer of PVC and aluminium windows:
Large glazings
XXL glazing is a trend that is gaining ground. House designs are becoming more and more sophisticated. Investors are boldly opting for large glazings, which give their investments a luxurious feel and optically enlarge rooms, perfectly illuminating the interiors. Nowadays, we opt for simplicity in both window shapes and profiles. We most often choose angular profiles, going in the direction of minimalist aluminium frames allowing as much light as possible to enter the room.
Large doors leading to the terrace, where it is possible to choose a flush threshold, are also far more often chosen by builders.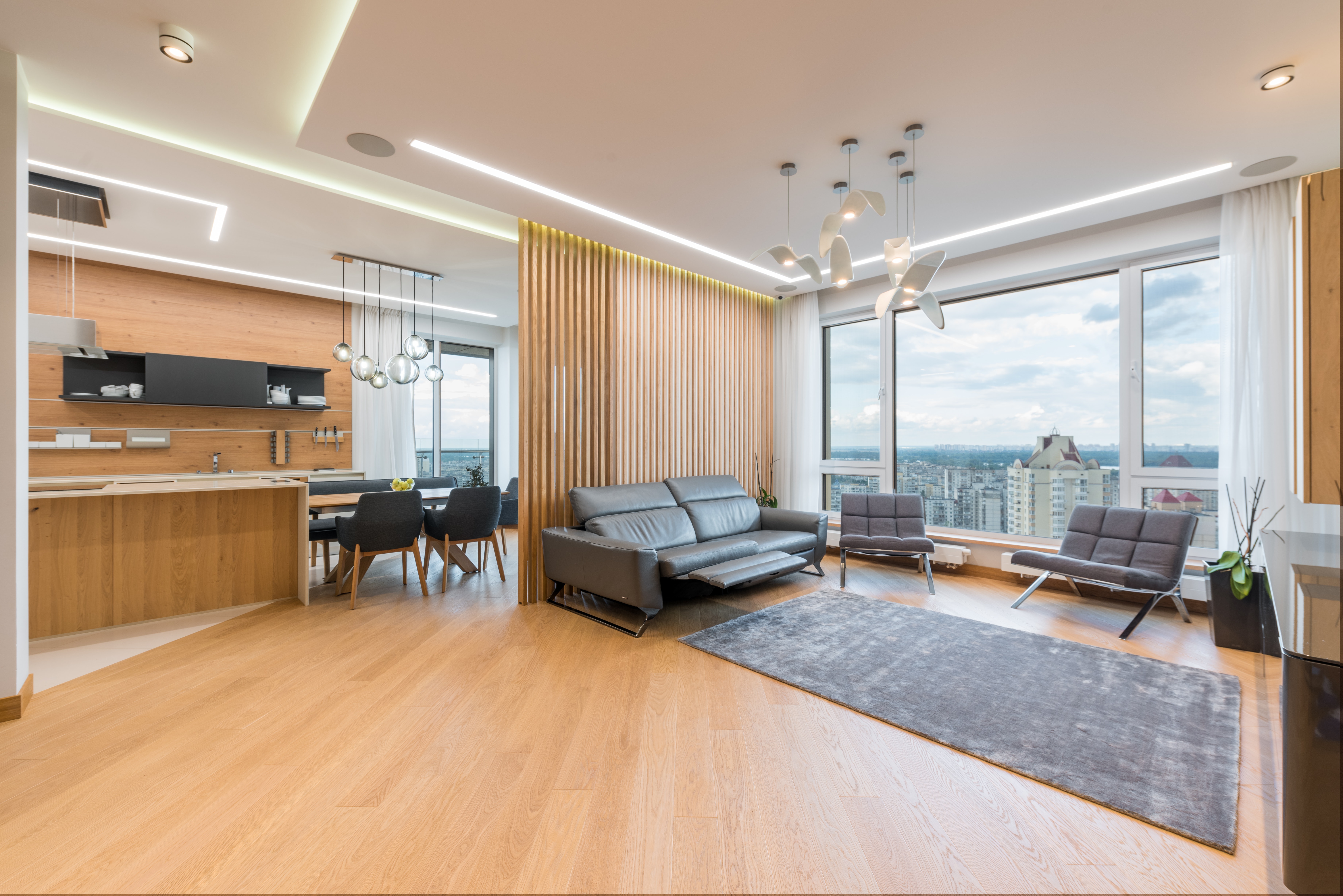 XXL glazing fashionable in 2022
Surface-mounted roller shutters
Our customers are increasingly opting to purchase windows with external roller shutters. This is a convenient solution and, as we all know, complexity pays off. Selecting solutions from a single distributor saves time and guarantees full consistency, both in terms of style and technology of the selected products. Comprehensive, well-considered purchases are also a guarantee of peace of mind for many years. In addition, the integrity of colours, shapes and textures guarantees the harmony of the arrangement.
See our offer of external roller blinds:
Smart Home
This year, we are also making even more use of window automation as part of the smart home system. With automation based on the ability to control devices via a smartphone, we can tailor the home to individual needs and lifestyles.
Read more:
Smart home - Control system: Tahoma Somfy
We must not forget about ecology
In 2022, the implementation of the EU's climate and energy policy remains one of the most important areas of action for manufacturers and distributors.
In an era of raw material and energy crises and climate change, which consequently leads to more and more intense weather events, investors are looking for energy-efficient, safe and sustainable solutions. The answer to this is systems that provide high thermal insulation, are characterised by high resistance to external factors and ensure long-lasting use.
Read also:
Summary
The first half of 2022 was not easy for the window and door industry. However, Poland has emerged from it with a defensive hand and can confidently classify this period as a successful one. We personally also classify this time as very labour-intensive and definitely rewarding. We look to the future with curiosity and are looking forward to what the rest of the year will bring us.
Are you interested in purchasing windows and doors for your project? Get in touch with our sales consultant who will be happy to help you choose a product to suit your needs.
*Source: Central Statistical Office
** Polish Economic Institute