For years, joinery has been Poland's export speciality. Our country is one of the largest European producers of windows and doors, and since 2015 it has also been number 1 in terms of export value among EU countries. So buying windows from Poland still pays off.
The Polish window industry has coped admirably with the crisis caused by the virus COVID - 19. Fortunately, the subsequent waves of the pandemic have not affected our industry too badly, so our windows are still being sold in large quantities to France, Italy, Germany, Great Britain, Hungary, Belgium, Switzerland, Norway and countries outside the EU (USA, Canada, Algeria, Israel).
Also positive perspectives
According to the Polish Economic Institute, in the coming years one can expect a growing importance of Polish window and door exports, as well as increasing interest in Polish uPVC and aluminium windows.
Read also:
What awaits us in 2022 on the window frames market?
How to buy windows from Poland?
At Aikon Distribution, buying windows doesn't require the customer to leave home, make an appointment or make special preparations - the whole process takes place over the Internet. The client receives the finished order at the address specified by him - safely and on time. The entire purchasing process is completed in just few steps:
Contact form - A contact form is available on our website to help you specify your requirements. You can also upload there an image of your project or document.
Contact with the sales representative - your enquiry will be forwarded to the right sales representative and you will receive an answer within 48 hours in the chosen language.
Offer - An offer in the relevant language will be sent to the client by e-mail.
Delivery - Once the order has been approved by the customer, we will proceed with the delivery. The goods will be carefully checked and secured.
Transport - dedicated transport will deliver the order to the address indicated by the customer.

Read also:
Buying windows from Poland - step by step
Simpler ordering, more benefits
Why swap the traditional way of ordering windows directly from the dealer for an online order? This very shortened procedure makes the purchasing decision much easier allows time savings. However, this does not affect the quality of the service or the product itself.
Aikon Distribution has been serving its customers in this way for over 12 years, constantly developing its skills, knowledge and communication. Thanks to modern quotation software, we send quotes quickly and efficiently and our specialists are in constant contact with their clients.
It is also easier for customers to buy windows if they have sufficient knowledge and can define their needs. That's why at:
https://www.aikondistribution.com/blog there is a blog where you can find the most important information on buying joinery.
Read also:
Windows from Poland. Why it is worth importing windows and doors from Poland
Which windows from Poland?
We can supply any type of window, regardless of market or destination. We are familiar with English, Scandinavian, French and Dutch windows. We export uPVC, aluminium and timber windows on a large scale, taking care of modern solutions, design and adjusting to the preferences of even the most demanding customers.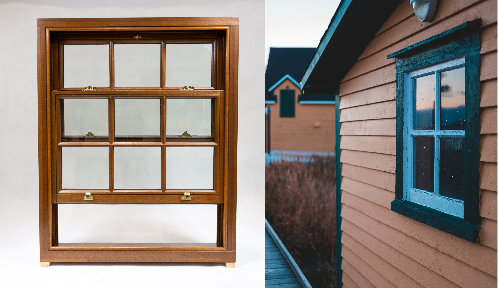 Windows in Scandinavian style
Check out our windows:
In Aikon Distribution you can order the whole joinery - in our offer, apart from windows and doors, we also have garage doors, fences, roller shutters, insect screens and balustrades.
Why is it worth ordering windows from Poland?
For many years Poland has been a reliable supplier of very good quality products at a good price. This is due to cheaper components and optimisation of production through the use of modern technology. If you are interested in buying Polish joinery:
contact