We are well aware that it is our duty to respect the natural environment and take care of nature on both a micro and macro scale. We want to consciously care for the environment and we promote this idea among our customers.
We are constantly working on improving our technologies and implementing eco-friendly solutions. We are convinced that appropriately used technologies in combination with top-class materials produce optimum results - both for everyday comfort and with respect for the environment.
Ecology at Aikon Distribution
We promote pro-environmental attitudes in our daily work, caring for nature is a healthy habit that we implement through specific actions in our company that contribute to taking care of our homeland, planet Earth.
How do we do this at Aikon Distribution?
We work with manufacturers who care about the environment
We are heading for a "paperless office" - document printing is kept to a minimum
When using water, we control its flow and turn off the tap when there is no need to use it
We reduce our consumption of bottled water thanks to a spring water dispenser available in our office
We wash our dishes in a dishwasher. From an ecological point of view, the water consumption of a dishwasher is about three times lower than washing by hands.
We replace our office equipment (laptops) no more than once every 5 years and phones no more than once every 4 years. We do not generate unnecessary scrap.
If possible - we travel together for training and events
We turn off the light when we are not in the room.
We unplug unnecessary equipment from the socket when there is no need for continuous charging.
When the weather is good, we work in sunlight, reducing electricity consumption.
We package our promotional materials in ecological packaging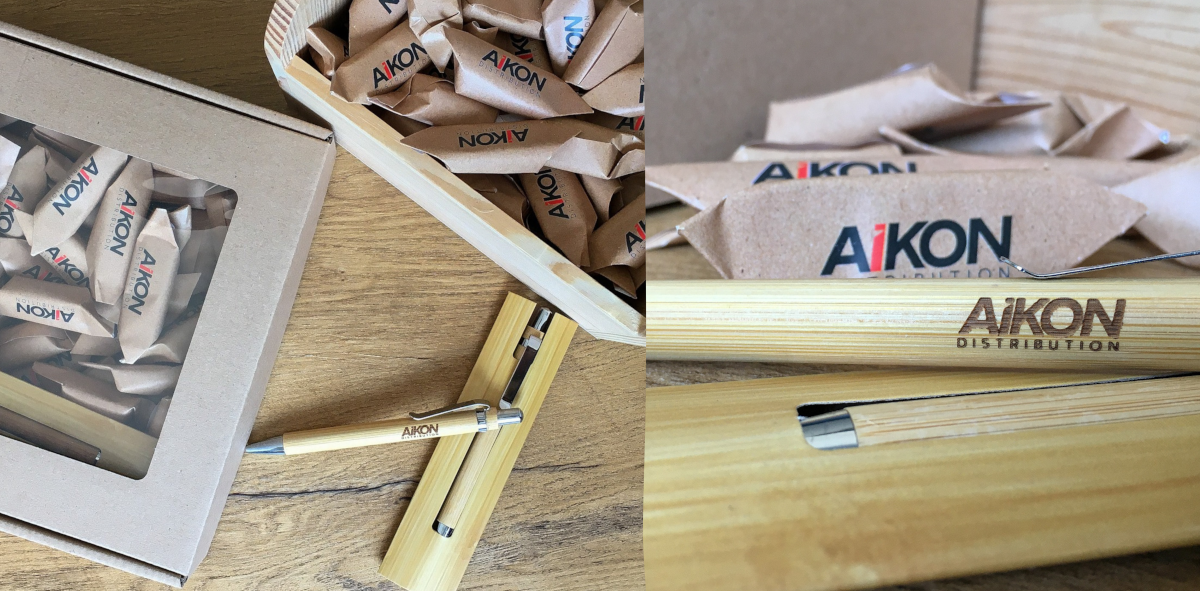 Promotional materials of Aikon Distribution

EVERY ACTION, EVEN THE SMALLEST ONE, MAKES A BIG DIFFERENCE TO THE ENVIRONMENT!
Contact us and choose an ecological approach for cooperation!
Articles that may interest you:
Ecological windows, which means?
Construction of a passive house - what to look for?