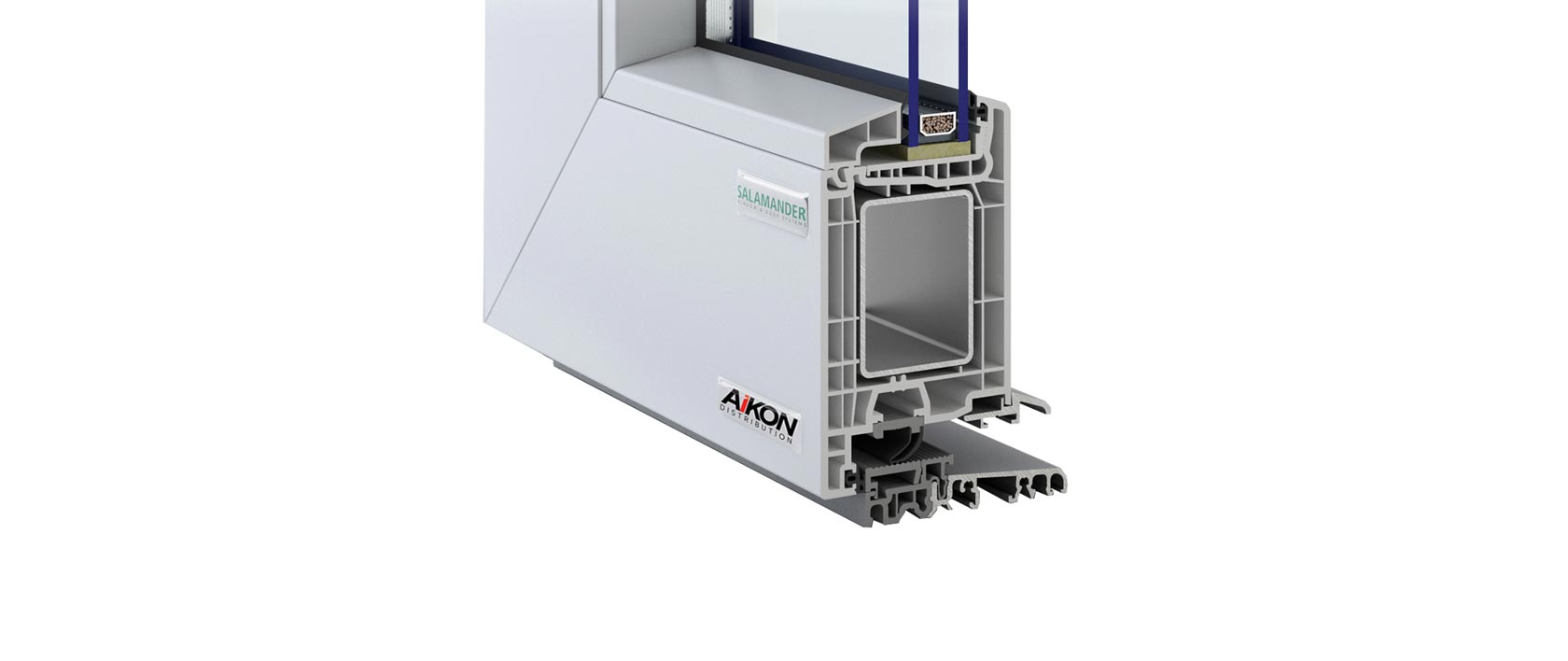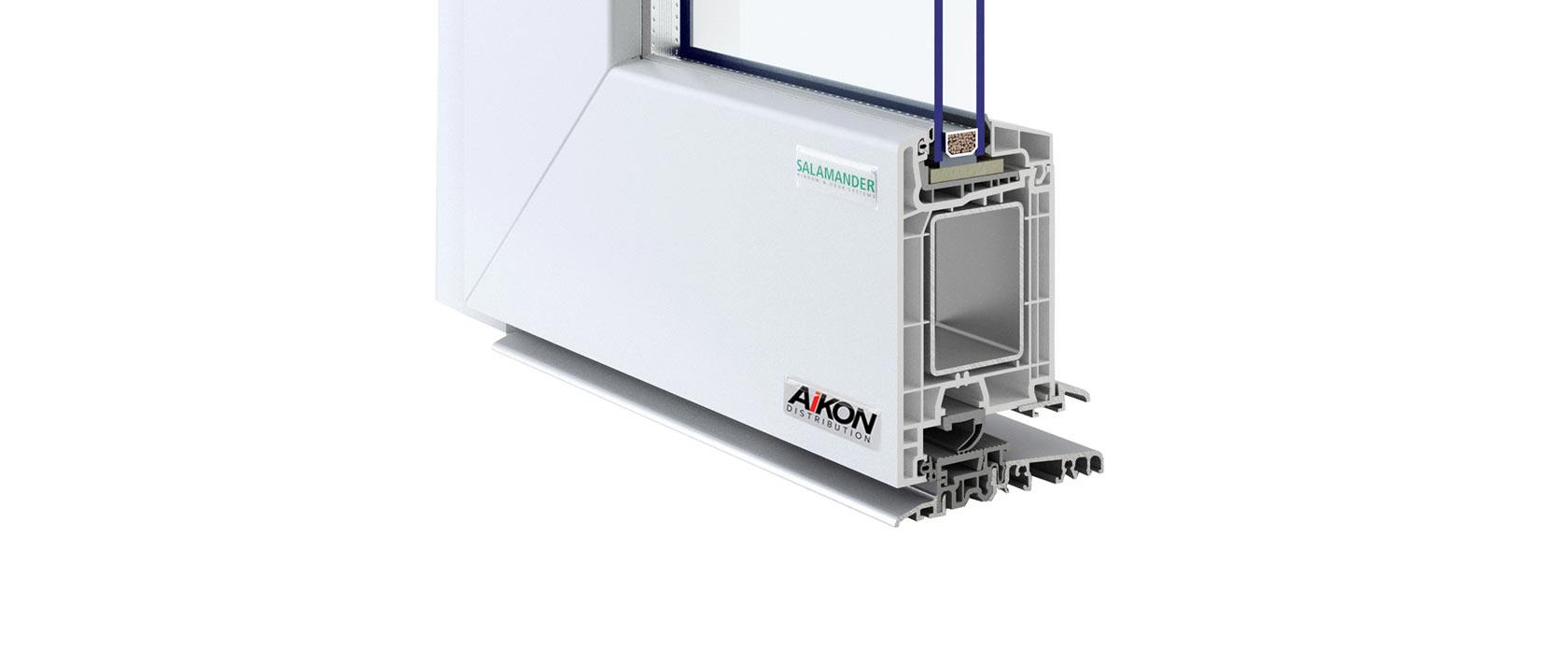 SALAMANDER FRONT DOOR

With Salamander door system you are free to design an extraordinary front door adapted to your individual taste. This high quality PVC profile is available in wide range of colours and with different variants of sandwich and flush door panels.

Salamander front door – a variety of options

High quality, durability and possibility of design adaptation to individual customers' needs are an advantage of the Salamander doors. Salamander Front doors based on Streamline 76 profile can be opened to the inside and to the outside. It is also possible to use a low threshold approx. 20 mm high, or a non-threshold system. A typical front door setup includes the following: door bolt, 3 or 5 multipoint lock and a selection of closing mechanisms. Available options include a standard handle or pull handle. Also there is an option to choose handle and pull handle combination.

Different colours of uPVC front doors

uPVC front doors are available in wide range of colours. The colour palette includes wood-like foils and solid colours.

Wide choice of glazing and infills

Aluplast system allows to manufacture front doors customized to individual requirements. Smooth glass, obscure or decorative glass can be applied to the selected uPVC profile. Our offer includes hundreds of models of decorative panels made from high quality uPVC and HPL. Wide range of products covering variety of designs - from classic elegance to modern minimalism - will satisfy the most demanding customers.

uPVC made-to-measure doors

Our clients can specify dimensions, colours number of sashes and additional profiles. Variety of technical solutions enable production of large dimension windows undertaking the most sophisticated custom orders even when ordering just one doors. In our offer you will also find Veka window.

Images are for reference purposes only.
Similar products in our offer