Provencal architecture is one of the most charming and recognised architectural styles in the world. Originating from the south of France, this extremely picturesque and romantic style is a mix of rural and rustic elements, giving interiors a unique charm. If you are planning to decorate your interiors in the Provençal style, choosing the right windows plays a key role. In this article, we will discuss which window for Provençal interiors would be best to create the atmosphere of this charming style.
Characteristics of the Provencal style
Before we move on to choosing a window, it is worth understanding the main characteristics of the Provencal style. This style is inspired by southern France, where the sun is present for most of the year and nature surrounds everything with its lush greenery. This is where the main characteristics of this style come from.
Colours of the Provencal style
Bright, pastel colours: Provençal interiors are often decorated with soft colours such as blues, beiges, pastel pinks and mints. They make the interiors bright and cosy.
Materials in the Provencal style
Natural materials: the Provencal style is dominated by materials such as Timber, stone, clay and ceramics. Therefore, windows should be made of Timber or look like Timber.
Decorations for Provencal interiors
Romantic accessories: Provençal interiors are decorated with romantic elements such as wrought iron, lace, embroidery and floral patterns.
Provencal furniture
Rustic furniture: furniture in the Provencal style is usually Timberen, often with clear traces of time and painted in white or pastel colours.
Provençal interior window
Now that we have a clear picture of the Provençal style, let's turn this into choosing the right windows.
Check out the offer from Aikon Distribution:
Choosing windows for Provencal interiors
The Provencal style is one of those magical trends in interior design that attracts with its charming simplicity, romantic charm and reference to the south of France. When decorating interiors in this style, an important element is choosing the right windows that are in harmony with the character of this aesthetic direction. In the following article, we take a look at which windows are best suited to Provençal interiors, focusing on colours and materials.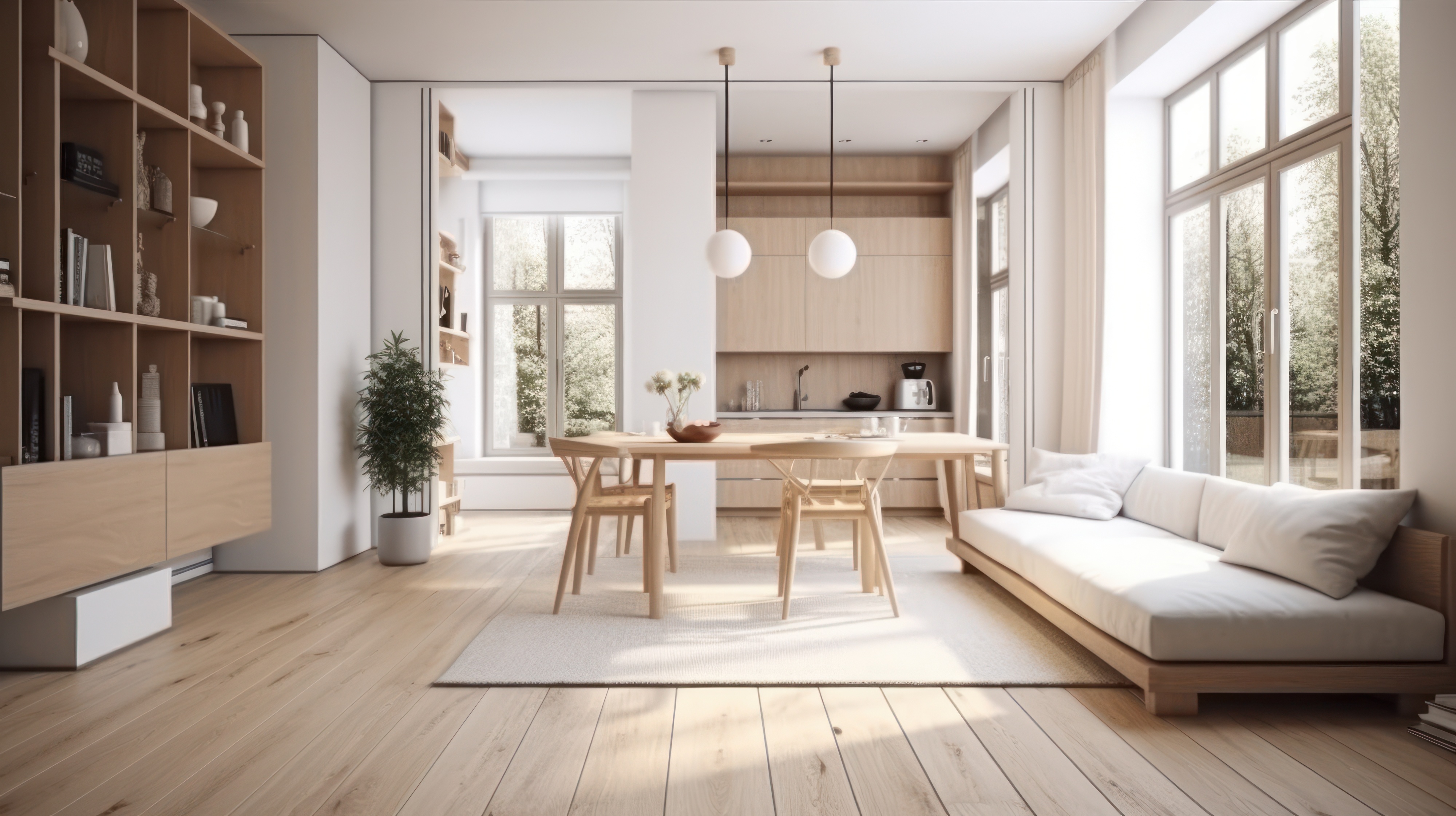 Provencal style interior
Provençal style window colours
A light and delicate colour scheme is one of the main elements in the Provençal style. When choosing a window for a Provençal interior, it is worth paying attention to the following aspects of the colour scheme.
White and pastels
Provencal interiors often exude tranquillity and elegance through bright colours. Windows painted in white are a classic that fits perfectly with this style. Alternatively, pastel shades such as blue, mint or soft pink also create the perfect backdrop for Provençal interiors.
Colour consistency
It is extremely important to maintain colour consistency between the windows and the rest of the interior. Therefore, it is advisable to choose windows that blend with other finishing elements, such as walls, floors or furniture. This will create a consistent atmosphere in the room.
Window materials
The Provencal style draws inspiration from nature and tradition, so the materials used for windows play an important role. Here's what to look out for.
Timber
Timber is a material that perfectly reflects the rustic character of the Provencal style. Timberen windows add warmth and natural charm to interiors. Oak, ash, walnut or pine are popular Timber species that can be used for windows.
Discover Timberen windows in Aikon Distribution:
Timber effect
If you are not a fan of traditional Timberen windows, it is worth considering Timber effect windows. Thanks to modern technologies, you can get PVC or aluminium windows that visually resemble Timber. It's the perfect solution if you're after durability and easy maintenance.
See what Aikon Distribution offers to get the timber effect:
Additions and embellishments
To further accentuate the character of Provençal interiors, it is worth paying attention to the accessories and ornaments of the windows.
Shutters
Shutters are a characteristic element of the Provencal style. They can have both a decorative and practical function, protecting the interior from excessive sunlight.
Embroidery and lace
Romantic embroideries, lace or wrought iron are details that will give your windows a Provençal charm. You can use them on curtains, blinds or directly on the window frame.
Summary
Choosing a window for Provençal interiors can be a pleasant experience if you follow a few key principles. Remember natural materials, a simple shape, shutters and bright colours. These elements will give your interiors the charm of the Provençal style, which is one of the most charming and romantic architectural styles in the world. With the right choice of windows, your interiors will exude the tranquillity and idyllic charm of southern France.
At Aikon Distribution, we take on even the most demanding and complex projects. Our specialists will help fit your windows to match your dream interior - including the Provençal style.
Contact our advisor and buy your windows at Aikon Distribution.
You may be interested in:
Guide to architectural styles - what window for boho interiors?