It is high summer. However, we are not slowing down and, despite the holiday time and heat, we provide our customers with unique and exceptional joinery tailored to their needs.
As a result, we can once again boast of interesting constructions that have gone straight into the hands of our satisfied customers.
Welcome to the next edition of 'Latest news from Aikon Distribution warehous'.
Two-colour window with trickle vent
The structure in the pictures below is a uPVC window - Aluplast IDEAL 4000 with a trickle vent. Windows with trickle vent are not an everyday occurrence, so it is worth showing how they look in reality. In addition, this window has an unusual colouring - it is white on the inside, while on the outside it has a veneer imitating the structure of wood in grey (similar to RAL 7012).
See the profile used in this construction: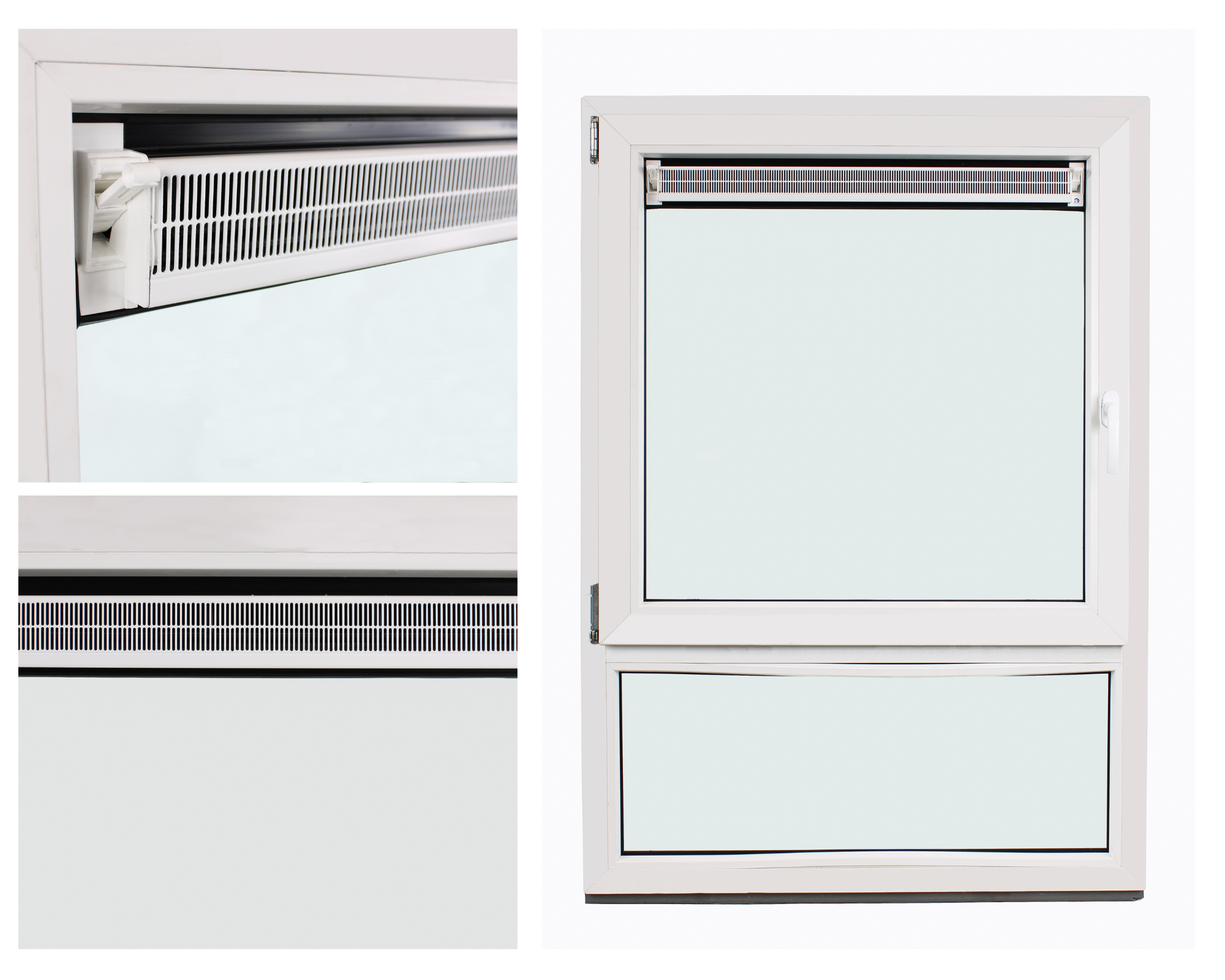 Window with trickle vent by Aikon Distribution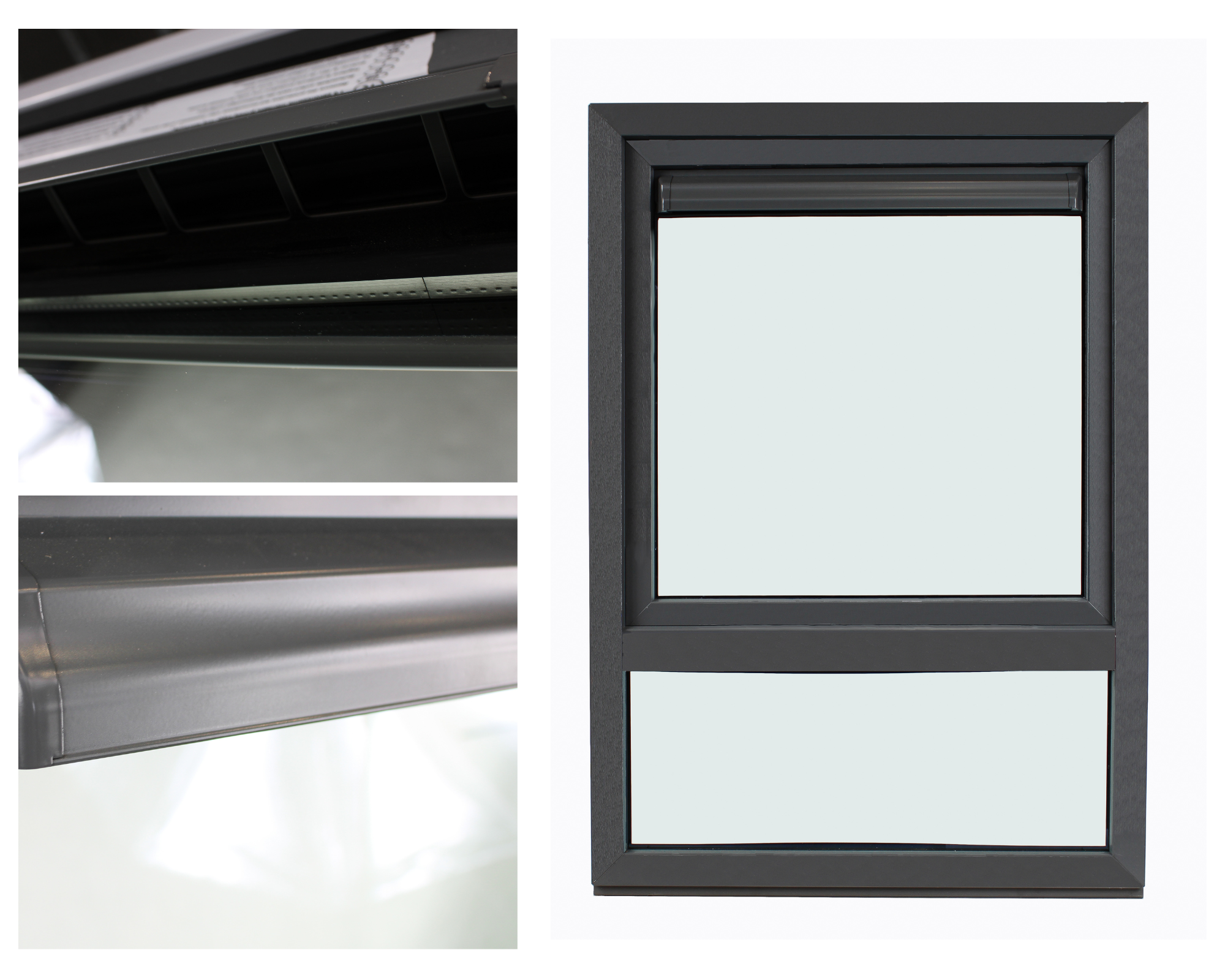 Window with trickle vent by Aikon Distribution
Black arched window
Another design we would like to showcase is an arched window made of uPVC. It is a fixed window of the fix type (non-opening), with a non-standard safety glass pane. The profile used for its production is Aluplast ID 4000 Renovation 65. The window, thanks to a special veneer, has a black colour (AP106 JET BLACK). This is a high-quality veneer, distinguished by a fine-grained matt-sand surface with the appearance of powder-coated aluminium.
Find out more about the profile used in this design:
Aluplast ID 4000 RENOVATION 65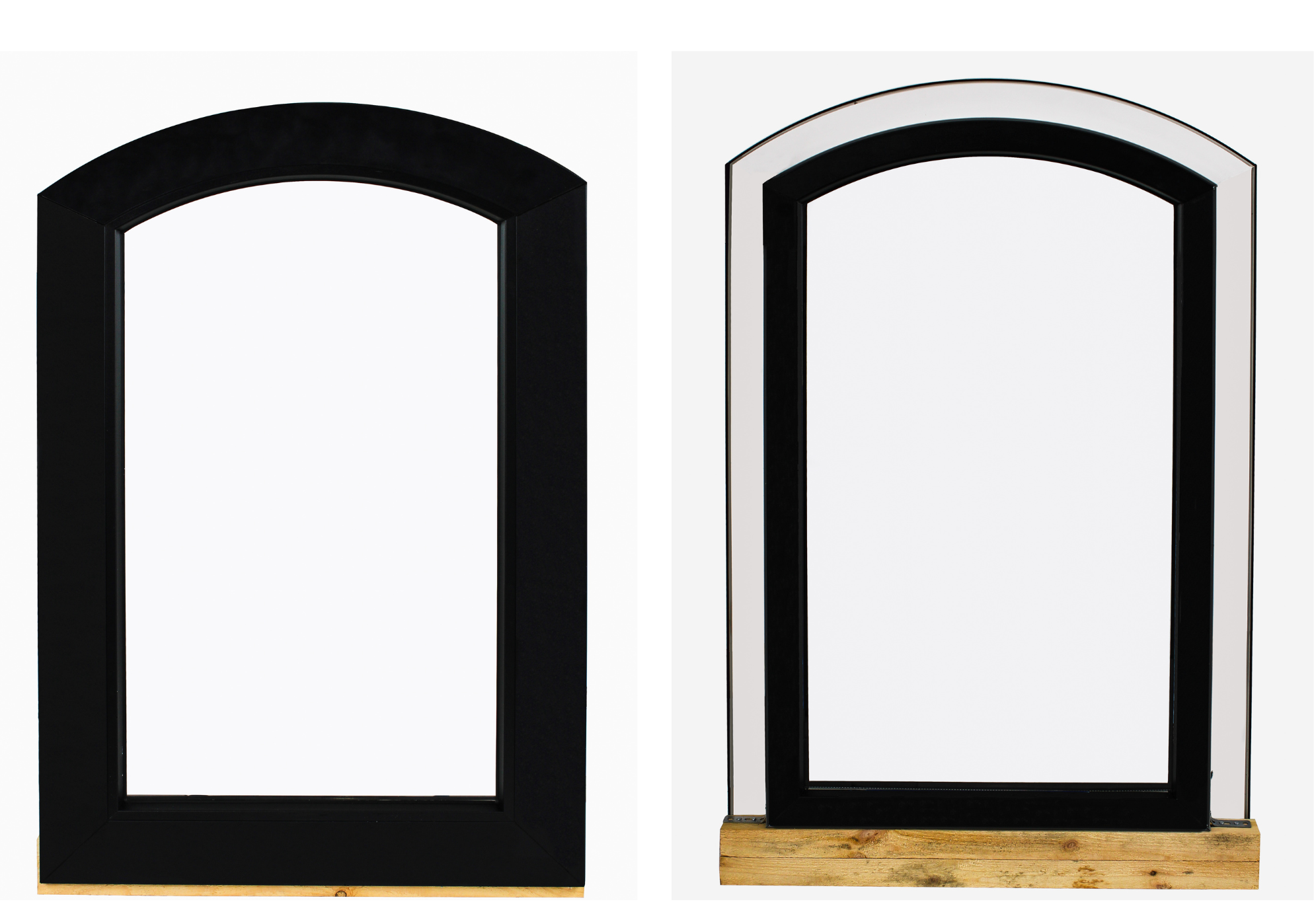 Arched window by Aikon Distribution
Wooden doors with milling cutter
On a special order from our client, we made a white wooden door with four milling cutters. Meranti wood and ECOLINE 68 profile were used in their production. The doors were decorated with four vertical milling cutters placed on both sides and evenly distributed over the entire width. In addition, they are equipped with white hinges, a handle, an aluminium threshold and a 3-point lock. The doors will form the entrance to the building and will open inwards.
See our range of wooden doors: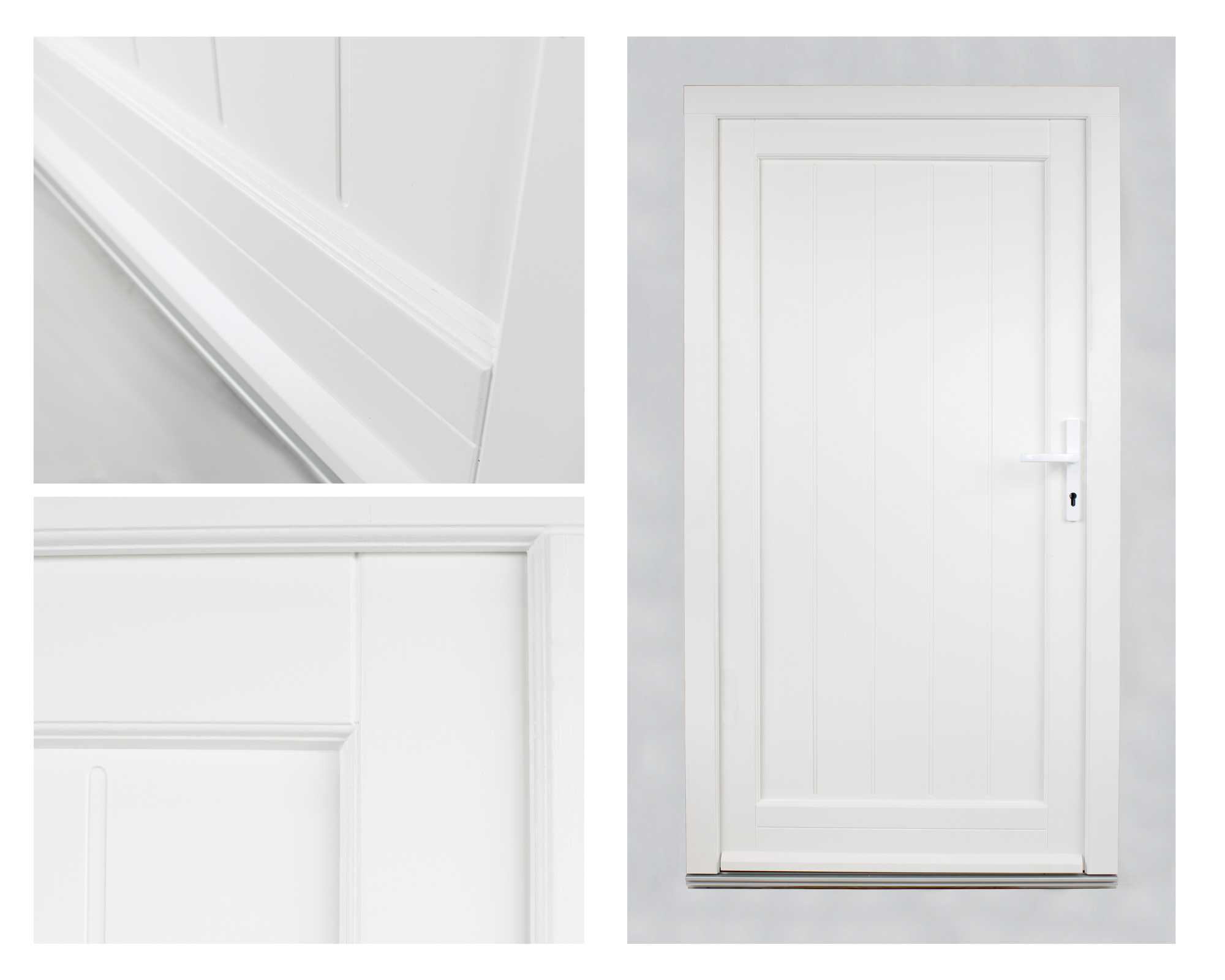 Wooden doors by Aikon Distribution

More unusual constructions from our warehouse will be presented soon.
If you are interested in purchasing joinery - please contact our sales representative. We guarantee a professional customer service in the language of your choice.
Read also:
Overview of brown windows or news from the Aikon Distribution warehouse
A wealth of shapes and colours - April in the Aikon Distribution warehouse