Aluminium sliding doors provide convenient access to a balcony, terrace or open garden space. They bring a large amount of daylight into the home and, when opened, also provide access to a significant amount of fresh air. All this makes them an ideal solution for any home, and in the summer season they provide incredible comfort and convenience for their owners.
Aluminium sliding doors - open up for summer
Open space plays a very important role in our lives. We value freedom, the absence of restrictions and are happy to free ourselves from closed 'four walls'. This is the reason why we are increasingly choosing flats with large balconies and building houses with terraces overlooking the garden.
Aluminium sliding doors are ideally suited to this trend and offer a number of advantages: they bring more light into the home, optically enlarge the room, are durable and long-lasting.
Another great advantage of aluminium sliding doors is that the threshold can be flush with the floor. The low threshold option ensures comfortable use and the transition from the house to the garden is also no barrier for the elderly or disabled.
See our range of sliding doors with the option of a low threshold: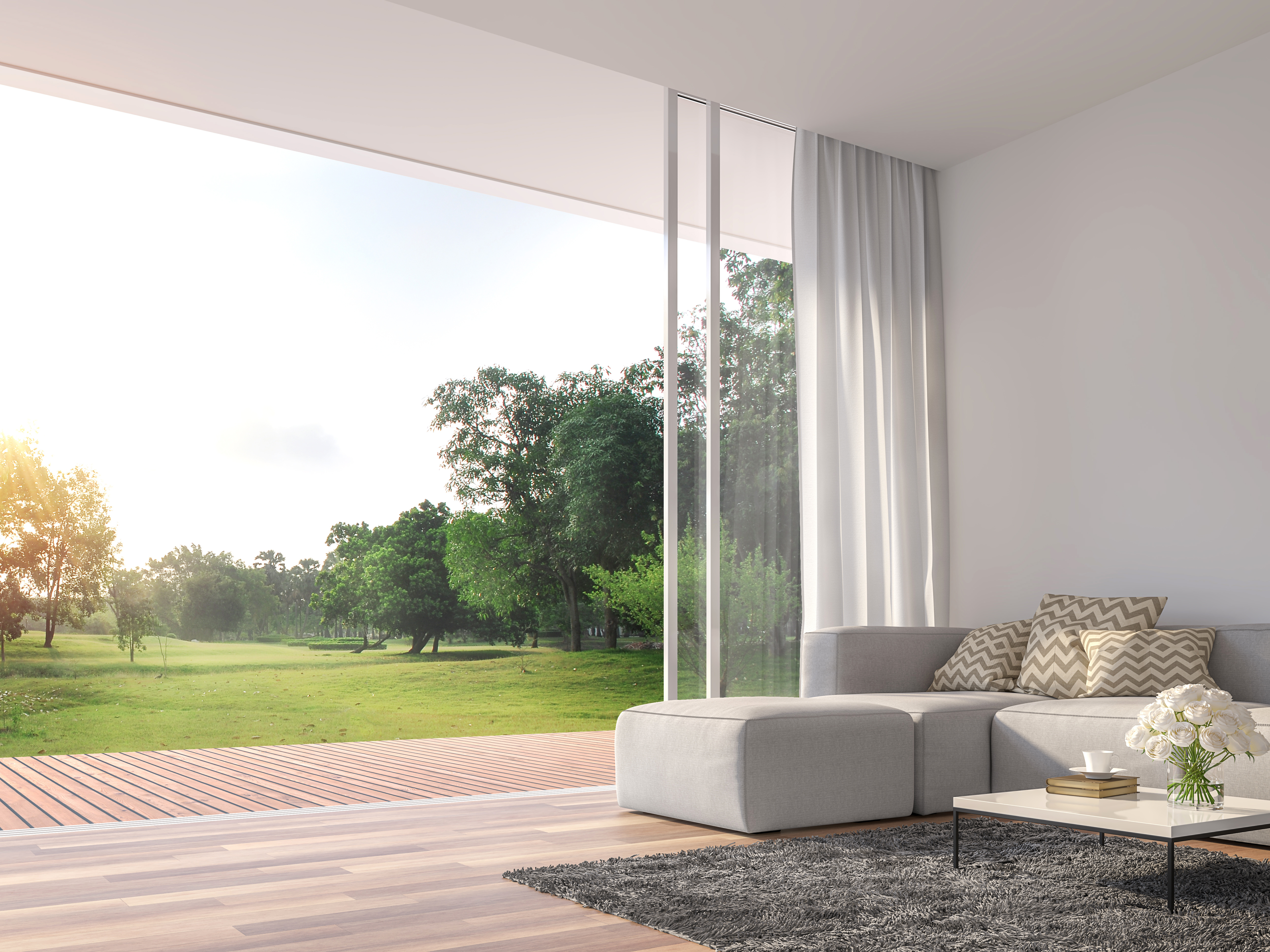 Aluminium sliding door with low threshold option
Slimline aluminium sliding doors
Another solution worth considering is the use of aluminium sliding doors with an extremely narrow pillar. These use a minimally visible aluminium section, so that the frame only takes up a dozen or so percent of the entire structure. This, in turn, makes the surroundings of the house blend in even more with the interior.
An additional advantage of aluminium sliding doors with slimline construction is the elegant design. The combination of large glass-filled window openings with a slim frame is a very modern and designer solution.
See our range of slimline aluminium sliding doors:
If you are interested in purchasing aluminium sliding doors for your home or project, please contact our sales representative.
You may be interested in:
How to install aluminium sliding door?
How much do aluminium sliding doors cost?