There is no doubt that the basement is a necessary area. It is most often associated with a cold, dark room - but it does not have to be. All it needs is the right window. So what should a basement window look like? Let's have a look
What to look out for when choosing basement windows?
Basements that are partly below ground can usually be fitted with standard windows, just like the rest of the house. If the basement is completely below ground, there are significant limitations when it comes to choosing windows. In the case of a basement where the window openings are located just above the ground level, the most suitable windows will be tilt windows made of aluminium or PVC. Their design allows easy room ventilation. Of course, these can also be fixed or side-hung windows. PVC and aluminium windows are resistant to the weather and, very importantly, they are also easy to maintain.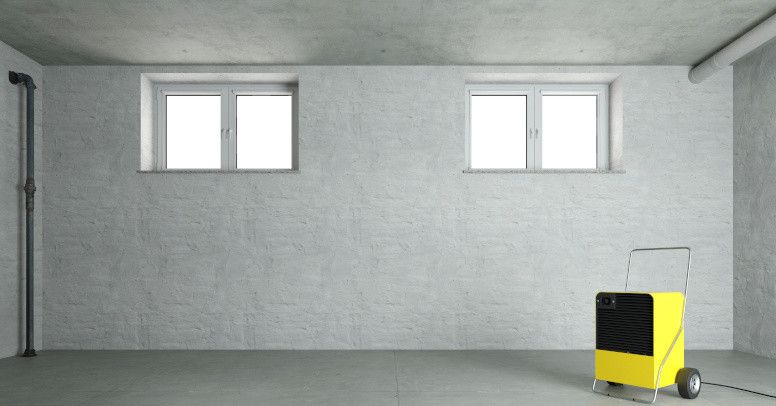 Side-hung PVC windows in the basement
Basement windows - investing in the right materials
The opening mechanism of the window is very important - depending on the function of the window. However, a basement window in particular should be characterised by its thermal insulation. The basement is generally a much colder room than the rest of the building. Insulation is one of the main advantages of basement windows. This is to ensure a cool indoor temperature on summer days and to protect against frost and snow on winter days. The best basement windows are those made of high-quality materials. In addition, an investment in high quality window and door materials will always pay for itself in savings in day-to-day use - for example, in heating costs.
Check out Aikon Distribution's PVC and aluminium windows:
Secure basement windows
The location of the windows in a basement is a very important factor when choosing windows for a basement. It is worth fitting a window with a grill or additional fittings to reduce the risk of burglary and loss of goods stored in the basement. Basement windows should be designed to secure.
What are some ways to secure your home with joinery? See the full story:
How do you make your home a safe place?
The choice of a window for the basement should be taken just as seriously as the choice of a window for the rest of our house. Firstly to make the room feel comfortable and secondly for security. The basement window is a key element in determining how functional and safe this room will be.
Choosing basement windows? Get in touch with our consultant!
You may be interested in:
5 ways to keep your house warm