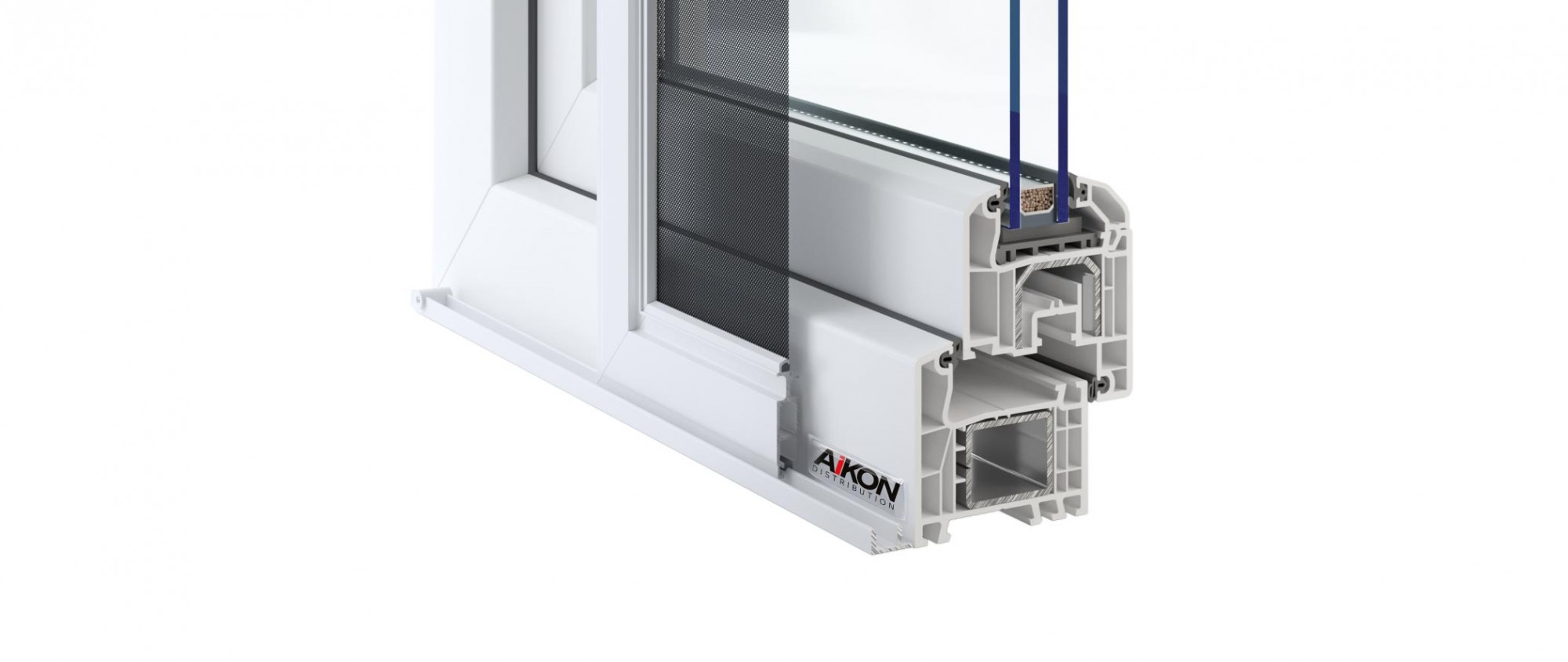 Single-leaf sliding insect screen

Sliding insect screen is an ideal solution for large glazed alcoves, balconies, terraces or winter gardens. The insect screen leaf moves on a top and bottom single-rail guide. The insect screen can be matched to every type of door and window, and the design of the leaf does not hinder the visibility of the window opening.

Design of horizontal sliding fly screens for windows

The frame of the fly screen is made of extruded aluminium, making it resistant to bending and damage and providing rigid bracing when mounting the product. The insect screen is made of glass fibre (grey colour as standard), thanks to which the material does not dent or break, effectively protecting against insects and dirt.


Single-leaf sliding insect screen can be ordered with top and bottom guides or with a frame.

Dimensions of a single-leaf sliding insect screen

The size of an insect screen frame is selected individually to the size of the door and window.


The maximum surface of a single sliding insect screen is 5 m²; its height may reach 2500 mm and its width 2000 mm.
Other products Sliding insect screens
Similar products in our offer