Do you need an elegant and secure entrance door? We offer uPVC doors with an overlay panel on one side.
uPVC door panels
uPVC door panels are made from the highest quality synthetic material. They combine elegant classics with modern design. They are functional, durable and precisely manufactured.
Quality at a good price
The most important benefit offered by uPVC door panels is the extremely positive quality-to-price ratio. As a result, even with a limited budget, it is possible to purchase a door with great technical features that will look great.
uPVC door with overlay panel
UPVC doors with an overlay panel are characterised by unique and modern aesthetics, as the infill covers the leaf frame. Importantly, this manufacturing technique also improves the thermal properties of the entire structure. They provide excellent thermal protection and insulation. They are available in many colours and shades. With a wide range of handles and pull handles to choose from. They can easily be adapted to your needs.
Overlay panel on the outside, batch panel on the inside
uPVC doors with a single-sided overlay panel have the aforementioned overlay panel on the outside and a batch panel on the inside. The panel is made of two HP panels, i.e. decorative panels manufactured under high pressure, 2 mm thick bonded with XPS foam.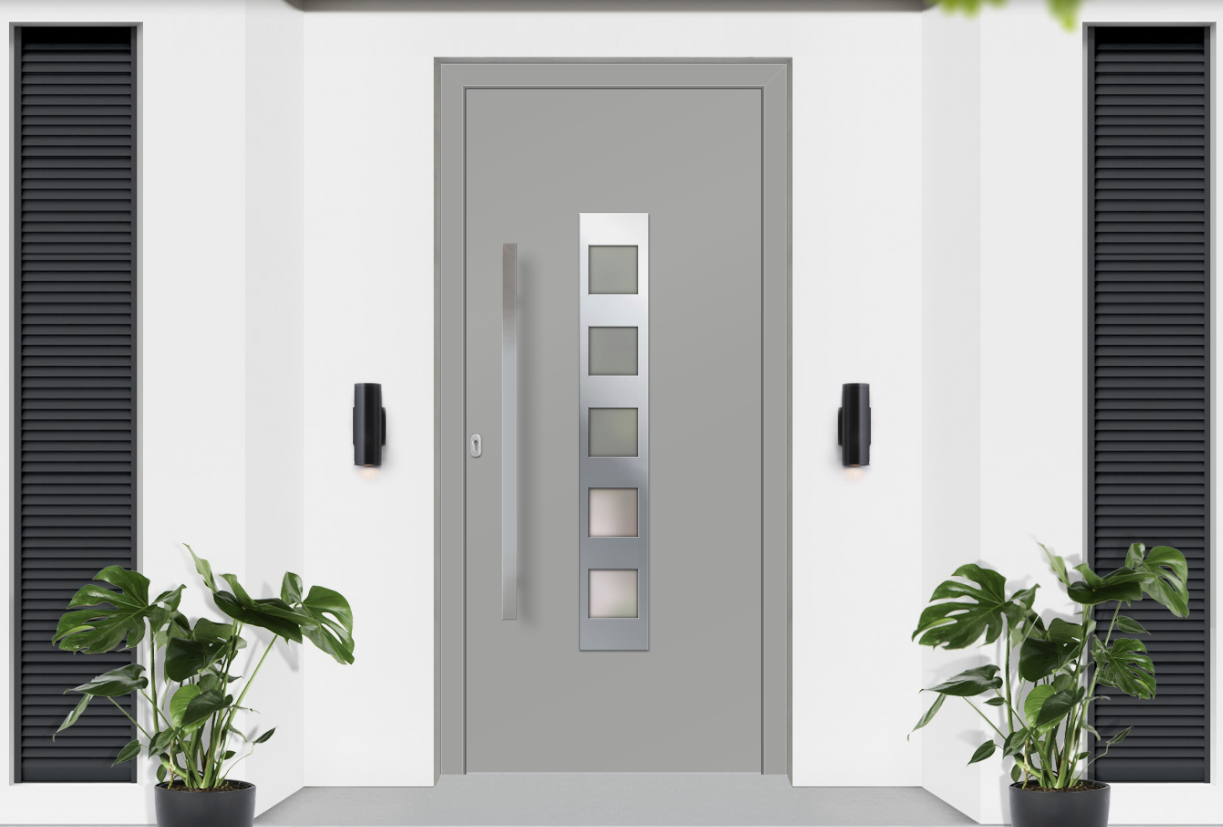 uPVC door with overlay panel

A single-sided overlay uPVC panel on the door can be made on SCHÜCO CT70, SCHÜCO LIVING 82 and VEKA 76 profiles.
Read more about the profiles:

Do not hesitate to contact our Sales Representative.