Ornamental glazing is a popular solution for interior design and window decoration. They are characterised by a variety of designs that add elegance and character to rooms. However, before deciding on ornamental glazing, it is worth considering carefully whether it is a good idea for our home or office. In this article, we will discuss the various aspects of ornamental glazing to help you make an informed decision.
Aesthetics and style
Ornamental glazing is known for its decorative character, which can make a significant difference to the appearance of a room. Depending on the design and style, these panes can add elegance, nostalgia, modernity or traditional charm. When the pattern is matched to the interior design, ornamental glazing can create a unique and attractive visual effect.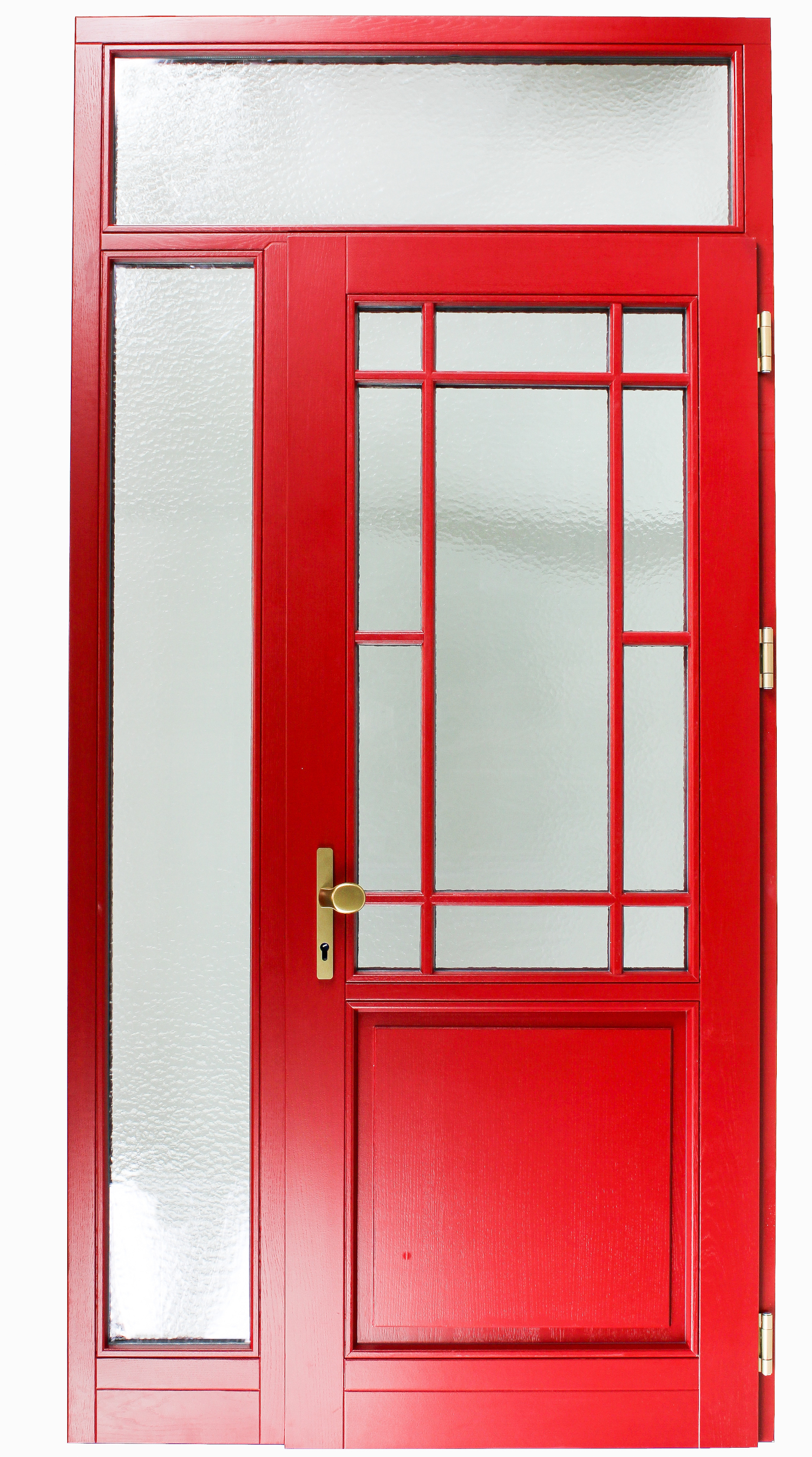 Ornamental glass in wooden doors made by Aikon Distribution
Privacy
One of the main reasons many people opt for ornamental glazing is to provide more privacy. The patterns on the glazing can be designed to limit visibility into the room, while allowing natural light to enter. This is particularly useful for rooms, such as bathrooms or offices, where you want privacy without sacrificing light.
Lighting and light access
Ornamental glazing can have both positive and negative effects on the amount of light entering a room. Very dense patterns can reduce the amount of natural light, especially if the window is small. It is worth considering the size of the window and the intensity of the pattern to ensure there is enough natural light in the room.
Maintenance and cleaning
Ornamental glazing may require a little more attention during maintenance and cleaning compared to regular, plain glass. Patterns can easily collect dust, and dirt can build up in hard-to-reach areas. It is worth bearing this in mind and being prepared to clean and maintain ornamental glazing on a regular basis.
Matching the style of the interior
Before investing in ornamental glazing, it is important to assess whether it fits with the overall style and character of our interior. They are often more suited to traditional, classic settings, but can also be a striking element in modern or eclectic decor. Careful consideration should be given to how the glazing designs will harmonise with the other elements of the interior.
Ornamental glazing is an interesting decorative solution that can add a unique touch to interiors and provide greater privacy. Before making a decision, it is worth considering aesthetics, the impact on lighting, ease of cleaning and how it fits in with the style of the interior. If we think through these factors well, ornamental glazing can be an attractive and stylish addition to our home or office.
Wondering about choosing ornamental glass for your interiors? Get in touch with our advisor.
They may interest you:
A wealth of shapes and colours - April in the Aikon Distribution warehouse