Choosing the right joinery for your house, flat or other project is quite a challenge. Many problems, doubts and topics arise that need to be resolved. Which door should you choose? Aluminum, timber or maybe PVC? Will the windows we have dreamed of be feasible? And what about the color? Will such a large sliding door be practical? The questions are multiplying. And this is where WE come to the rescue. We suggest, advise and answer all the difficult questions. And most importantly - we handle any task. We carry out even the most difficult and unusual projects. We like challenges and we gladly accept them.
Nothing is impossible for us. We accept every, even the most unconventional idea for windows. We analyze, check and carry out. Of course, while maintaining all properties and parameters such as thermal, acoustic, waterproof, air permeability or wind load resistance.
Each order is customized
We do not produce mass products of questionable quality. We tailor-make each window according to the dimensions and specifications given by the respective clients. Each of our clients has the opportunity to choose practically all the components of our products: the material from which the goods will be made, dimensions, sash arrangement, type of profiles, color, accessories. What is very important, the option of an individual customized order is available already with the purchase of a single window or door.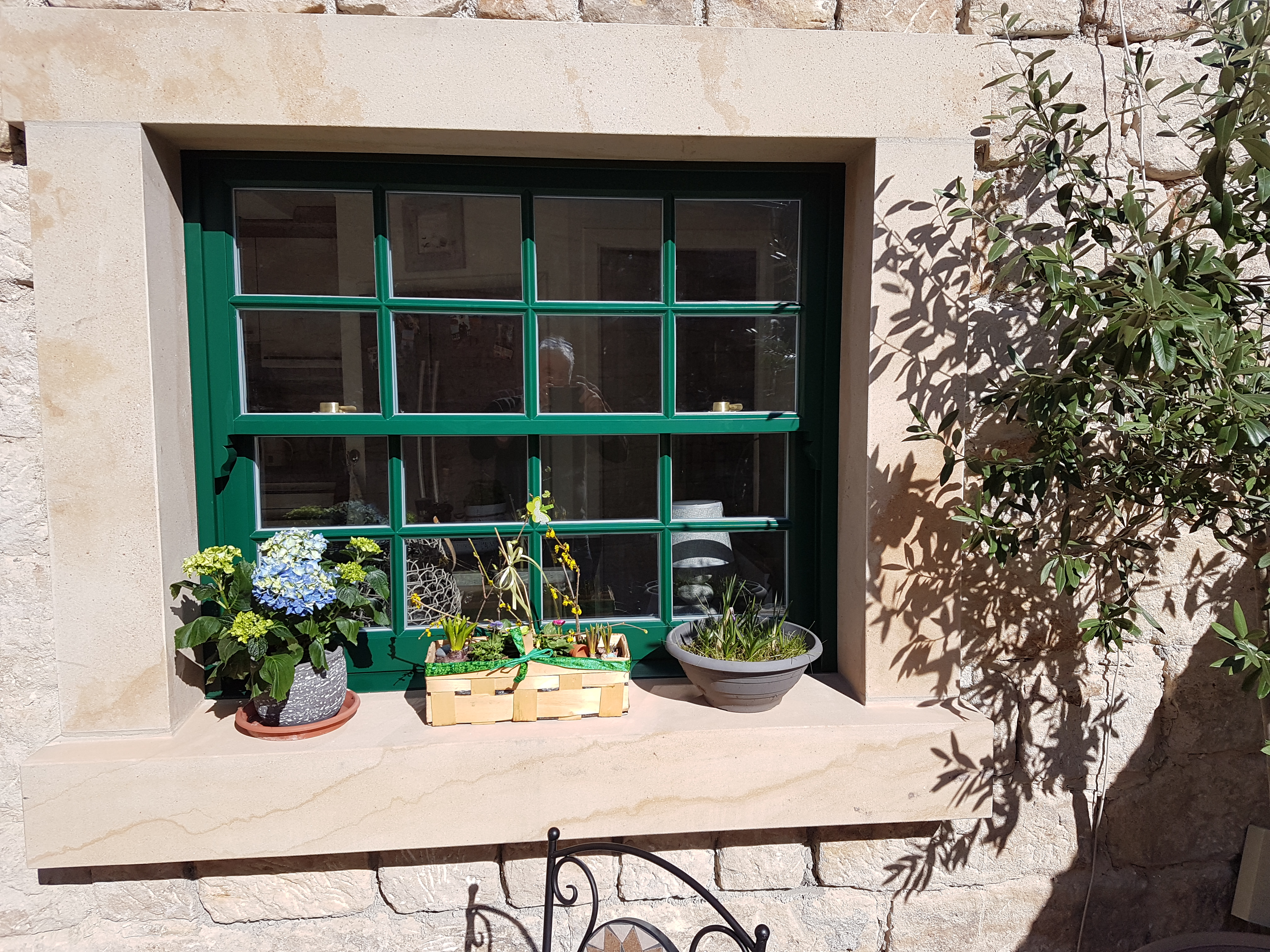 Aikon Distribution SASH window of an unusual shape, size and color
Professionalism and reliability is our credo
Our windows and doors have been supplied to clients from all over Europe for more than a dozen years. During this time we have been persistently building and strengthening our leading position in the distribution of aluminum, PVC and timber joinery. We are changing and upgrading, thus maintaining our watchwords of professionalism, advice and reliability. We make sure that our products are environmentally friendly, but without compromising on the durability of the materials.
The high demands we place on ourselves and our products are confirmed by the satisfaction of our regular, long-standing customers. With the greatest care for the quality of our windows and doors, we bring a sense of peace and security into their homes.
Are you interested in purchasing joinery for your project? Get in touch with our sales consultant. He or she will help you choose products to suit your needs.
Read also:
Modernity and vision - we are good at providing solutions for the future