As previously announced, we will present the next article in our "Latest news from Aikon Distribution warehouse".
In this article, we will be presenting some of the more interesting designs that have recently appeared in our warehouse.
Just a reminder! All photos in the text have been taken by us and show the actual appearance of the product in question.
Timber front door with ornamental panel
The first design we present today is a white timber front door with a decorative panel. The door is made of meranti wood and is based on the ECOLINE profile.
Read more about this profile:
The unmistakable decorative feature of these doors is the white muntin and the Timber panel glued to it. They are also equipped with an aluminium threshold, a 3-point lock and an aluminium frame.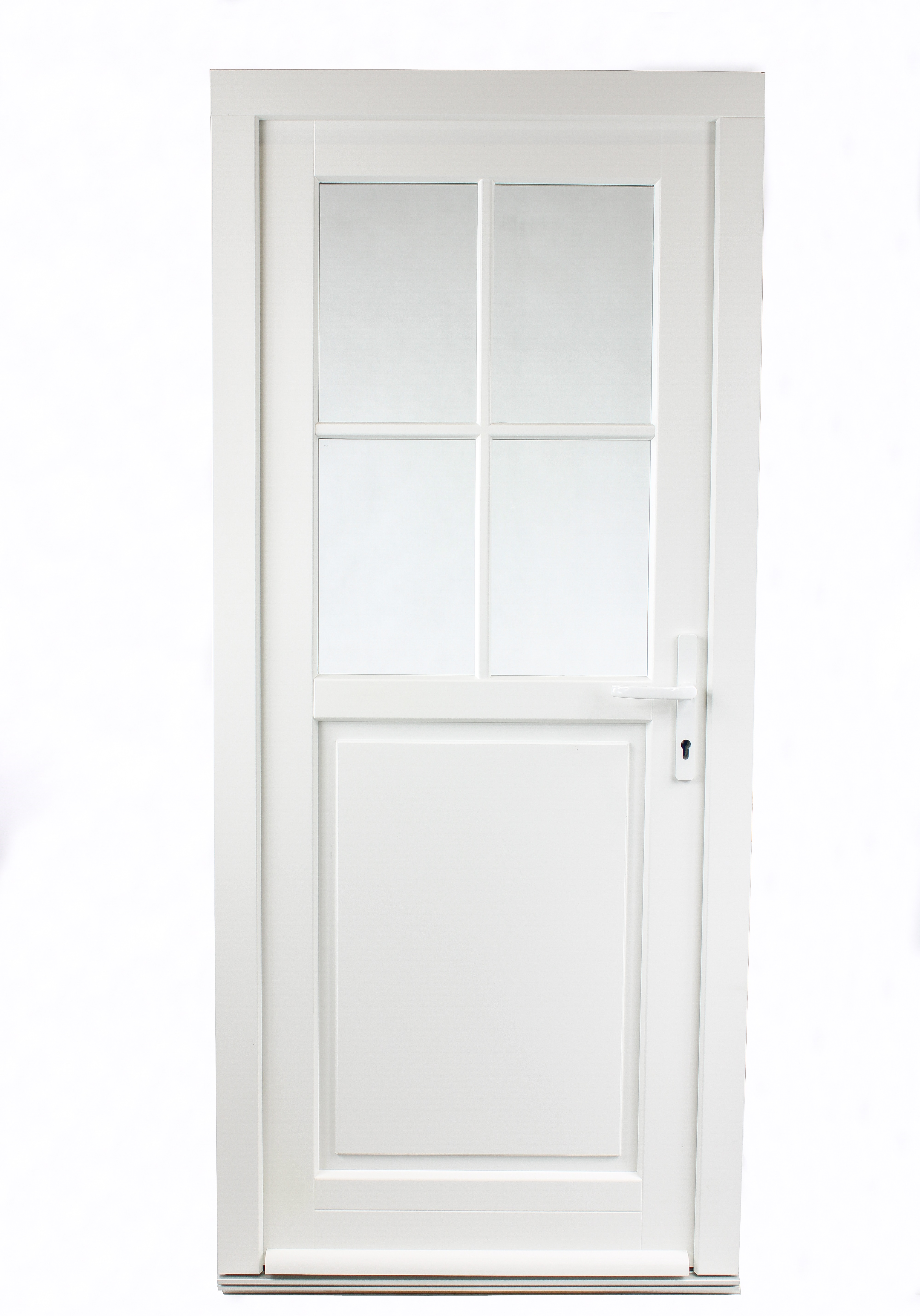 Timber doors from Aikon Distribution (view from the exterior)
Window with antique handle
In addition to the door shown above, our client ordered large Timber windows made of the same wood and in the same colour. What makes this window stand out is the elegant period handle, which gives the whole structure an unusual character.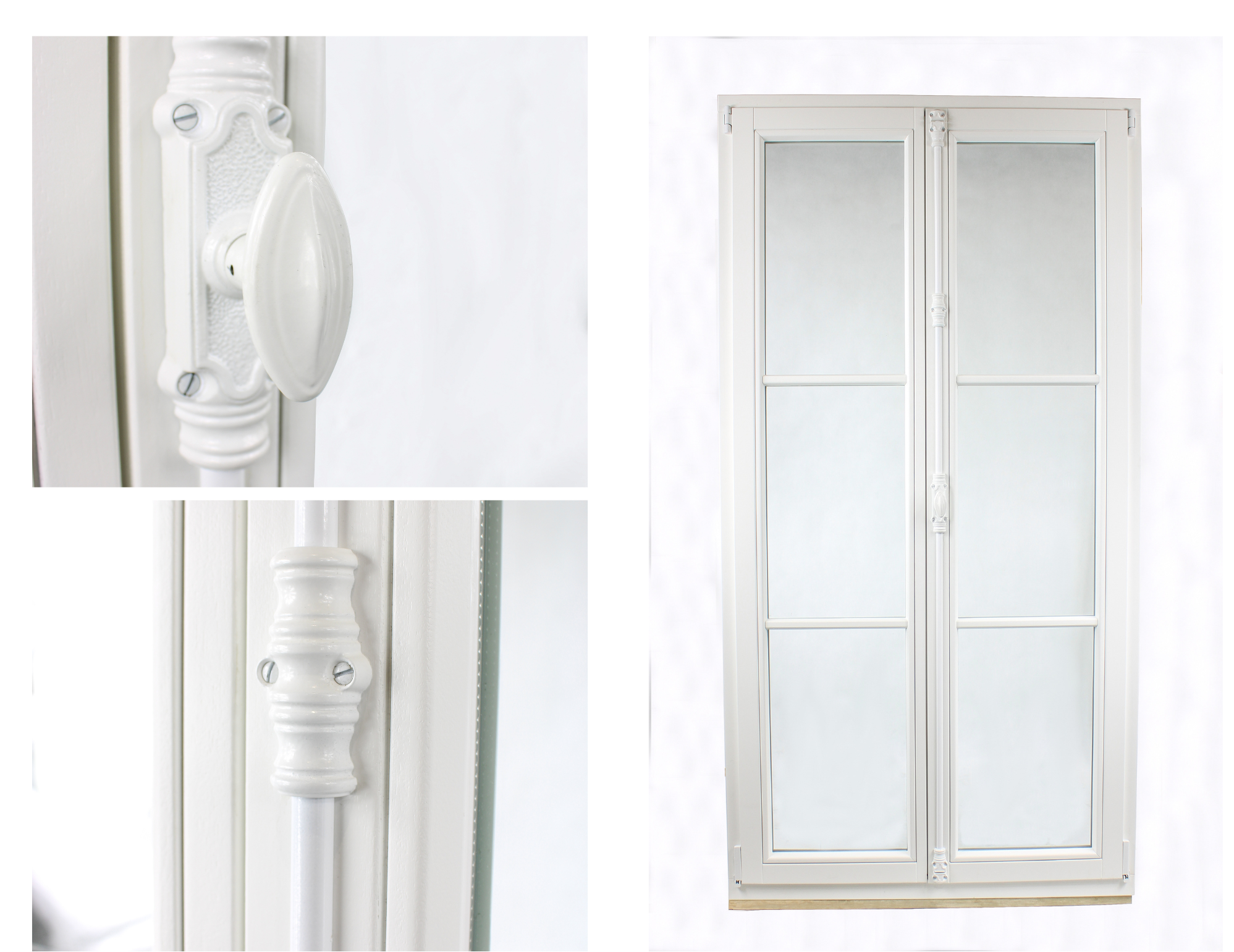 Window with historic handle made by Aikon Distribution
Dark red front door
The other design that we would like to show you today is a PVC front door with a dark red decorative panel.
The door is based on the Aluplast Ideal 4000 profile and measures 950 x 2510 mm.

You can read more about the IDEAL 4000 profile here:
The decorative panel used in the door is model EK - 04 from the Economic series.
Read more about it here:

Both the door and the panel have an attractive dark red colour. They are also equipped with a safe frosted glass pane, an aluminium frame and threshold, a hook bolt and a 3-point lock.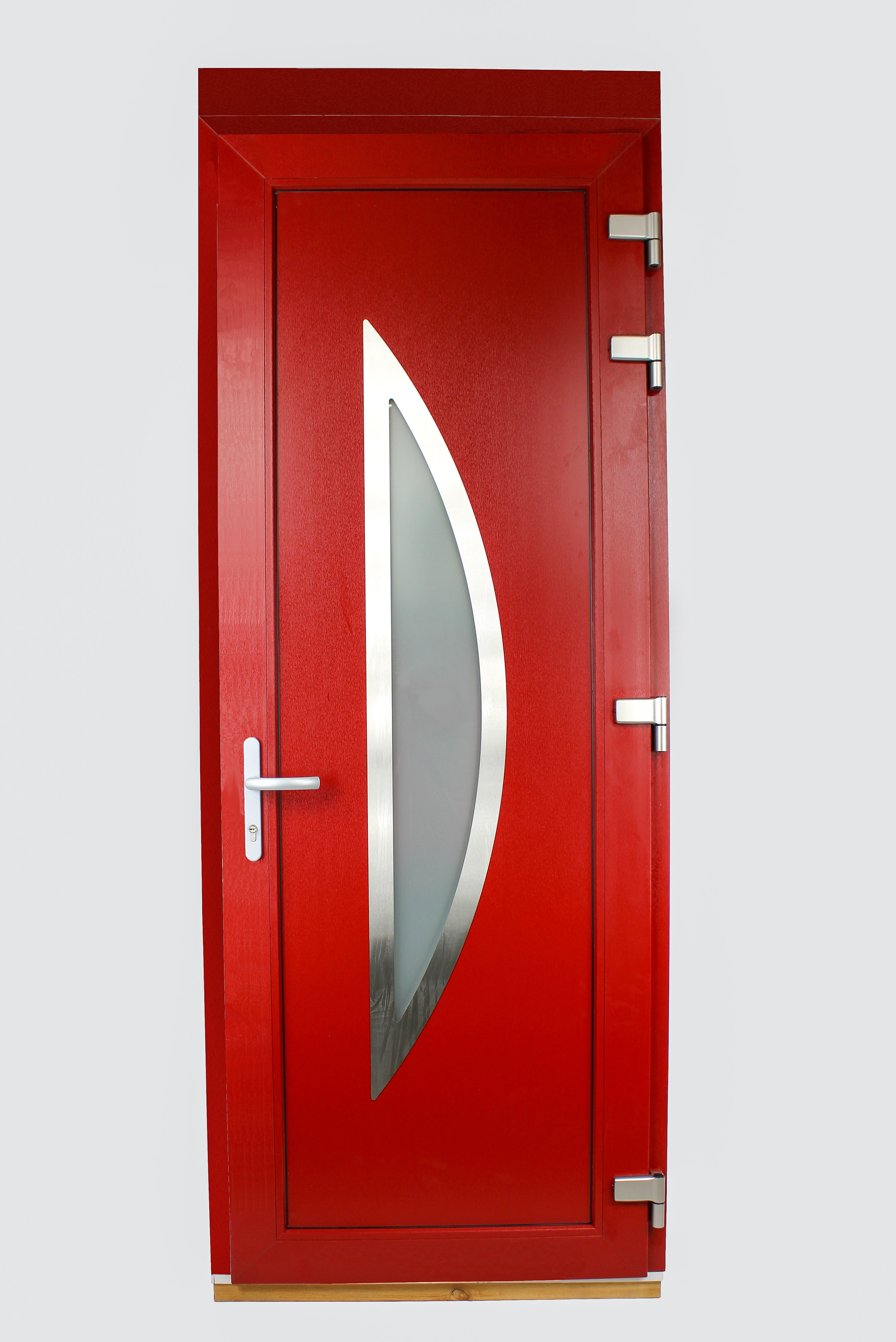 Dark red front door
Timber windows with renovation fin
Finally, we offer timber windows with renovation fin in various sizes and shapes. They are made of pine (jointed pine), built on the ECOLINE 68 RENOVATION profile - they have an integrated renovation slat/fin. Such windows are an ideal solution when replacing old windows. Their installation is quick and easy and does not require complete disassembly of the "old" window frames.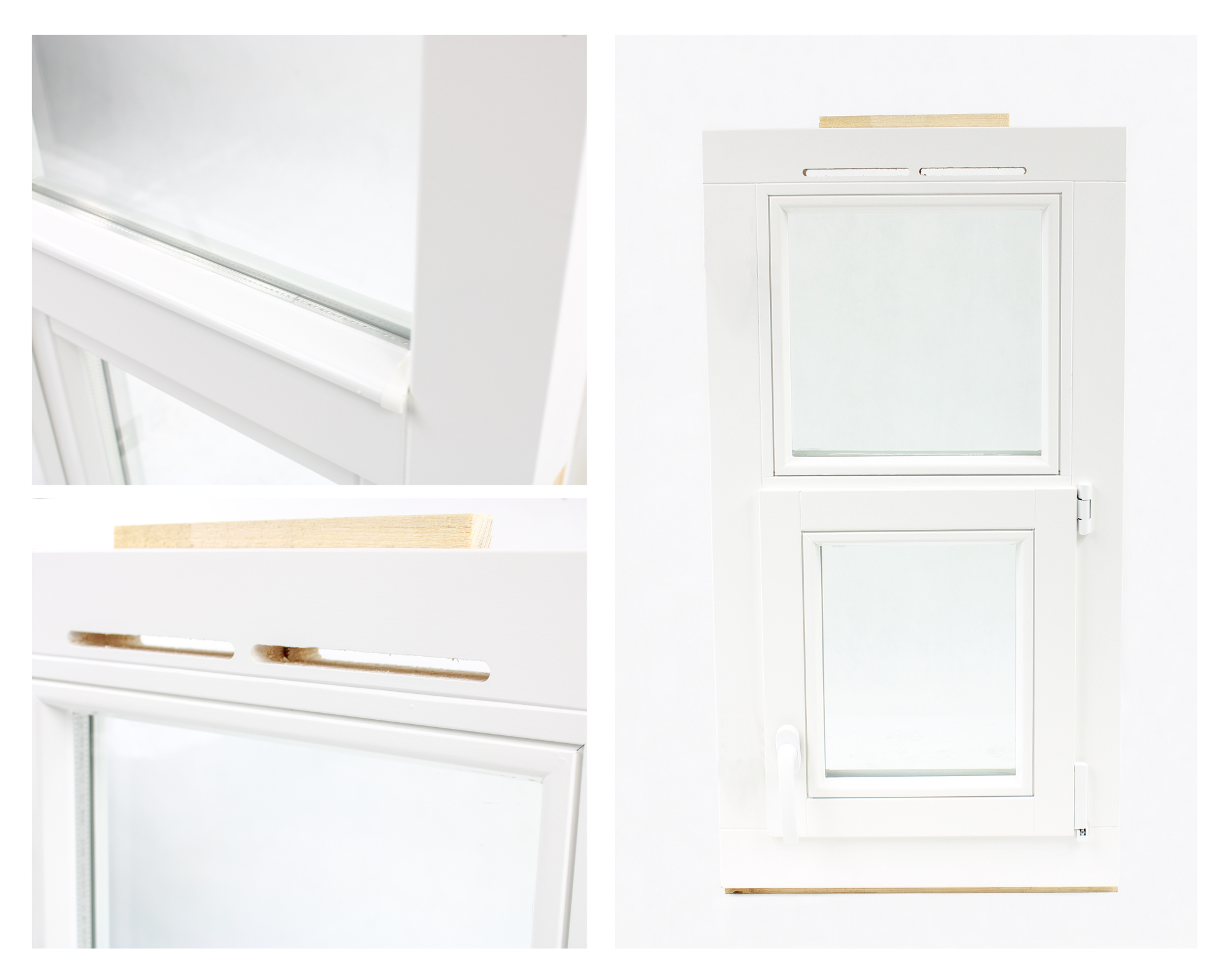 Timber window with renovation fin, size 460 x 960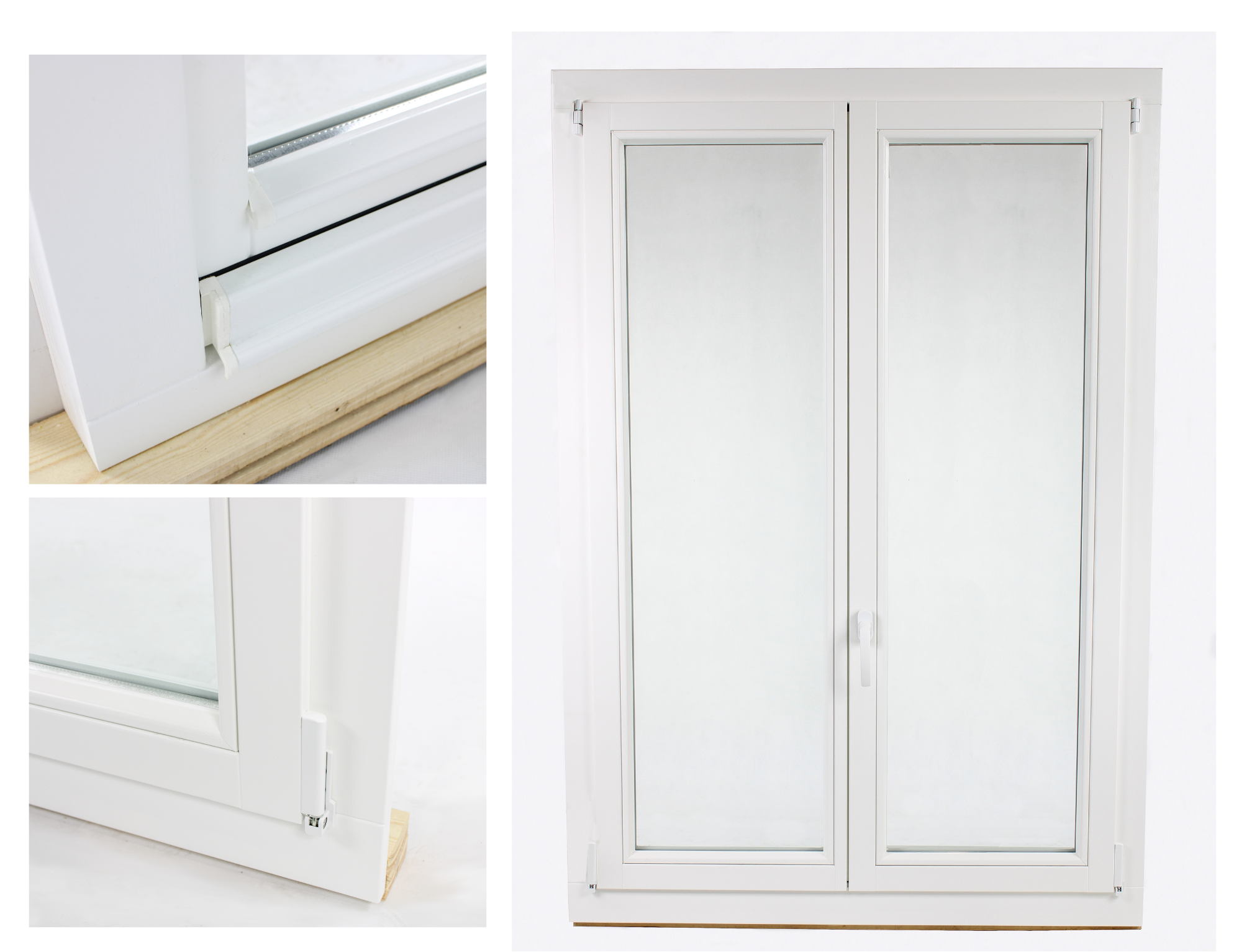 Renovated timber window with non-standard handle placement
If, like our customers, you need windows and doors tailored to your needs - please contact our sales representative.

We also encourage you to read our other articles in this series: