Our customers often want to know what their windows or doors will look like. Can we send pictures of completed orders?
We have decided to start a series of articles presenting interesting, often unusual constructions ordered by our customers in order to meet these requests.
Today's article is therefore going to kick off this series. We are going to present three that we think are very interesting and worth sharing with a wider audience.
IMPORTANT: The photos used in the text have been taken by us and show the actual appearance of the product in question.
Aluminium window of type SASH
The SASH aluminium window is the first construction we would like to present to you today. It is worth mentioning that this type of window is rarely made of any other material than wood. This is what makes this construction so unique. It also boasts an impressive 2340x1270 screen size, with silver accessories and a charcoal grey finish.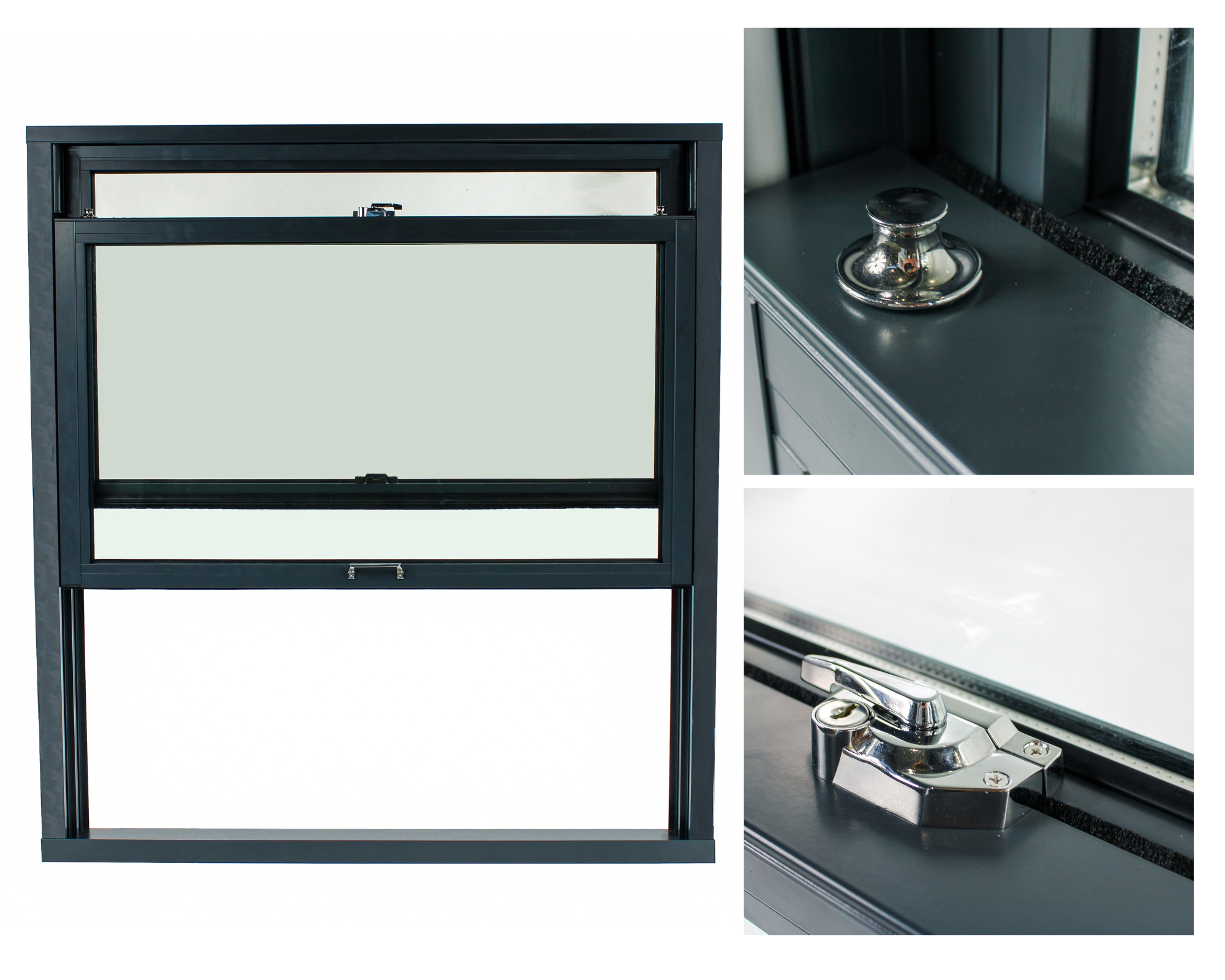 Aluminium SASH window made by Aikon Distribution

Check out the aluminium windows from Aikon Distribution's range:
Timber, blue SASH window
Our customer from Italy ordered this beautiful and unusual wooden SASH window. It is made of jointed pine, with a small size of 480 x 1030 and a weight-assisted drive. The colour of the window - Atlantic Blue / Azure Blue - adds an unusual touch. (RAL 5009). Extraordinary attention to detail - the springs are concealed by unusually shaped slats, the window is finished with matt silver fittings and accessories - is a major visual advantage of this window.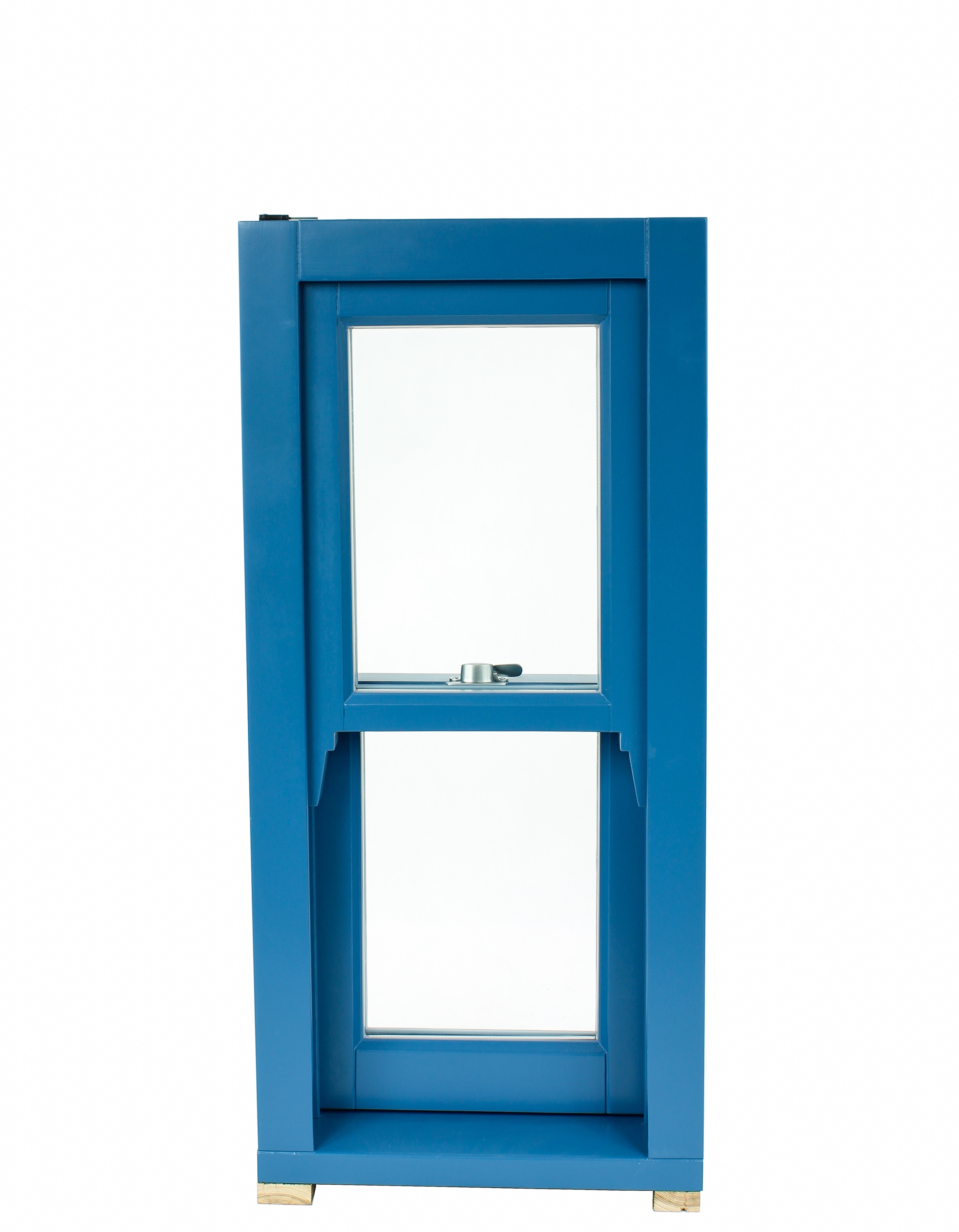 SASH timber window from Aikon Distribution warehouse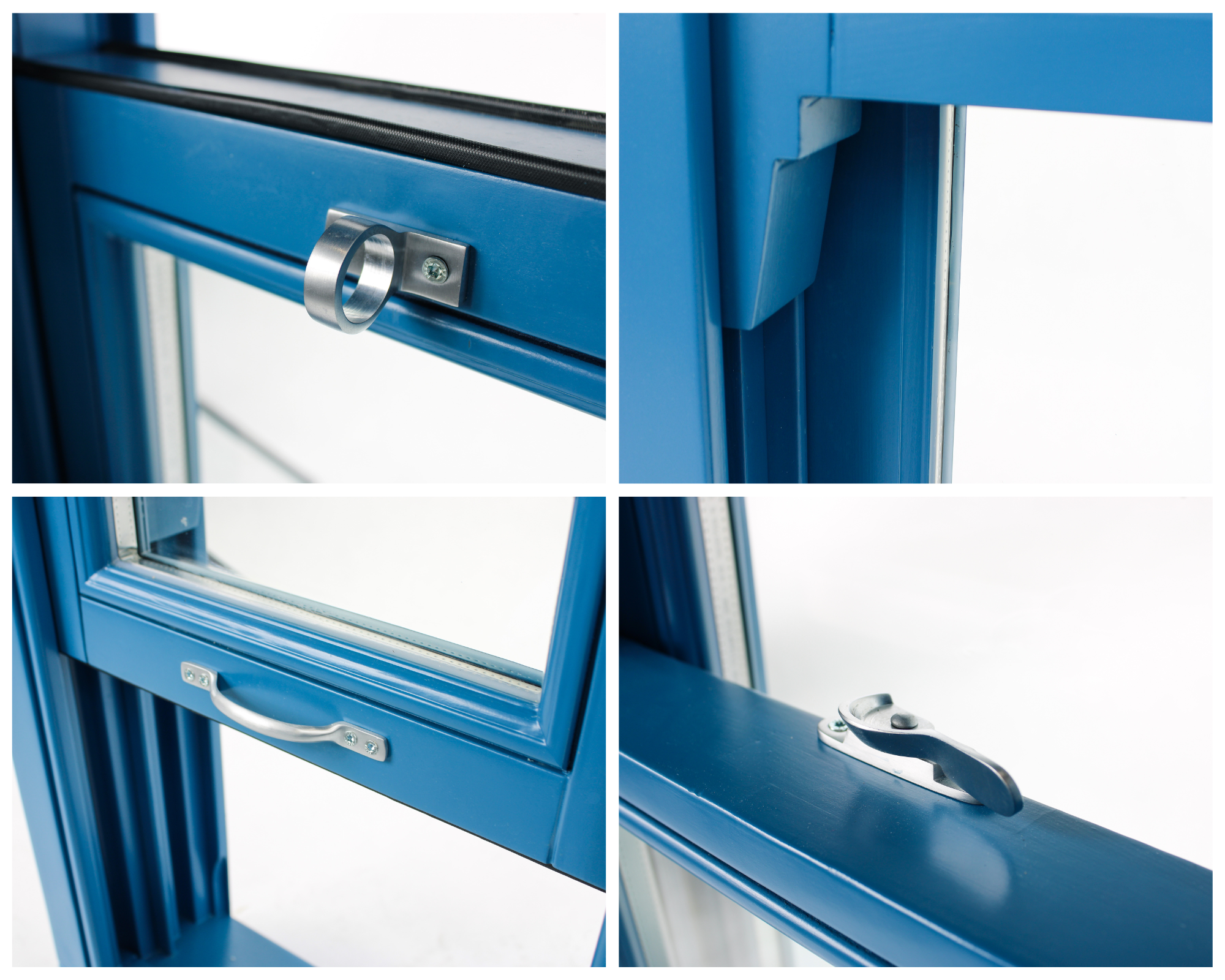 Additions to the SASH timber window

Find out more about SASH timber windows from the Aikon Distribution range:
Timber doors with decorative panel
A light grey (RAL 7035) wooden door with laminated glass and a decorative panel is the last construction we would like to present today. They are made of pine on a Thermoline profile. It has an extremely strong construction and provides better thermal and acoustic insulation than other timber doors.
They are equipped with many accessories such as a lockable handle, a warm frame, a fan, micro-ventilation or an aluminium threshold.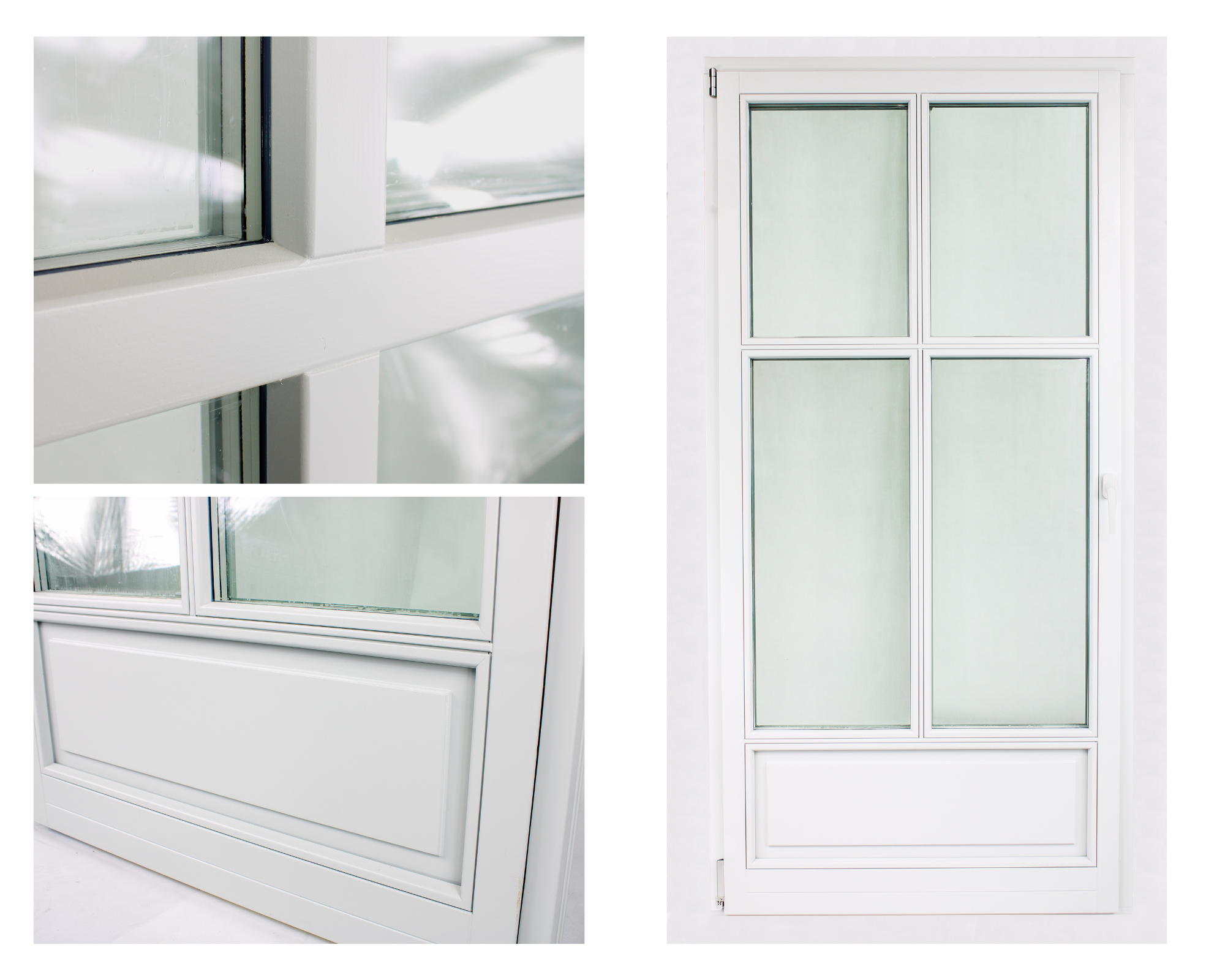 Timber door with decorative panel from Aikon Distribution warehouse
Read more about the THERMOLINE profile:
For another dose of news from Aikon Distribution magazine, we look forward to seeing you next month.
If you are interested in our products, please contact our sales representative. He will try to answer your question within 48h.