Modern architectural trends in terms of commercial building facades have been unchanged for more than ten years - aluminium and glass dominate here. Thanks to its visual lightness, glass works really well with modern structures and is the most popular solution in the construction of office buildings, shopping centres, hotels, restaurants or stadiums.

Glass balustrades are also very popular. They now dominate the terrace space of commercial buildings, perfectly integrating with the modern elevation and minimalist design. Glass balustrades can also be found inside buildings, at stairs, mezzanines, where they provide an effective barrier against falling. They do not shade corridors, halls and passageways, but optically enlarge them.
Some of our inspirations and interesting solutions for the use of glass balustrades in commercial buildings are presented below.
Glass balustrades in office buildings
Architects know very well how important it is to have the access to terrace space when designing office buildings. Employees appreciate these places - they give them respite from the computer or the constant running of the air conditioning. Glass balustrades do not visually affect the composition of the building and are a great match with concrete, steel and aluminium elements. They offer high wind resistance specifications, so they can be installed even on high floors of buildings.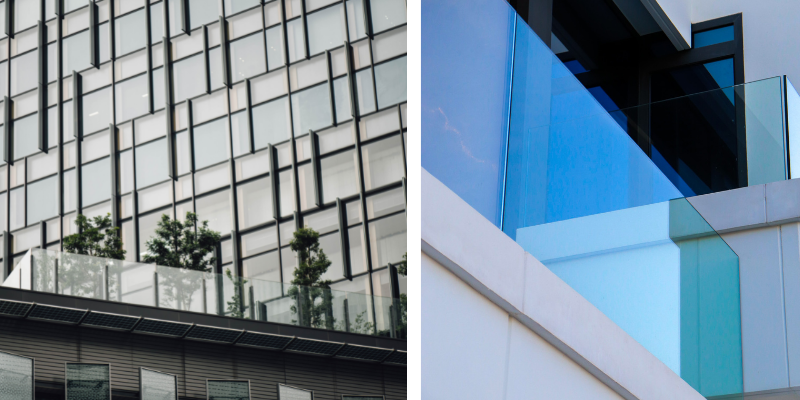 Glass balustrades as part of the facade of commercial buildings
Glass balustrades in shopping centres
A shopping centre without glass balustrades dividing the floors? Nowadays you can rarely see other types of solutions. Glass balustrades, thanks to their slenderness and solid finish, are an interesting decorative element. They are transparent and perfectly brighten up the interior, and thanks to the use of double safety glass units (VSG-ESG), they are completely safe.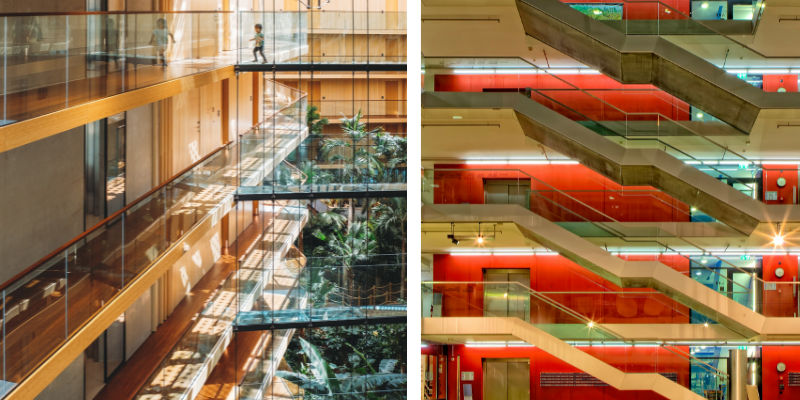 Glass balustrades in shopping centres
Glass balustrades in hotels and restaurants
Exclusive and modern hotels and restaurants are in competition with each other for the latest design solutions to attract guests. Not surprisingly, glass panes commonly decorate the corridors, halls and mezzanines of these buildings. The use of ornamental glazing in the internal balustrade finish is also popular here.
The great advantage of glass balustrades is that they do not obstruct the view, so hotel guests relaxing on terraces or patios can enjoy the landscape all around. In addition, a glass balustrade protects guests from strong winds.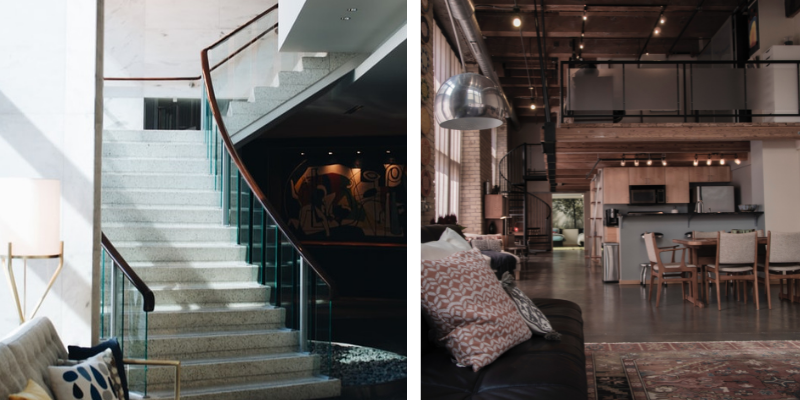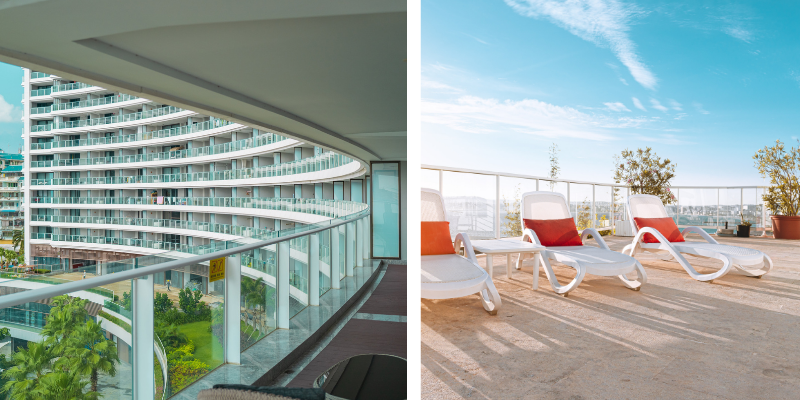 Glass balustrades in the hotel and restaurant facilities
What do you need to know before buying a glass balustrade?
Glass balustrades are all made to measure, so it's important to take proper dimensions of your project before making a purchase. The glass, which the glass balustrade is made of is completely safe. It consists of two panes of tempered glass, bonded together with laminate, which makes the entire glass structure more durable and resistant to impact. It is important to choose the correct thickness of glass (available dimensions: 33.1 to 1515.4) and to choose the right mounting profiles for your project.
Depending on the mounting type of the glass balustrade we can distinguish between frameless, semi frameless or framed. You can read more about balustrade mounting here:
What to look for when choosing a glass balustrade?
Remember that glass is the most fragile construction product and should be handled with the utmost care.
Our portfolio includes several interesting completed projects for shopping centres and other commercial buildings in the UK, France and Italy, which we have equipped with glass balustrades.
See how the glass balustrades in our offer look like:
Read also:
Glass balustrades – touch of timeless feel in any interior design