Aluminium windows are an interesting alternative to traditional types of window joinery. They are durable, can reach very large, non-standard sizes and fit perfectly into modern construction. Why aluminium windows? We present the 10 most important advantages of windows made of aluminium.
What are the benefits of aluminium windows?
1. Elegant and contemporary style
When you choose to install aluminium windows, you are guaranteed an undeniably attractive aesthetic, thanks to their clean lines and minimalist frames. Such features make aluminium windows the ideal choice for contemporary properties and high-rise buildings, although their elegant style can also be adapted to stylish homes.
2. High level of insulation
Why aluminium windows? This windows can easily achieve improvements in heat gain and loss of up to several tens of per cent, meaning less energy is required to heat the home. Combined with the thermal envelope, they rival timber and uPVC windows in this aspect. This is partly due to the introduction of polyamide technology, which has increased the energy efficiency of aluminium glazing, providing key benefits for both homeowners and businesses looking to save on energy bills.
3. Strong but lightweight
Aluminium has a very high strength to weight ratio. This means that less material is needed for windows to withstand large amounts of glazing compared to alternative window materials.
4. Long-lasting powder finishes
Compared to typical films needed for tinting uPVC window frames, the powder coating process is much more efficient and reliable. This is a tinting process available exclusively for aluminium windows, which makes each of the selected colours intense and 'vibrant'.
See also:
5. Suitable for both residential and commercial applications
Due to its minimalist framework and versatility, aluminium is the preferred material for high-rise buildings, new developments and commercial structures.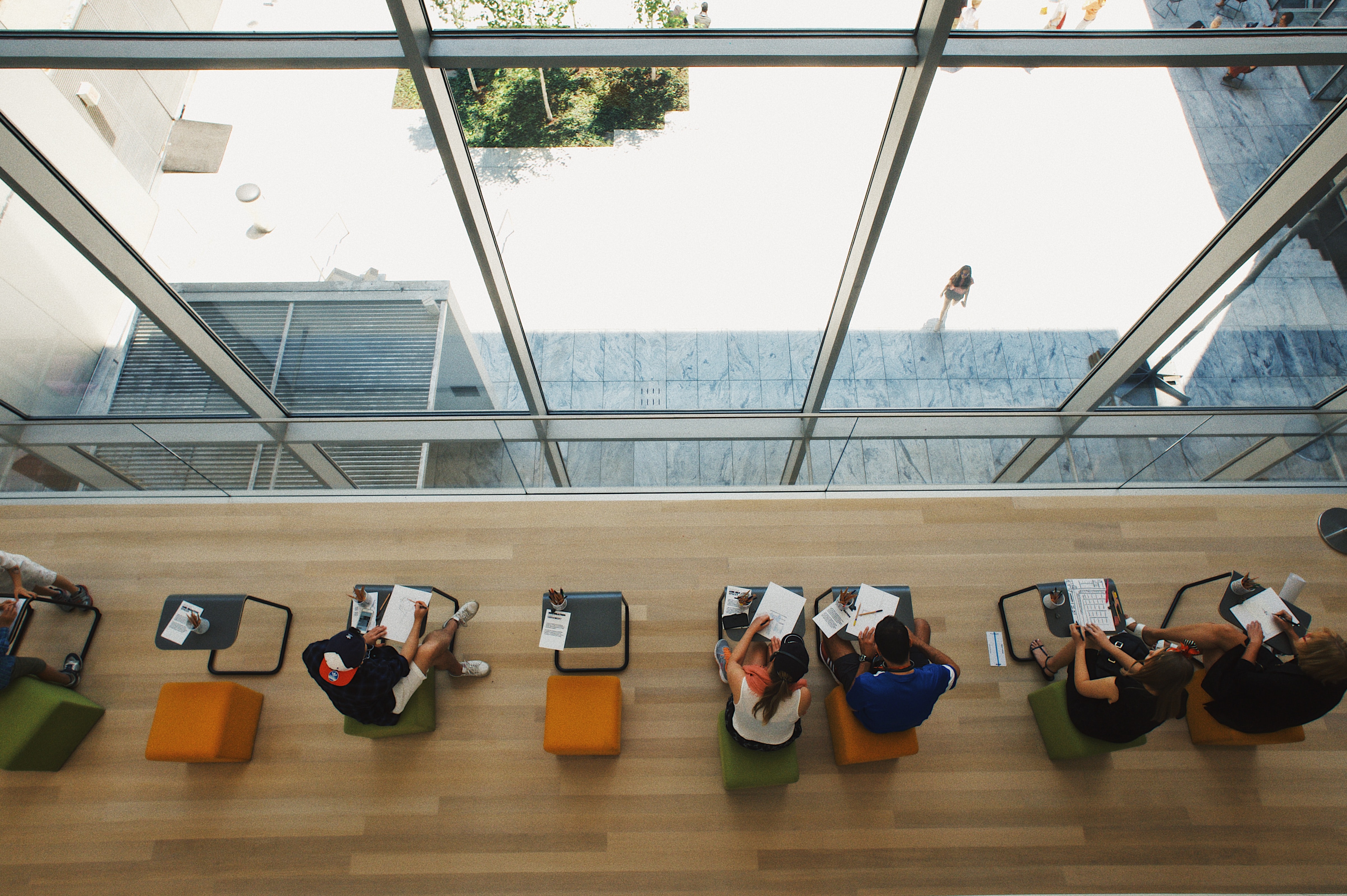 Aluminium glazing in a public building
6. Ecological
Aluminium is one of the easiest metals to recycle, making it a suitable choice for anyone who wants to be more environmentally friendly. Only an impressive 5% of the energy required to manufacture the average aluminium window is needed to recycle it, which combines with the product's natural energy saving properties to provide a greener material option.
7. Durable, corrosion-resistant and easy to maintain
Aluminium windows have a lifespan of up to 30 years. While high water and air resistance is a standard benefit of most aluminium windows and doors, the additional corrosion-resistant properties make them extremely easy to maintain and long-lasting. Unlike other materials, swelling, cracking and rotting is simply impossible. As we have already mentioned, aluminium also has a high strength to weight ratio, which makes it more difficult to dent.
8. Suitable for many styles
Aluminium windows can be configured to almost any shape and size (within reason, of course), while maintaining the natural strength of the material. In addition, there are many ways to customise aluminium windows to suit your interior, from glazing options to finishes in a wide range of colours.
9. Narrow lines - more light
Another advantage of naturally slender aluminium window profiles is their ability to illuminate areas. Particularly useful in commercial applications - provides customers with the opportunity to look inside the commercial space. In a domestic setting, it allows greater contact with nature.
10. Affordable
Timber windows are more expensive than aluminium windows and require more maintenance. uPVC windows, on the other hand, are cheaper to buy but are more prone to degradation, have a shorter lifespan and can therefore be more costly in the long run. Aluminium windows are therefore a middle option between uPVC and timber windows.
Check out our offer of aluminium windows:
Why choose aluminium windows over other materials??
uPVC
Compared to uPVC windows, aluminium windows are more durable and have a much longer lifespan. They are more environmentally friendly and, thanks to their strength, allow for larger structures.
Read also:
Are aluminium windows better than uPVC?
Wood
Why choose aluminium windows instead of wooden ones? Aluminium is generally cheaper than wood, requires less maintenance and has more design flexibility. However, some people claim that aluminium windows will never be as attractive as timber windows. We have a solution for them too - timber windows with an aluminium overlay.
See our offer of timber windows with aluminium attachment:
TIMBER WINDOWS TILT & TURN 68 + ALU
For an offer of aluminium windows ideal for your investment - please contact our advisor.