Probably each of us has seen more than once in American movies windows that open in an up-and-down sliding system. We all wonder what it would be like to have such windows at our home? Would it be like America? Let's try to answer this question…
LIVING LIKE IN AMERICA?
Traditional, vertical sliders are not an American invention. Such windows "arrived" from Europe, precisely from the UK, who settled on the east coast of America. Thus, American sashes are close relatives of typical English windows, which we wrote about in the article:
Windows from the world. Part I: English windows
American version of vertical sliding windows are also known as double hung windows where both sashes slide up and down.
Americans care about visual effect, so their windows feature ornaments and decorations. Numerous glazing bars, decorative glazing beads and horns are mandatory elements of windows from across the ocean. Also, gold or silver furniture are used to emphasize the uniqueness of American homes. There are also variety of shapes available windows can be manufactured as.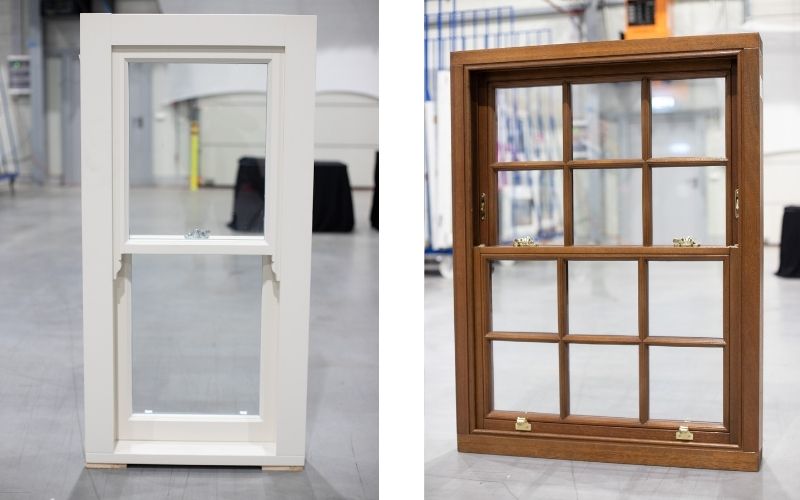 Wooden sash windows
HOW DOES A SASH WINDOW WORK?
Boxed sash windows are weight or spring counter balanced - both versions are available from Aikon Distribution.
See: sash windows at Aikon Distribution
The weighted mechanism works using counterbalances made of lead, steel or other weight concealed in the window frame allowing sashes to slide up and down.
Spring operated box sash windows are lighter (allowing easier installation), slimmer (significantly thinner frame) and might be considered easier to use.
WHAT MATERIAL ARE SASH WINDOWS MADE OF?
American up-and-down sliding windows can be made of PVC, aluminium or wood. Plastic windows undoubtedly dominate the U.S. market, largely due to their price - they are simply the cheapest. However, in addition to price, durability and aesthetics of the windows are also important issues – when those are taken into account, timber windows usually take the lead. Check out our timber sash windows: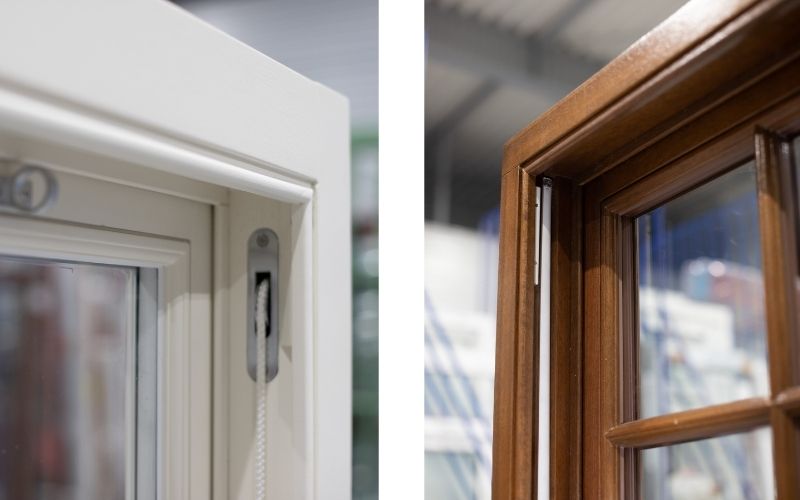 Wooden sash windows
ARE SASH WINDOWS POPULAR IN EUROPE?
Until a decade or so ago, vertical sliding windows were mainly used in the UK and this was the largest European market for this type of windows. This trend has been changing for some time now; numerous advantages of such windows and sensational design make their popularity grow also in other countries. Wooden sash windows have already been appreciated by clients in Germany, France or Italy. One of the appreciated features of such windows is the possibility to install them in places where we have limited possibilities of opening traditional casement windows. We wrote about the benefits of sash windows in the article:
Wooden sash windows from Poland - best quality
Wooden sash windows are perhaps the most desirable option, as the combination of the elegance of the wood and the distinctive decorations give box sash windows a stylish, classic look. Aikon Distribution sash windows are made of carefully selected wood: glued three-layer pine, oak or red meranti (other wood species are available on request). Our windows use fittings from reputable English companies used in the UK. We make every effort to ensure that every furniture element such as locks, handles and stops are of the best quality and available in wide range of colours. We recommend gold, silver, chrome or the recently very fashionable "old gold" furniture colour options.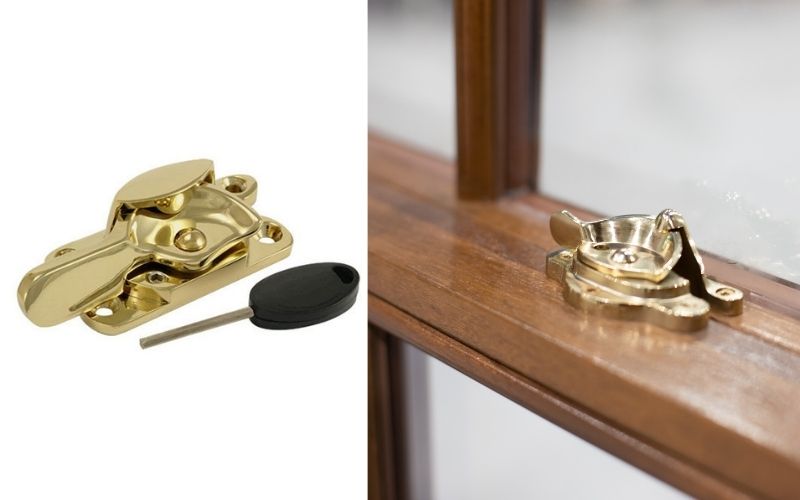 Wooden windows accessories
We don't have to see traditional box sash windows only in movies from overseas - we can see them every day in our homes. Such windows are practical: space-saving (possibility to arrange window boards and space around the window) and extremely stylish: the beauty of wood, which emanates warmth and elegance.
We recommend our sash windows: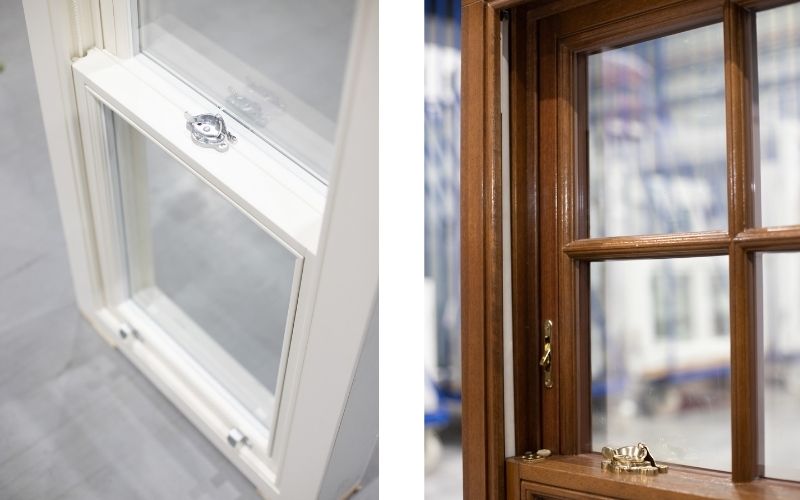 Wooden sash windows