The beginning of a new year usually provides us with a lot of energy and enthusiasm to make changes and resolutions in our lives. This also involves improving the appearance of our houses and flats, which also applies to windows. If they do not meet our quality and visual requirements, it is easier to decide to repair or replace them.
Well, is it necessary to replace, or is it enough to just renovate our windows? We will try to reconsider it today.
Replace or renovate windows?
Making such a decision requires an assessment of the technical condition of the window. In particular, we should take into account: the fittings, the ease of closing and opening, the condition of the seals, the condition of the sashes and frames, the seating of the glazing and the general appearance of our windows, i.e. their colour, for example.
When the condition of the window is not very bad and allows for renovation, it is worth doing.
Windows repair
What can you fix by yourself and when to call in the professionals?
A basic window repair is not difficult, and many faults can be fixed by someone who enjoys at least a little DIY at home.
Window repairs that you can do yourself are:
replacement of handles and coverings
replacement of hinges
adjustment of fittings
replacement of seals
painting of windows
Handles, coverings, hinges
Replacing many window hardware components is very simple and can be done in a short time. This is the case, for example, with handles and covers. Replacing the hinges is more difficult as it requires the removal of the sash, but this does not mean that you cannot handle it. Of course, you can always ask a professional for help.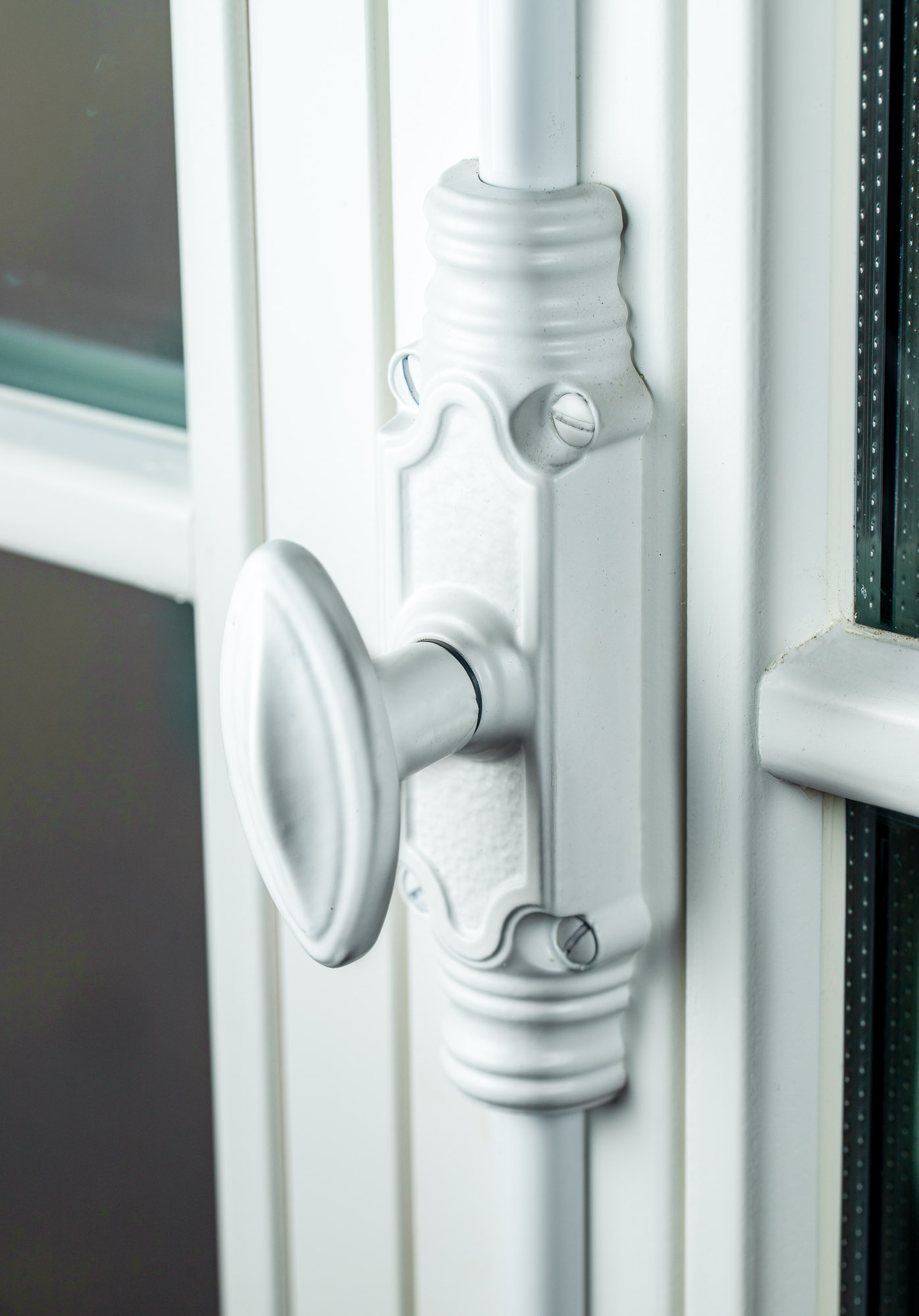 Original handle for timber windows from the Aikon Distribiution offer
Repair of fittings
Fittings are moving parts and can wear out over the years due to friction and dust. For this reason, keeping the windows clean and adjusting the fittings should be regarded as an essential activity. With a bit of willingness and technical skill, the fittings can be adjusted by yourself.
We have written how to adjust window correctly here:
Replacement of seal
Seals that are not cared for will harden over time and their state deteriorates. Replacing the seals does not require the use of specialised tools, so you can do it yourself.
Painting
In principle, any type of window can be painted - and, most importantly, you can also do it yourself. However, remember to clean the window thoroughly and prepare it for painting.
You can read more about window painting in the articles below:
How to paint aluminium window frames?
We can repair all the above-mentioned window components ourselves. However, there are some elements that may require calling in a professional, and these include the repair of damaged glazing units or cracks or deformations in the profile of the window frame or sash.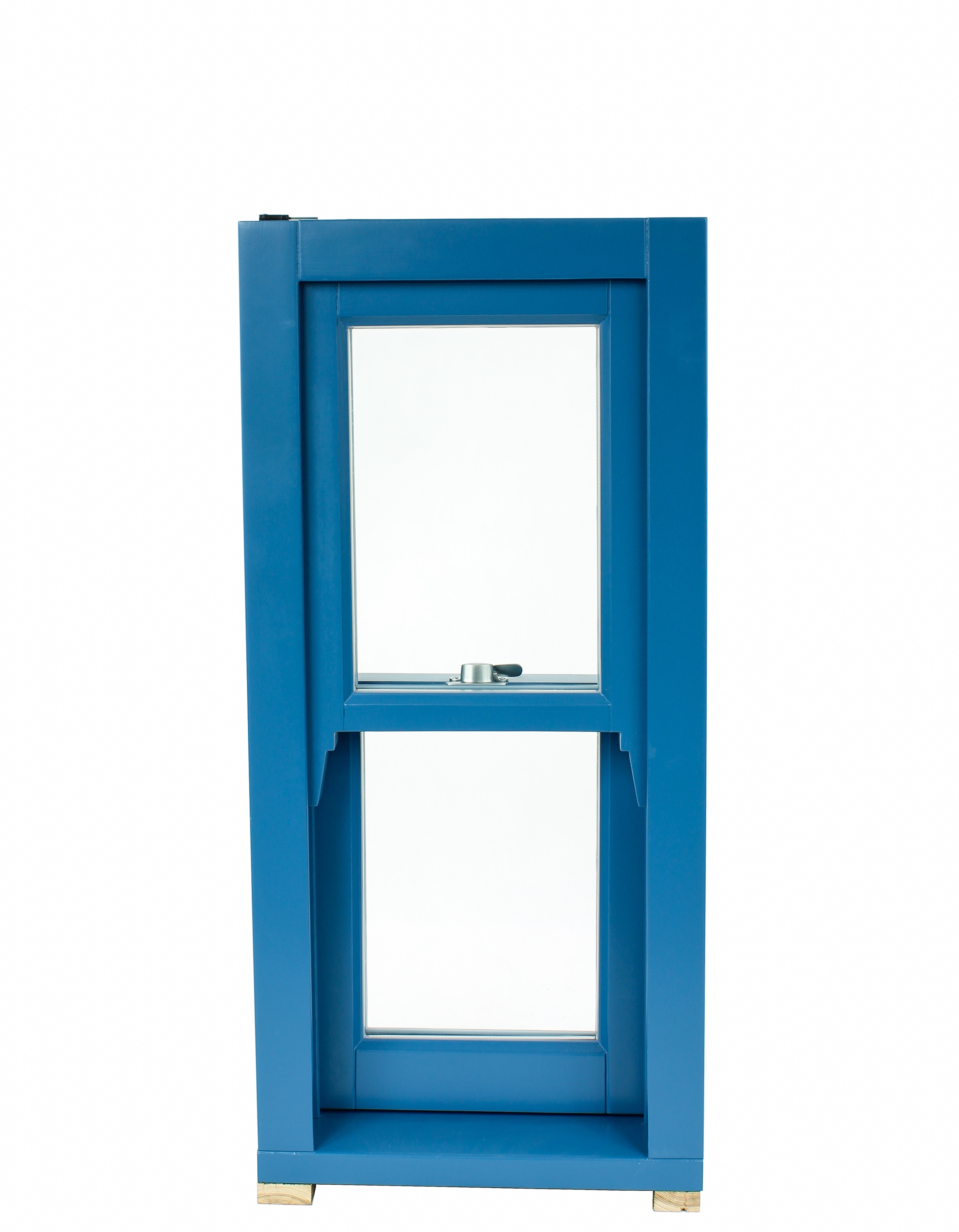 Blue SASH window made to special order of our client
When is it necessary to replace a window?
Sometimes the condition of the windows is so bad that there is no other choice but to replace them. This is quite an expensive undertaking, but it is definitely worth it in the long term. This is because old, leaky windows cause a lot of heat loss and the cold penetrating through them into the house is a nuisance to the occupants. Therefore, when considering whether replacing windows will be cost-effective, we should not be guided solely by economic considerations. After replacing the windows, there may not be any savings at all for a long time (as we mentioned, this is a big expense that will only pay off after years), but the thermal comfort conditions in the rooms will certainly improve.
So, replacement or renovation windows?
If renovation is possible, you should consider doing it.. In addition, if we do it ourselves, the only expense is the materials we use.
If, on the other hand, the technical condition of the windows is terrible and repair is not possible, the only option is replacement, which in the long term will bring decisive heat energy savings.
However, remember to look after your windows regularly. Clean and adjust them. This will definitely prolong their life.
If you need help choosing the perfect windows for your home or flat, contact our sales representative.