Poland is one of the largest European manufacturers of window joinery. It is also the world's leading exporter of windows and doors - as it accounted for 19.6% of global sales in 2022. Its very good condition and huge technological potential is evidenced by the fact that domestic solutions are winning more and more foreign markets every year. Recently, they have also begun to successfully conquer the American market.
Polish windows in the United States
USA among the most popular export destinations
The United States is the largest non-European market and at the same time the most important export direction for Polish manufacturers and distributors of woodwork.
According to data collected by the Center for Industry Analysis, in 2022 Polish manufacturers of woodwork recorded very good sales results in the United States, with windows and doors sold for 80.2 million euros. This is 100% more than in 2021, at which time the sales value of Polish windows and doors in the US was €40 million (which was already a huge success).
This puts the United States in the second ten most popular export destinations for Polish manufacturers. Plastic and aluminum windows and doors are the most popular, while steel and wood products are much less popular for export.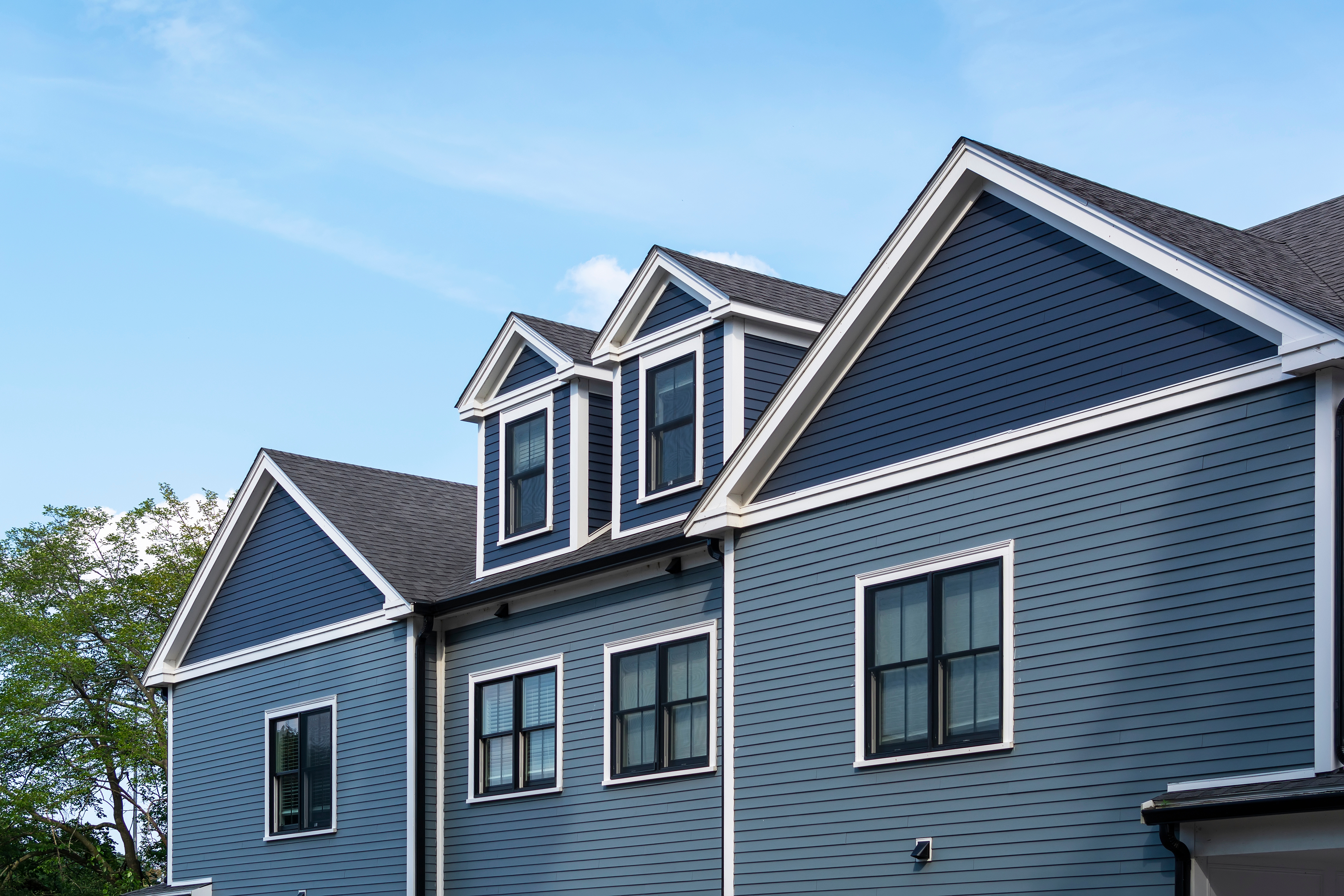 Anthracite windows in a house located in Massachusetts, USA
Polish windows, European windows - better?
Until recently, most building structures in the United States were built from wood. However, tightening energy requirements have also made it necessary for investors and architects across the great water to reach for modern solutions to create passive or zero-energy houses.
See our range of high-end passive windows:
European laws in this regard are much stricter, so they choose to import European carpentry. This way they can equip their investment with high-quality solutions with much better thermal performance.
European vs. American woodwork
European solutions technologically more advanced
As we mentioned, thanks to European construction standards, which determine the continuous development of the market, solutions developed in the European Union countries are much more technologically advanced. Thus, European manufacturers are able to create products of much larger size, while maintaining their high performance and thermal parameters. One of the most important functional aspects proving the advantage of European windows over American ones is their easy and trouble-free use. European windows also have better glazing packages. The US is dominated by double-glazing, while European solutions are most often equipped with triple-glazing, which is better suited for modern construction.
Customization versus standardization of solutions
The difference that affects the European and American woodwork market is that in the United States, the dominant position is held by huge window manufacturers, who focus on quantity and standardization of solutions in production. European manufacturers, on the other hand, care about an individual approach to customers and tailoring products to their tastes. Hence Americans, who want safe, durable, technologically advanced solutions and an individual approach, are increasingly choosing to buy European windows.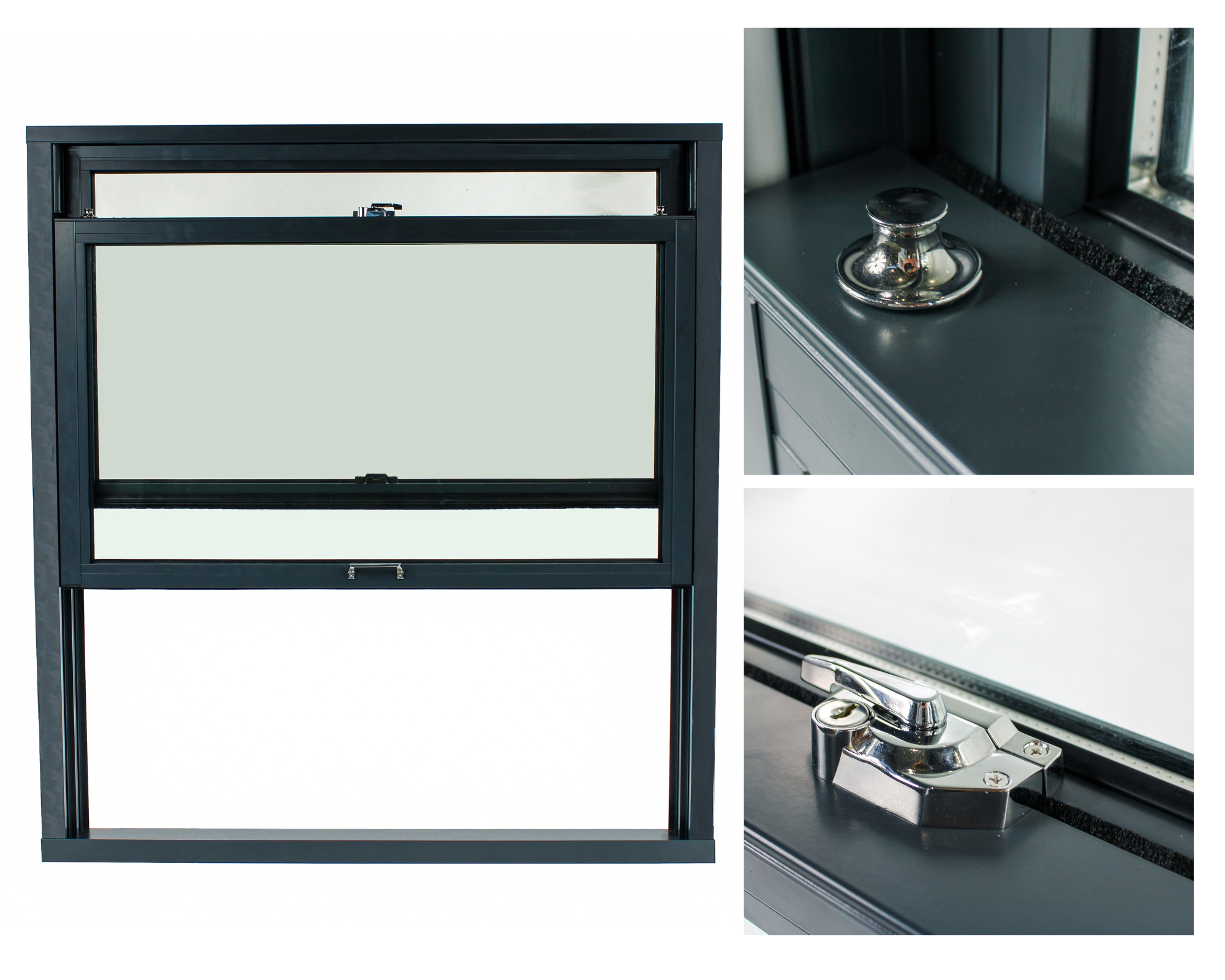 SASH aluminum window by Aikon Distribution
Transportation of windows from Poland to the US
Buying and importing windows from Europe to the US may seem like a complicated process, but thanks to companies like Aikon Distribution it's not at all.
At Aikon Distribution, in order to help our customers find the best possible solutions, we handle the entire buying process, from helping you choose the right windows, completing your order and handling all the paperwork (related to ordering and shipping), to shipping them to your chosen port in the US.
It is known that shipping products abroad always involves the organization of documents, transportation, customs and tax formalities. In the case of importing windows from Poland to the USA it is no different, but this is what our logistics specialists deal with - many years of experience allows us to serve our customers comprehensively also in terms of transport.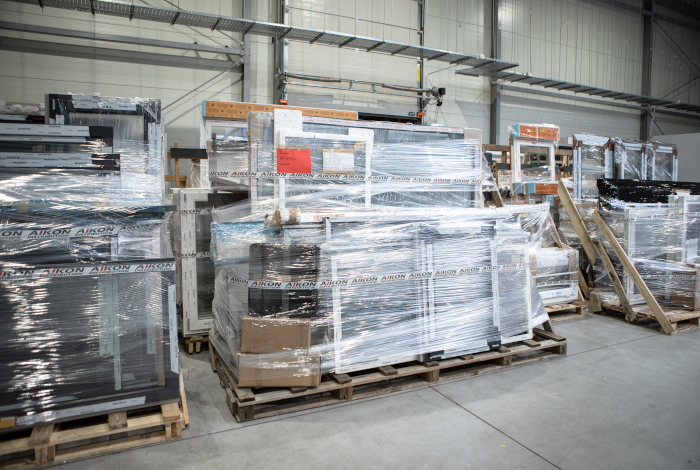 Order being prepared for shipment from Aikon Distribution warehouse
Optimal transport route - sea transportation
When transporting goods from Poland to the US, the most common means of transport are sea containers and airplanes. Sea transportation is more time-consuming, but usually economically more viable for larger quantities of goods. For urgent shipments, aviation provides faster delivery, but is usually more expensive. At Aikon Distribution, sea transportation is a proven method.
Read more
Importing windows from Poland to the US - what do you need to know?
Summary
It is not from today that America is famous for its innovative achievements, inventions and solutions. However, when it comes to window and door joinery, it is Europe that sets the standard. European windows are much better in terms of quality and technology, which is why they are increasingly chosen by American buyers.
If you are interested in buying windows and doors - contact one of our salesmen. You will receive professional advice, a quick quote and professional assistance in completing all the paperwork.
Read also: