Balcony or terrace doors in sliding systems are immensely popular. Those type of doors are most commonly found in living rooms or sitting rooms with an exit to a terrace, balcony or garden.
Sliding systems allow designing of large glazed sections. Operating sliding sashes do not require much space as moving sections run along dedicated tracks. Sliding doors are optimal for clients who look for open space and well illuminated interiors.

Lift and slide or tilt and slide doors are the most common sliding systems. Lift and slide doors allow designing larger sliding sections giving clear advantage over tilt and slide doors.
HST System
Each door section runs on separate track allowing multiple choice and combination of fixed and sliding parts of door
Main advantages of HST doors:

• effortless operation
• sash width up to 3 m
• clear opening width up to 2.9 m (one sliding part)
• wide range of sliding and fixed section options a variety of constructions (double or triple track options)
• ow threshold/disabled threshold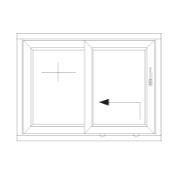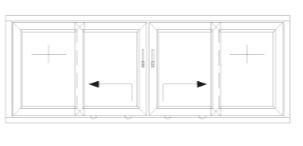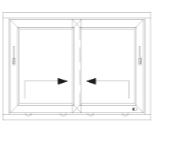 HST sliding system – opening options
Lift and slide doors can be designed in a few different opening arrangement options. Dedicated lift and slide hardware allow effortless, almost no friction door operation. Even children can move large sliding sashes without much effort.

Lift and slide doors can be left in part open position for ventilation purpose or to give narrower then maximum opening. Just move the sash into desired position and turn the handle to lock the sliding sash.
HST System is often referred to as "low threshold," where threshold may be buried into the floor. It is a convenient application for easy access, childer, elderly or disabled person.
Lift and slide doors can be also designed in 90 degrees corner option allowing larger clear opening and choice of floating mullion Check the UltraGlide system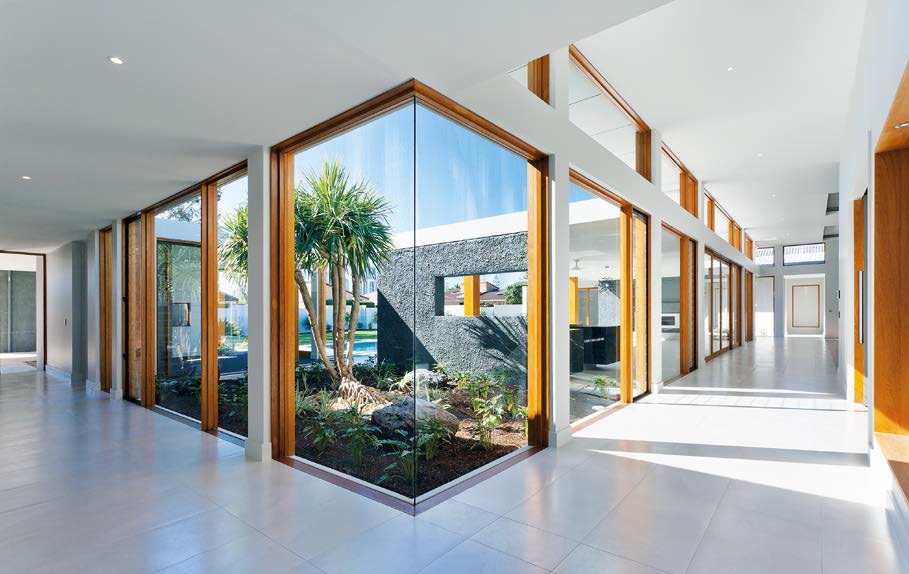 HST corner glazing
PSK System
When opening a window in the PSK system, first we tilt to then slide opening sash.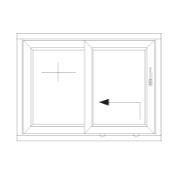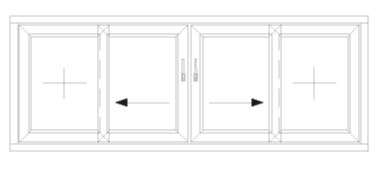 System przesuwny PSK – schematy otwierania
Tilting PSK windows is activated similarly to traditional tilt and turn windows despite large sash dimensions and major weight. Patio PSK has tracks mounted to the upper and lower door frame therefore low threshold option is not available.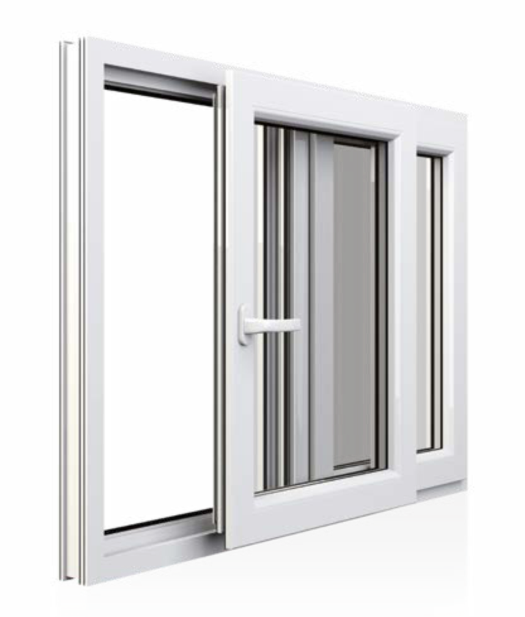 PSK windows
There are also PSK windows available where sliding sash moves onto the internal side of the building wall. This solution enables complete clear window opening. In such case rail track must be fixed to the window frame and internally to the building wall. Advantages of such application are moderate price and effective window tightness.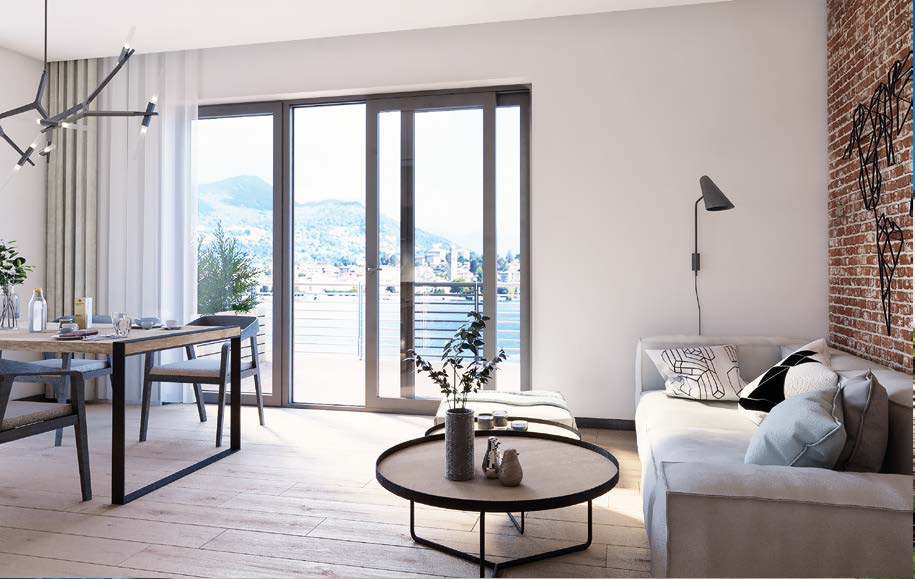 Balcony - PSK System
PSK System is a very popular sliding window system due to its attractive price. An additional advantage of tilt and slide system is also a possibility of designing of up to 1.6m wide sashes as well as tilting in functionality.
HST or PSK - what to choose?
Large size glazing is a cutting edge solution, and accordingly, it offers major benefits.
The choice between sliding and side-hung terrace doors is quite obvious - sliding doors are more comfortable and more practical. However, if we find it impossible to choose between a specific HST and PSK system, it needs to be taken into consideration why we are choosing the sliding construction.
If our reasons are economic and financial, PSK will be an obvious choice. However, if practical factors as well as comfort are more important for us, we are more likely to opt for HST doors.