Every parent knows perfectly that if there are children at home, adequate measures need to be in place. This applies both to household appliances, as well as to windows and doors. What details of your windows and doors you need to pay attention to to keep your children safe?
Key lock window handles
Use of appropriate window handles is one of the simplest and most popular methods of preventing windows from being opened. Aikon Distribution offer includes Hoppe Secustik handles, which can be key lockable to prevent children from opening the window
Find out more about handles on our blog:
Window fittings, handles, and locks – invaluable accessories for joinery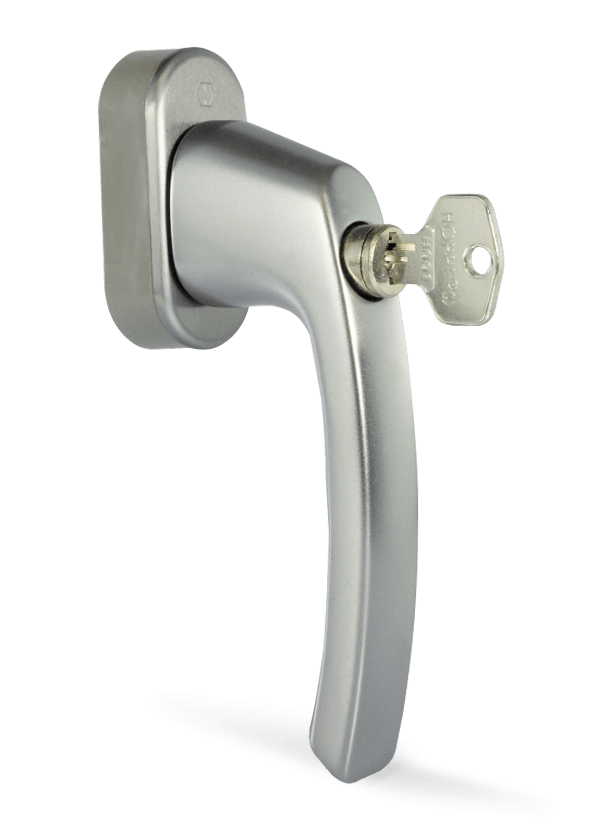 Hoppe Secustik key lockable handle
Most important advantages of key lockable handles:
window is locked in the closed position – the handle can be operated only with the appropriate key

window is locked in the "tilt-in" position – allows room ventilation and still prevent children from fully opening the window

protection against burglary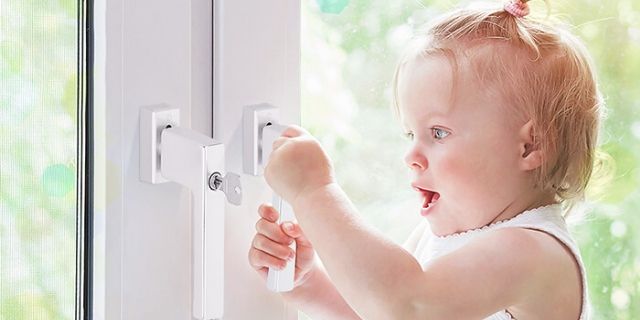 Handle with key
Tilt-in first
Tilt-in first is designed with the aim to keep children safe. In standard fittings turning the handle 90° allows windows to fully open while ROTO Tilt-in First reverse the action to allow window to be tilted-in when handle is turned 90°. Key lock, until released, keeps the window in tilted-in position only.
Most important advantages of tilt-in first handle option:
Locks the window in tilt-in position preventing it from being opened to its fully opened

key lockable handle
Safety glass
Many of us choose home accessories made of glass: glass balustrades, wall partitions or large glass doors. To meet most requirements manufacturers take advantage of safety glass in their products.
Safety glass is laminate glass made of several panes with a PVB film in between to prevent the broken glass from falling into small, sharp pieces.
Visit out blog to find out more about safety glass: Safety first – safety glass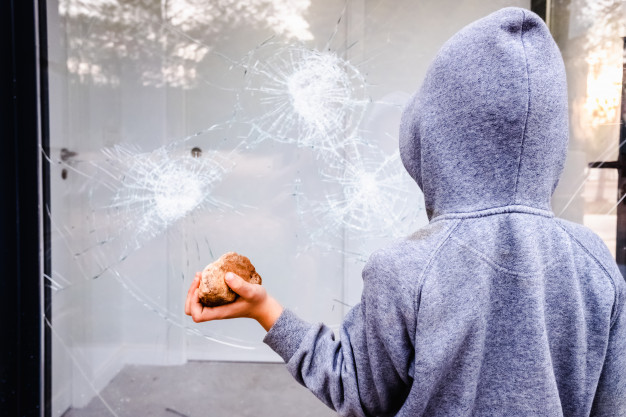 Safety glass
Windows and doors - smart control
Smart home application are becoming more popular amongst home owners who want to improve comfort and energy efficiency of their houses. Smart home applications also allow greater control over family safety, childer in particular.
Windows and doors controlled by state-of-the-art smart systems can be opened, closed, and tilted via smartphones, tablets and other devices enabling to "control" and monitor your entire house or each room individually even from away.
Safe windows and doors
Manufacturers aim to make windows safe for children. High quality products coupled with safety devices can very often provide greater level of protection for children. Let's not forget, however, about common sense and responsibility – there is no substitute for care and attention of a parent.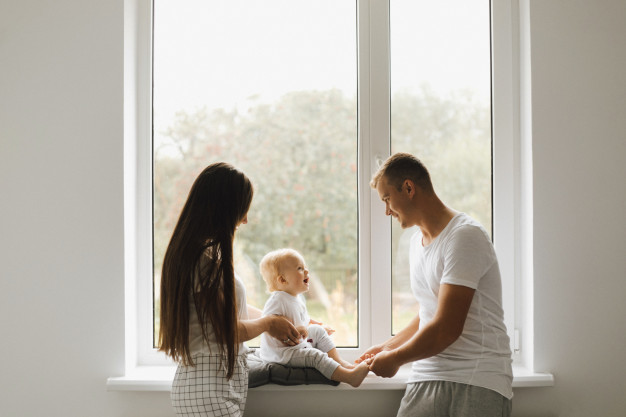 Safety glass