The Aliplast company is one of the leading European manufacturers of aluminium systems for the construction industry. Since its introduction, the company has focused on continuous development, top quality of products, and technological innovation. Polish Aliplast Sp. z o.o., has been active on the market since 2002, and continues to develop dynamically.
What are the characteristic features of Aliplast profiles?
top product quality;

state-of-the-art projects;

timeless design;

wide application
IMPERIAL – most popular Aliplast profile
Imperial is a three-chamber system that is used for external doors and windows manufacturing. Optional 24 mm thermal insert made of polyamide with an addition of glass fibre improves strength and thermal performance of the profile even further.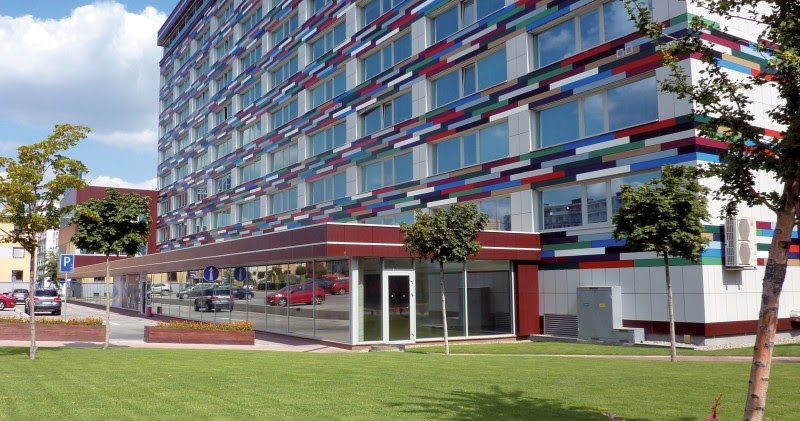 Application of the Imperial system in a residential building
The heat transfer coefficient for the Imperial profile is Uf = 1.9 W/m2*K;

65mm depth provides outstanding rigidity and static characteristics;

can be used to make large-size designs;

wide range of colours – RAL palette.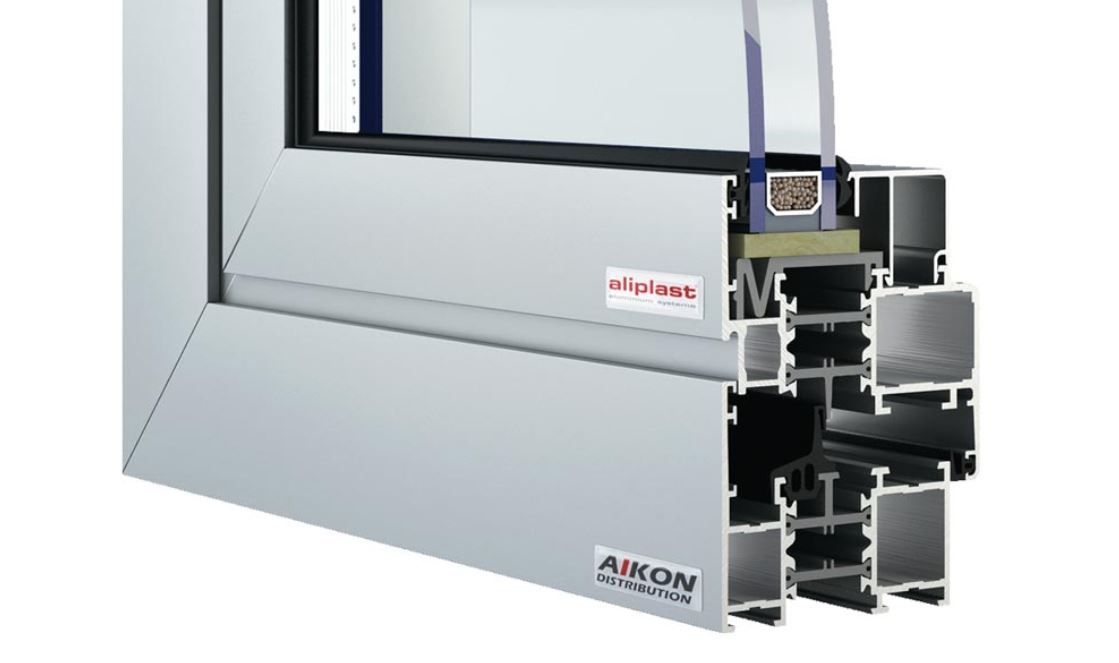 Aliplast Imperial
Slide Plus – most popular sliding doors
Due to its favourable ratio of price to quality, Slide Plus profile is a popular choice among customers. Slide Plus sliding door is, above all, a timeless and convenient solution. As the sliding element opens along the fixed part, it is perfect for smaller areas where a side hung door would take up too much space. An additional feature to use the sliding doors as 2, 3, 4, and 6-section doors allow various house desing options.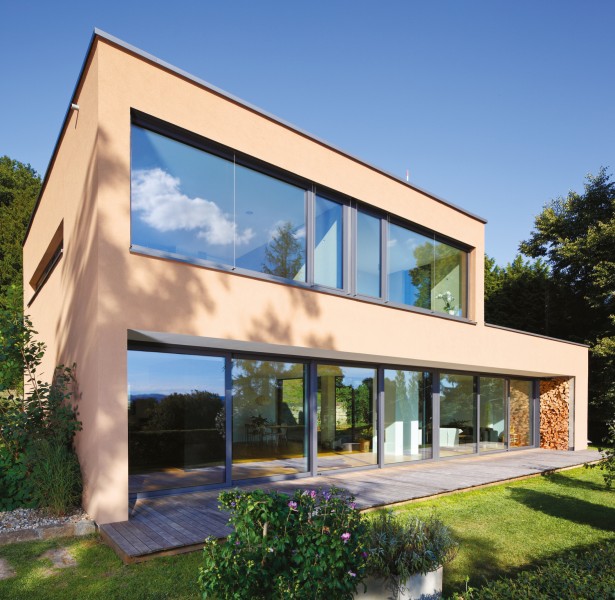 A residential building with the Slide Plus system
65mm profile depth;

No glazing beads;

Can be glazed from the outside;

Wide range of colours – structural colours, RAL palette, Aliplast Wood Colour Effect, anode, bi-colour.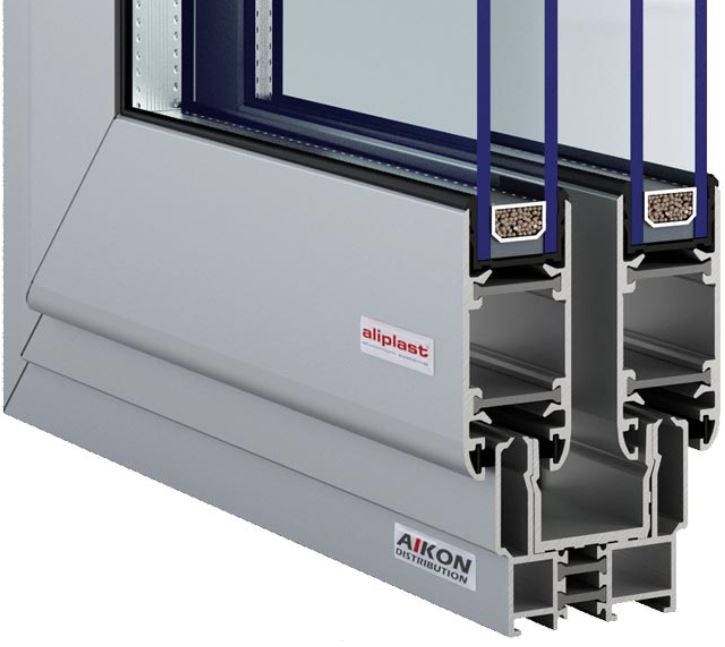 Aliplast Slide Plus
New addition to our offer: GENESIS 75
Genesis is a system that takes advantage of a state-of-the-art insulation material. In addition to the classic centre window seal it has been designed with an additional thermal seal. This solution provides windows with very high tightness.
Genesis system has been designed to manufacture wide range of door applications providing a good base for flush panel front doors.
With its excellent characteristics and competitive price Genesis 75 stands out from other aluminium profiles.
Heat transfer coefficient for Genesis windows can be as low as Uf = 0.84 W/m2*K;

75mm profile depth;

Compatible with different profile finishes;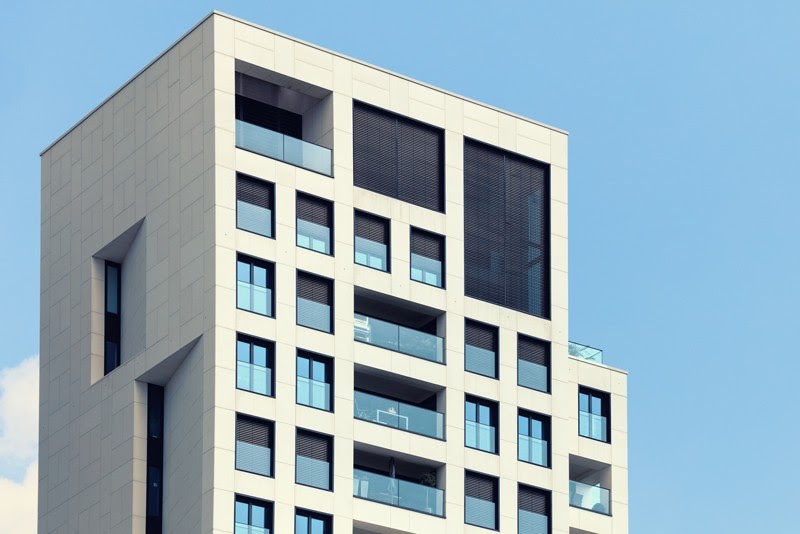 Application of the Genesis 75 system
Aliplast system – a number of choices
Aliplast profiles are characterised by their strength, tightness, and state-of-the-art design. They can be used to make not only windows, but also internal and external doors, shop windows, and glazed partition walls. Windows and doors made of aluminium do not require much maintenance, and can be easily kept clean and protected against corrosion.
Wide application of Aliplast profiles makes it possible to use them in residential and commercial buildings - learn more in: Aluminium windows for commercial and private projects which makes them a uniquely versatile product that can be adapted to match any project design.