Solutions for windows and doors by Aluplast are appreciated by architects and investors all over the world. You can find them in the projects both of private houses and flats, as well as public buildings.
As we all know, large glazings have recently become very fashionable, therefore Aluplast meets the trends and expectations of customers by offering several types of patio and balcony doors. One of these solutions is a new product at Aikon Distribution - PSK tilt and slide doors.
Tilt and slide PSK doors - making the most of space
The Aluplast PSK door is an ideal solution for optimal use of space in patio and garden door exits. The tilt and slide system and special fittings allow the sash to be tilted and slid easily. This functional design saves space and, thanks to the large glass surface, the interior is filled with light and gains a unique character.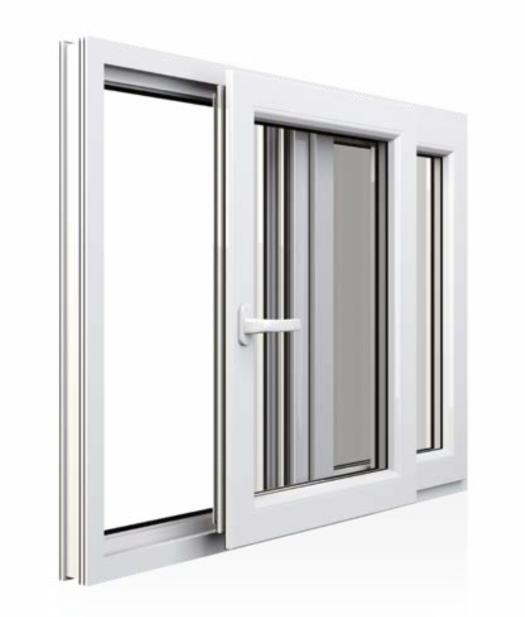 PSK ALUPLAST SYSTEM

PSK Aluplast - an attractive kitchen window
We usually spend a lot of time in the kitchen preparing meals for the whole family. In such a room glazing is very important and a window that can be opened without taking up space on the countertop with its open sash is a unique treasure.
With PSK Aluplast you have an exceptional solution that allows you to tilt the sash and ventilate the room. The open sash takes up practically no space on the worktop, giving you more room to work. The sliding of the sash is extremely light and smooth, and, most importantly, does not require moving things around as with casement-opening windows. This ensures ease and convenience of operation.
Aluplast PSK - the highest PCV quality
The PSK tilt and slide doors are made from the highest PCV quality. Their construction is very functional and optimal in use. They decorate the house effectively and add a touch of class. Large glazings optically enlarge the room and let sunlight into the interior. Large, transparent surfaces also become a natural link between the living room and the patio or garden.
Aluplast PSK in Aikon Distribution
Aluplast PSK patio doors are an excellent choice at a reasonable price. They fit perfectly into smaller houses or projects as their maximum sash dimensions are approximately 1600x2100mm or 1400x2300mm. Providing ideal room ventilation, they bring light and optically enlarge the space.
At Aikon Distribution, Aluplast PSK doors are custom-made for the customer. If you are interested in such a solution for your project please contact our sales team.
Read also:
Manufacturing windows in Poland - the best quality and prices