We are well aware that on-time delivery of the products ordered by our customers is a key element in planning construction work. That's why we take great care to meet our targets and deadlines, and deliver our windows and doors quickly but safely directly to the address provided by the customer.
Feedback from our customers - the best recommendation
We are very pleased to be able to boast of another successfully completed order. This time, our GENESIS 75 aluminium windows and doors in chamois grey (RAL1019) have made their way to Vienna, the capital of Austria. The delivery and unloading of more than 3.5 tonnes of windows went smoothly and safely. This was achieved thanks to perfect cooperation between the salesman, the driver and, of course, the customer.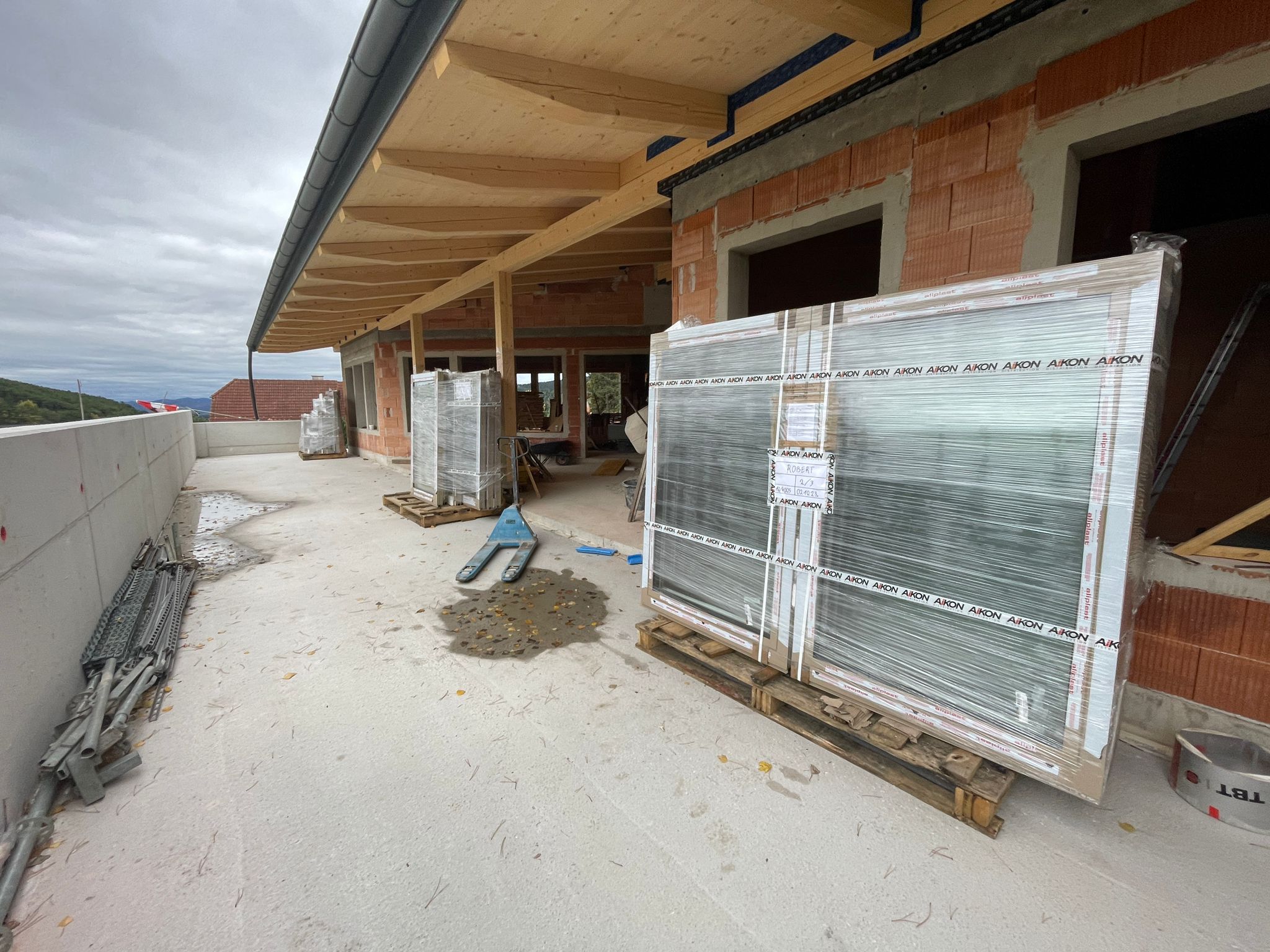 Aikon Distribution windows delivered to the customer's building site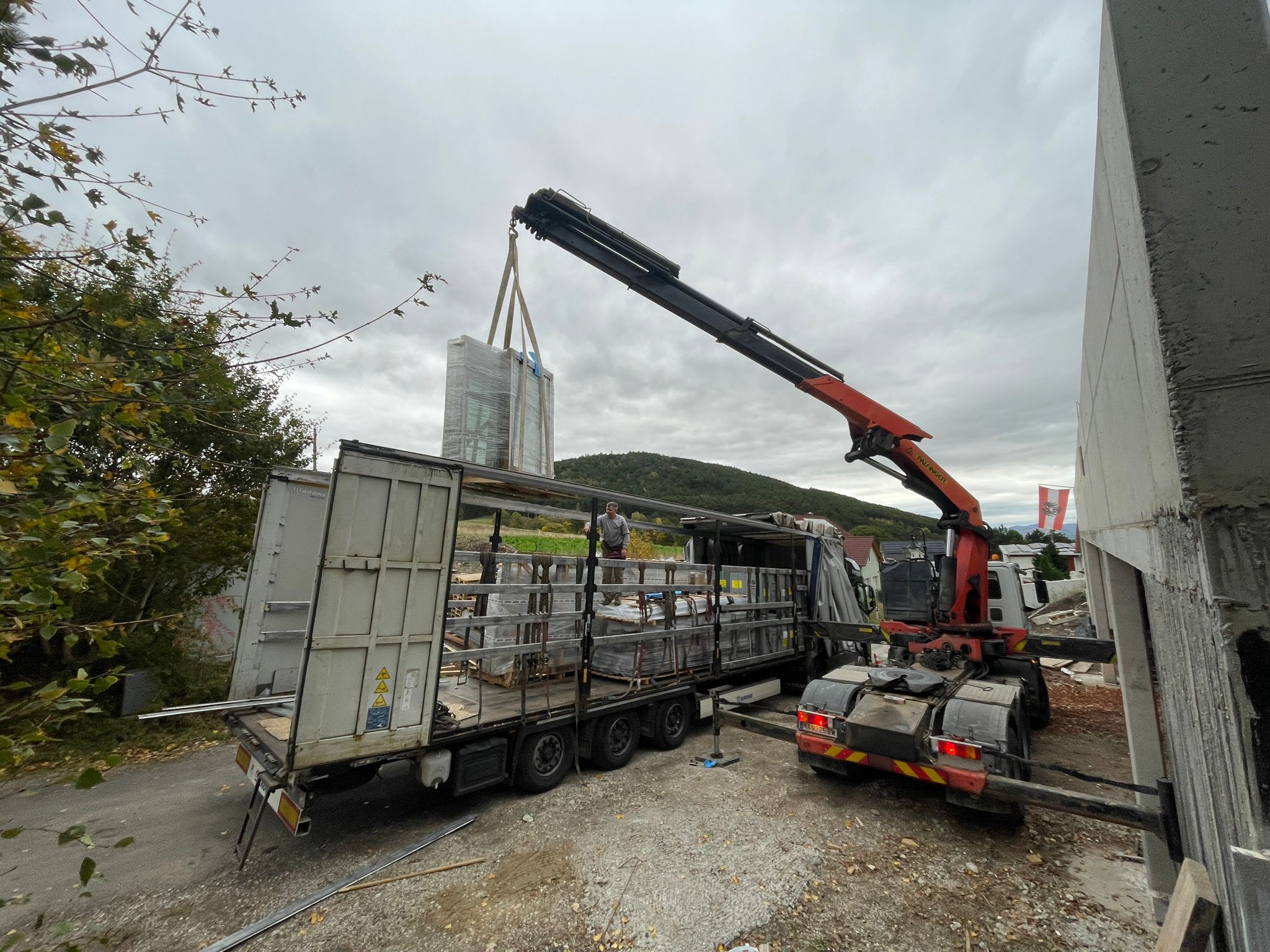 Aikon Distribution windows unloaded by crane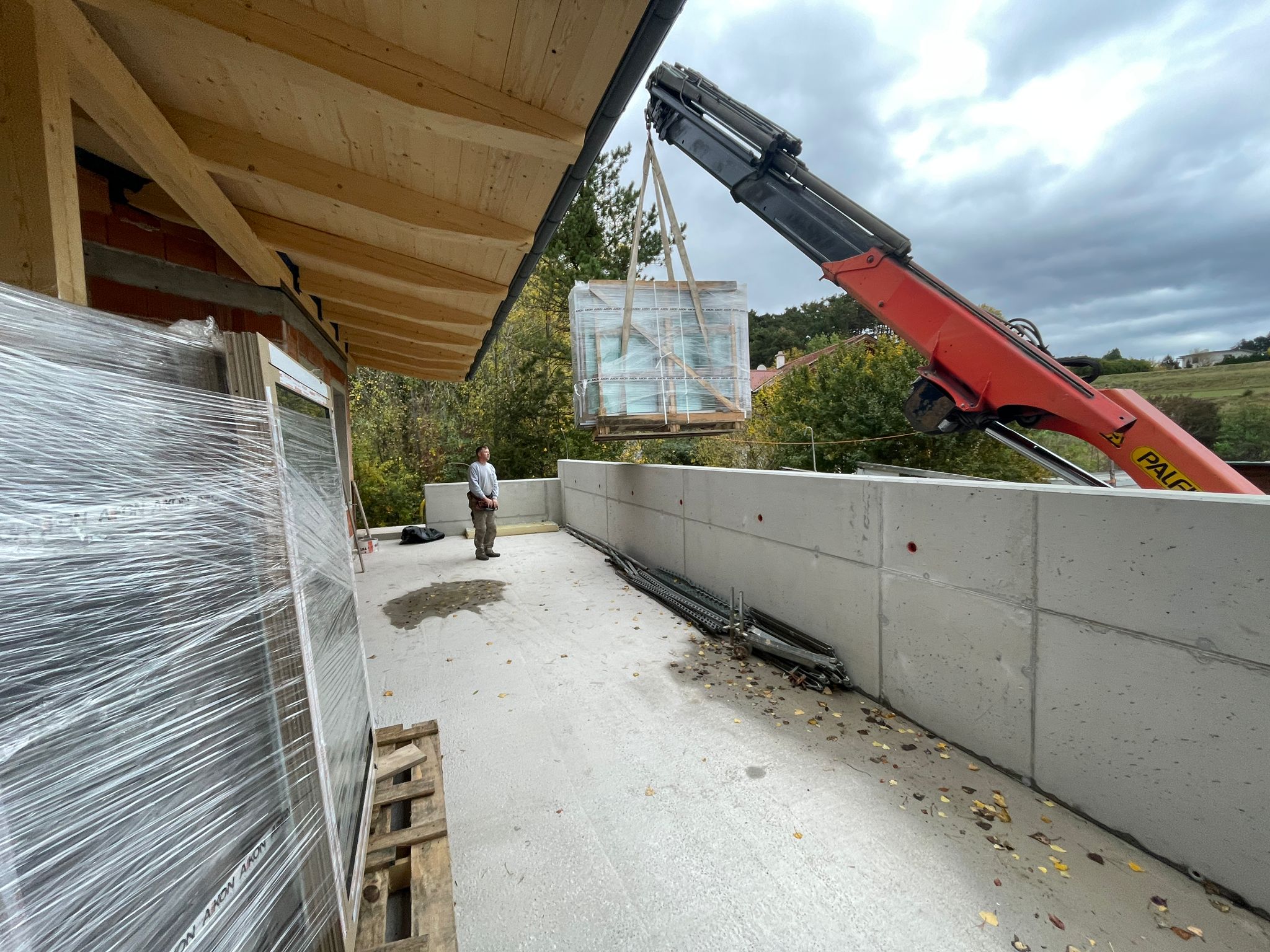 Aikon Distribution windows unloaded by crane
Read more about the windows used in this order:
Close attention to the finest detail
Our reputation is for attention to every detail in the delivery process. From carefully checking the quality of the goods arriving at our warehouse, cleaning them, picking them, securing and foiling them so that they are not damaged in transit, to loading them onto specialised racks.
By doing so, our customers receive fully checked, complete and undamaged goods that can go directly to the construction site.
Are you interested in purchasing windows and doors? Get in touch with our professional to arrange the details of your order.
Read also:
How to buy windows and doors online?