The customer was considering new windows for his two-storey, over 100-year-old house for a long time. He wanted timber windows that would highlight the classic style of the renovated building and create an idyllic and natural ambience within the house.
Before placing his order, he first decided to compare the quality of sash windows on the European market. So he ordered one window each from three different companies, including Aikon Distribution. In the end he chose our company to place the order for 18 sash windows for the project in Dresden.
The sash windows, at the customer's request, were manufactured from meranti wood and varnished in walnut. The customer also ordered overhead roller shutters.
Below are some pictures of the installation of the sash windows, which the customer from Dresden provided us with. We are already looking forward to the photos after the project is completed, when the tenement will be covered with a new façade.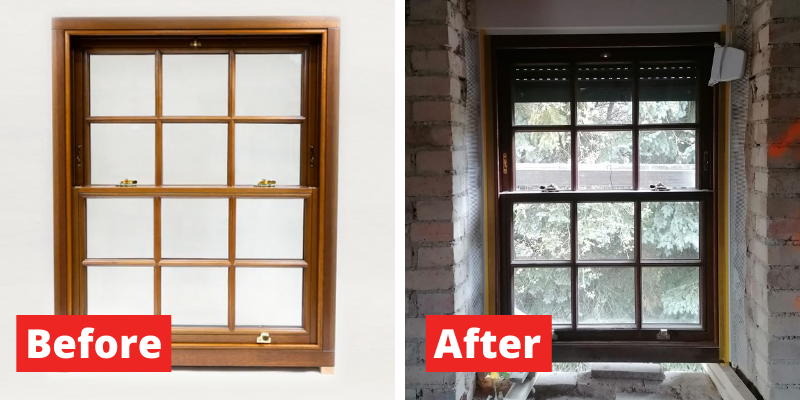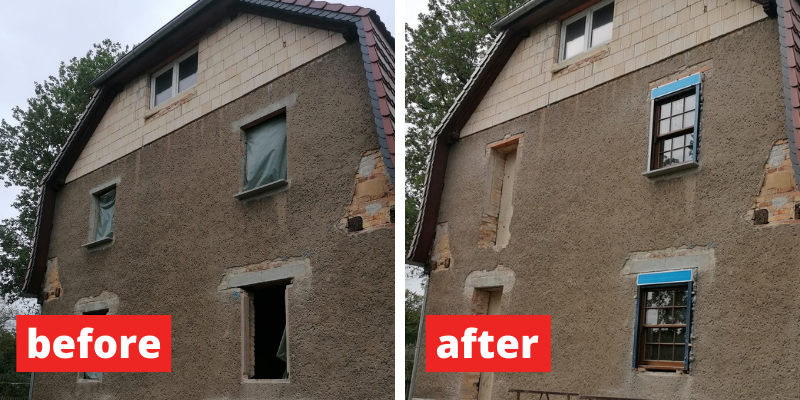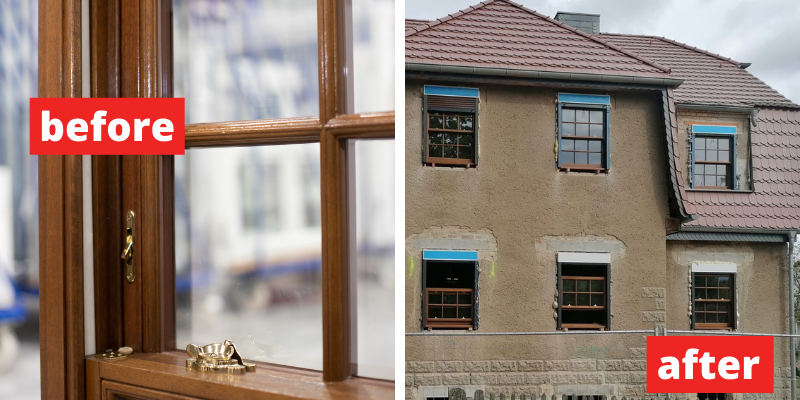 See sash windows available in the offer of Aikon Distribution: