At Aikon Distribution, we fulfilled our New Year's resolution ahead of schedule - we moved into our new offices in December 2021. Their appearance shows the importance we attach to modern interiors, finished with the highest quality materials. After all, this is exactly what You, our customers, to whom we supply our products, expect from us.
We designed a modern glass door with our own application which is part of our image. Glass panels from the GlassLine collection also offer this opportunity.
GLASS DOOR PANELS
We recommend this product for your office spaces, they give a sense of freedom and peace during work, while emphasising the modern approach to business relations. See what it looks like: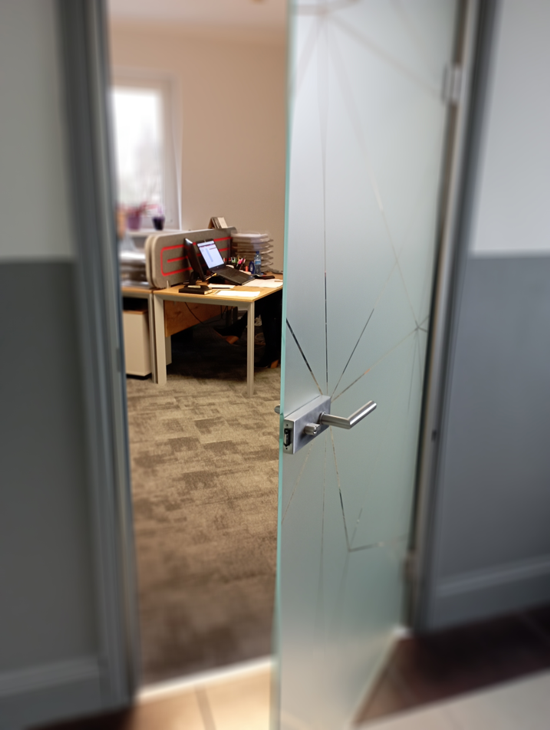 See the glass door panel offer:
Now that we have settled in our new offices, we are fully ready for the challenges that 2022 will bring. We are waiting for you!