Light-filled rooms and spectacular views? All of this is now possible, as the innovative energy-efficient PVC joinery from the Schüco LivIng range is being extended with the new Schüco LivIngSlide lift-and-slide door. What are their parameters and what distinguishes them? Let's check.
Schüco LivIngSlide
More light and space
Modern and slender design for better access to light and high thermal insulation are the hallmarks of the Schüco LivIngSlide lift-and-slide door. The new Schüco Lift&Slide door system fills interiors with natural light and gives them a bright and modern look. By simply sliding the glazed surface slightly to one side, the boundary between inside and outside is removed, creating an impressive open view. A new feature is the combination of the door with fixed panoramic glazing with very narrow frames, which provides an even wider view and maximum light into the interior.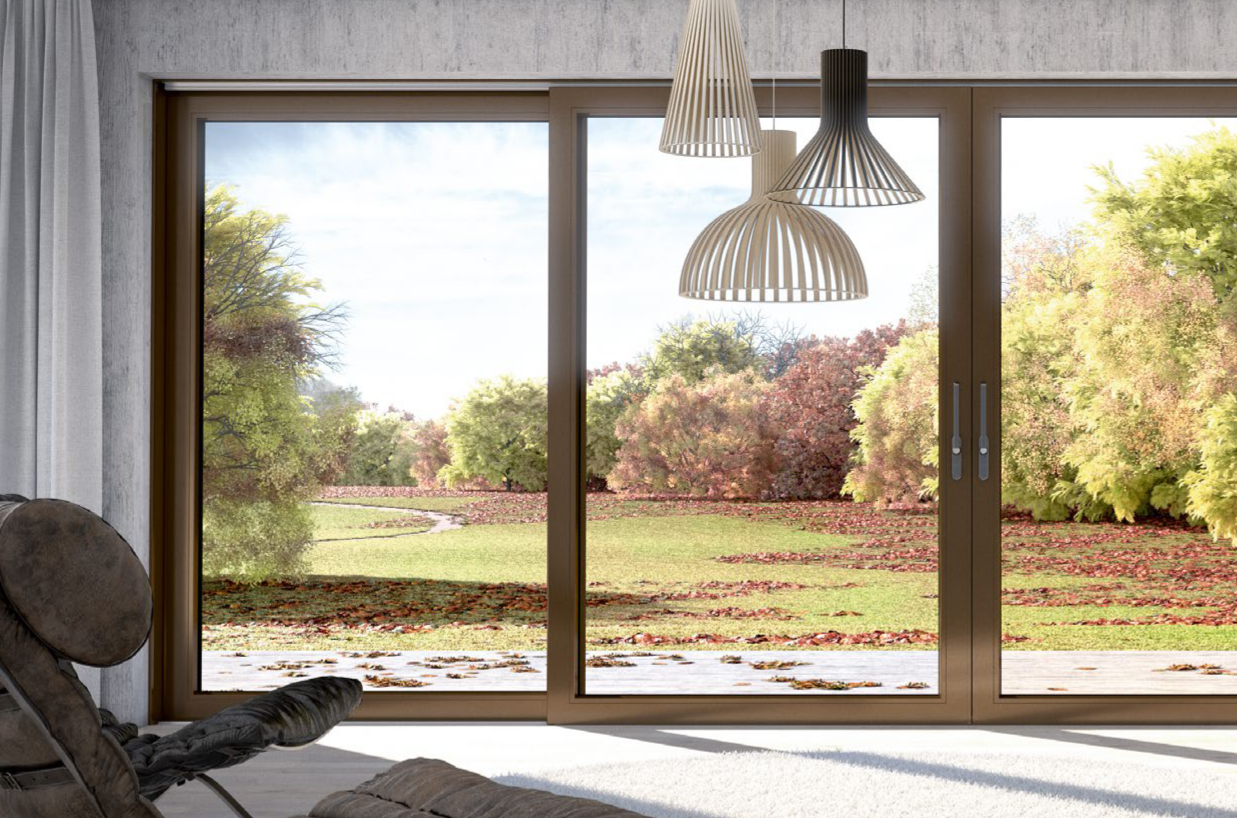 Large sliding panels – guaranteeing perfect views
See also:
Excellent thermal insulation
The Schüco LivIngSlide lift-and-slide system ensures that all components are carefully protected by a thermally insulated threshold, a panel with an increased depth of 82 mm and EPDM weather-resistant sealings, as well as frequent opening and closing. This ensures excellent coefficients even for high-efficiency houses. In addition, the innovative drainage and sealing solution used in the threshold guarantees excellent window waterproofing and energy efficiency. In addition, multi-chamber, thermally insulated profiles of the panels and the frame have made it possible to achieve an excellent heat transfer coefficient for the entire frame of Uf=1.3 W/m²K. By using a glazing package Ug=0.6 W/m²K, the joinery can achieve a Uw=0.8 W/m²K coefficient, thus overpassing the requirements.
The Schüco LivIngSlide lift-and-slide door shows that high thermal insulation does not exclude modern and slender design. A solution with installation depth
The 194 mm frame has a visually light look and can reach large dimensions of up to 6,500 mm in width and 2,800 mm in height. The flat threshold, shallow installation depth and freedom of leaf configuration make the door adaptable in every respect, both for new buildings and for renovating.

The new Schüco LivIngSlide system guarantees not only thermal comfort and an excellent view to the outside, but also ease of use and a feeling of security. Depending on individual habits and the design situation, you can choose from six combinations of fixed and sliding elements. Two-, three- or even four-panel doors are available with two sliding panels that move on one or two tracks.

The lift and slide wheels and assembly ensure trouble-free and safe handling, even of very heavy panels. The flat, thermally insulated threshold eliminates the risk of tripping when passing through. They can be made in a lockable version, opening and sliding from the room side or from both sides. The doors may also offer acoustic protection up to 43 dB and burglary protection in class CR2.
See also our entire range of Schüco sliding doors: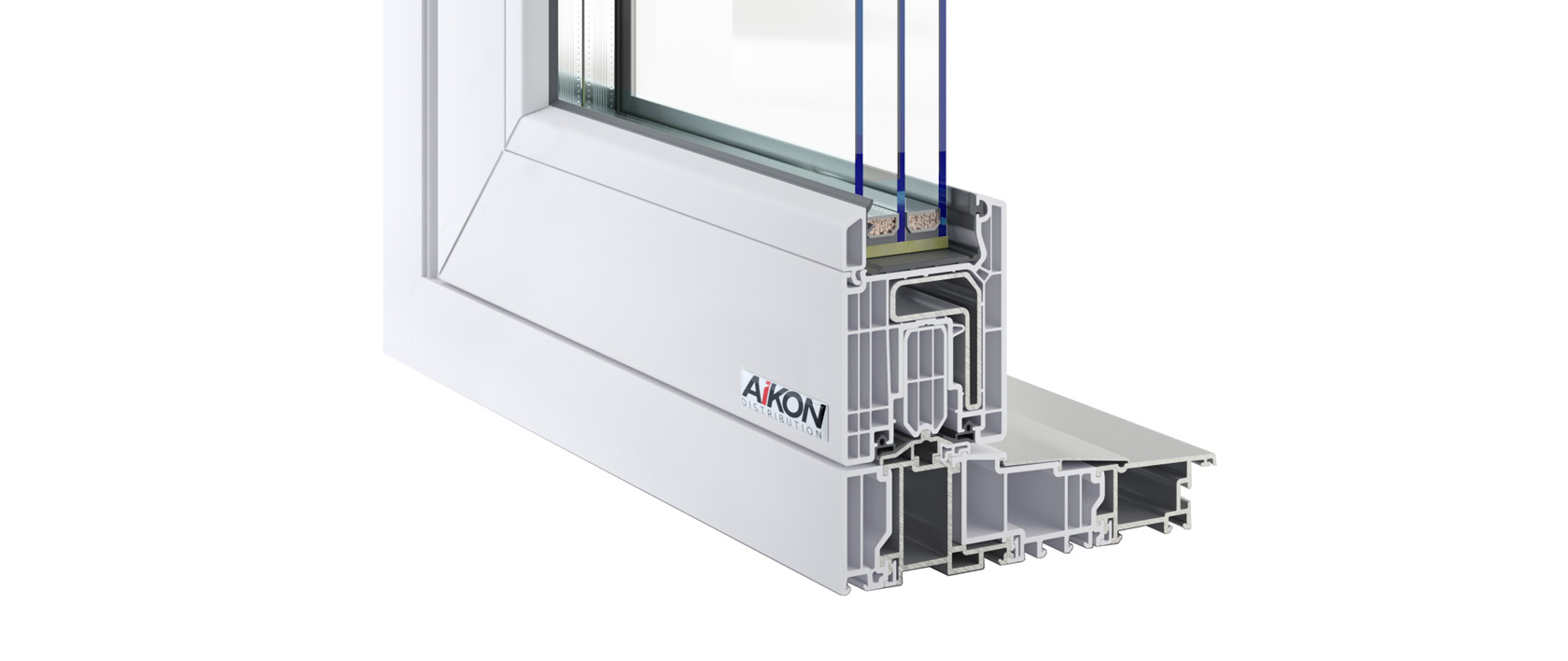 Schüco LivIngSlide PVC-U lift-and-slide door
Read also:
The new Schüco LivIngSlide lift-and-slide construction combines clear design with excellent thermal insulation performance and a low heat transfer coefficient. The sophisticated sealing design provides effective protection against noise, wind and rain. This new Schüco LivIngSlide lift-and-slide door system fills interiors with natural light, giving it a bright and modern look.
To tailor the Schüco LivIngSlide system to your needs, please contact our advisor.