With the start of the New Year, we are incredibly pleased to present you with a catalogue of exciting new door panels in our offer. Their prestigious design provides a modern and stylish look for your flats, businesses and homes. This is all due to the original design and materials used to make the panels. The materials used include lacobel, decorative stone, glass, concrete and sintered quartz.
Ranges of the new collection of door panels
The collection of new door panels is divided into three lines/ranges - Prestige Line, Lacobel Line and Glass Line. The Glass Line collection was created for customers who are open and bold in colour and extraordinary designs. The offer includes digital print designs with which glass panels are covered.

The Lacobel line are panels made from an exclusive type of glass, which we class as float glass. The material is coated with a high-quality varnish, which ensures that the doors have an ideal appearance and are resistant to dirt. The panel's perfectly flat surface is easy to clean and remains resistant to mechanical damage.

The Prestige line is the most extensive category in the new panels and is divided into several types. Urban Line are minimalist forms with integrated handrail. Stone is a stone texture that fits perfectly in modern homes or loft flats. Wood Grain is a combination of industrial style and wood grain. Deep Forest is a line associated with nature - associations with the forest will not be over-interpreted here after encountering the design of these panels. Native Mineral is a panel of natural mineral blends that introduces an urban and exclusive style. Loft is a raw and minimalist design with subtle geometric decorations.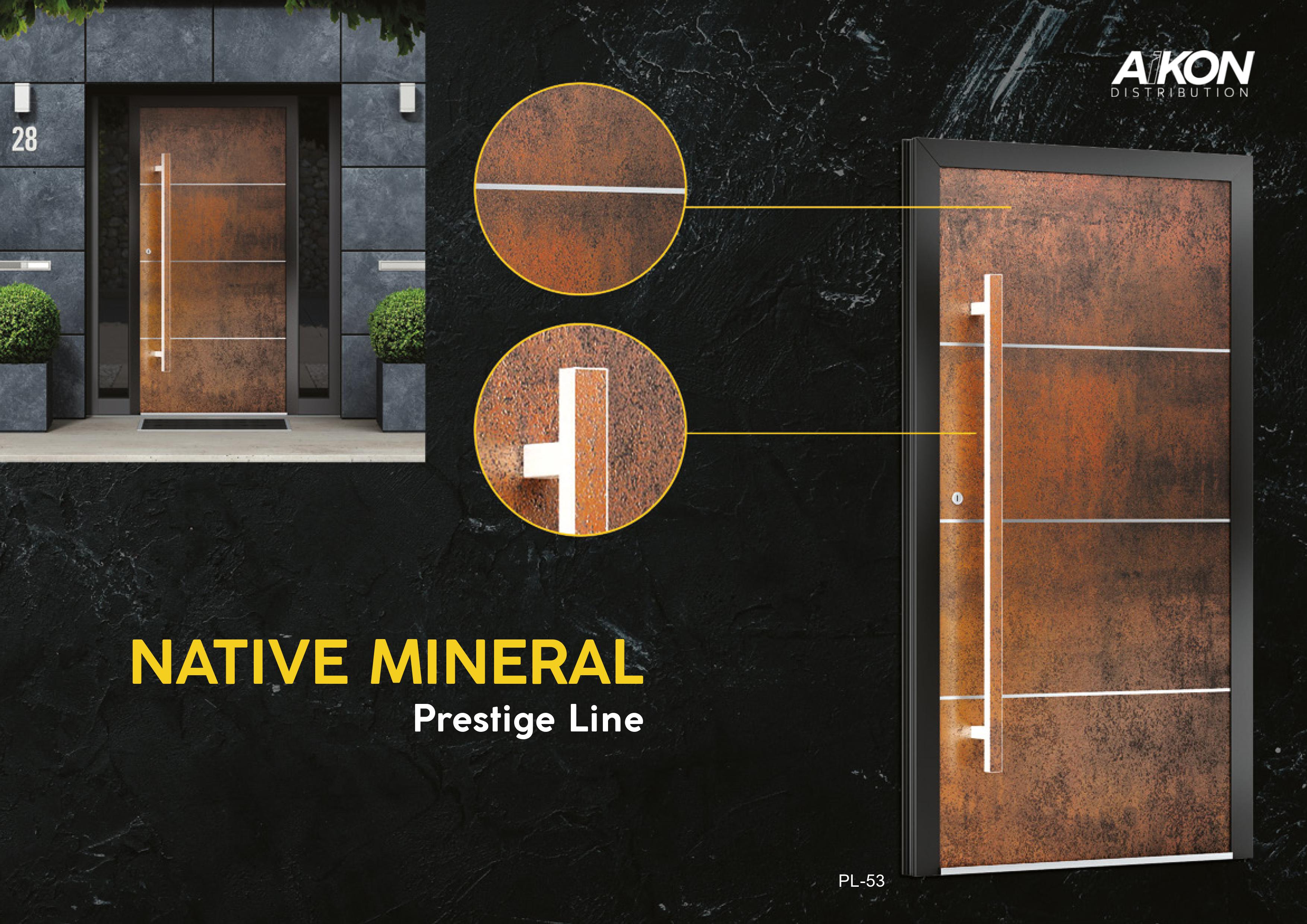 One of the door panels of the new collection at Aikon Distribution

Catalogue with new door panels
Novelties in the door panels' offer are absolutely perfect products for your architectural solutions. Have a look at our product catalogue and contact our consultant!

CATALOGUE OF NOVELTIES - DOOR PANELS