Take advantage of this special opportunity and buy your dream windows, doors, roller shutters, garage door or fence for your house at a promotional price.
Confirm your order for your chosen products with the sales representative by 29 November 2021 and receive a 2% discount on your entire order.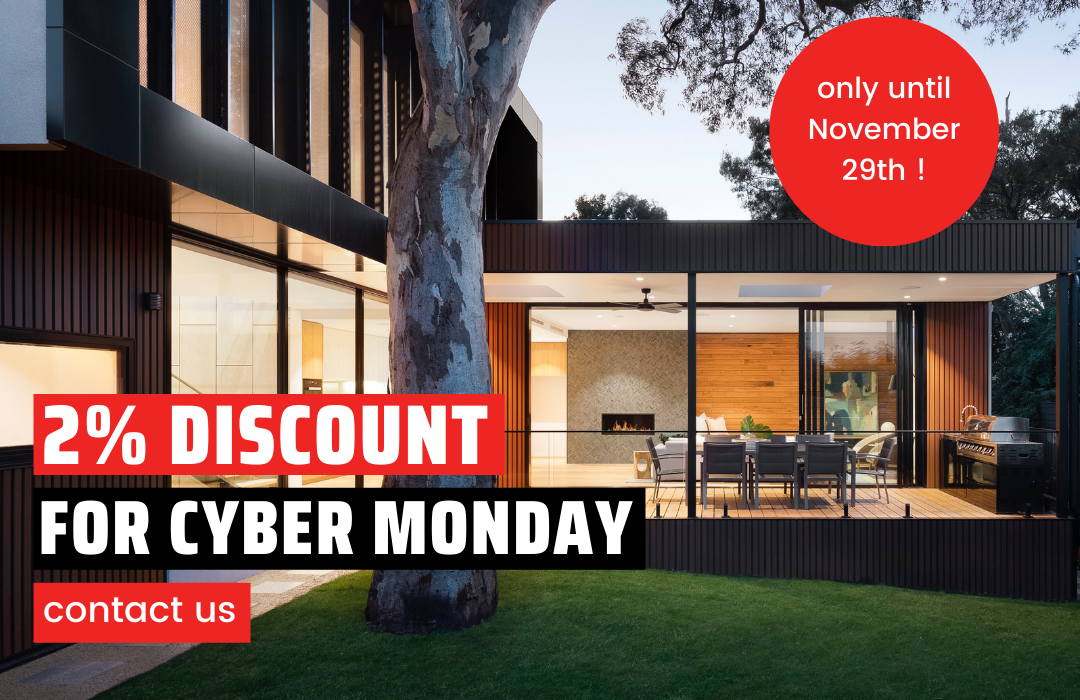 To take part in the promotion your order must be placed by the 29th of November 2021 and corresponding deposit paid till 13th of December 2021. The discount does not apply to the transport service and does not combine with other promotional actions and discounts granted.
Do not wait! Contact our sales representative and take advantage of the discount.