Advanced electronics combined with dedicated software are getting increasingly better at making our daily life easier. Controlling your home via a PC or smartphone is simple and convenient. Advanced applications designed to operate intelligent control systems for gates, doors, and windows allow for independent programming of their respective functions.
Smart home
When choosing doors, windows, gates or external roller blinds for our house, we consider their appearance and durability. We make sure that they match the building, and pay attention to up-to-date models. When the choice has been made, we wonder whether it is a good one. Do our doors, windows or external roller blinds protect us 100% against unwelcome persons? What if we forget to close them on our way out? Some situations cannot be avoided.
This is where technology comes to our rescue. With smart home solutions you are able to control windows, entrance doors, gates, blinds and roller blinds in a number of ways. When away from home, you don't have to worry if beautiful sunny weather turns into a violent storm while your windows are open. Just send a text message or use an application on a smartphone, and rest assured.
IO – Homecontrol technology: Tahoma Somfy
With the IO – Homecontrol technology you are able to operate roller blinds, awnings, blinds, entrance gates, garage doors, entrance doors, roof windows, as well heating and lighting systems. TaHoma system by Somfy (see: TaHoma) allows you to manage your home via a PC, tablet or smartphone.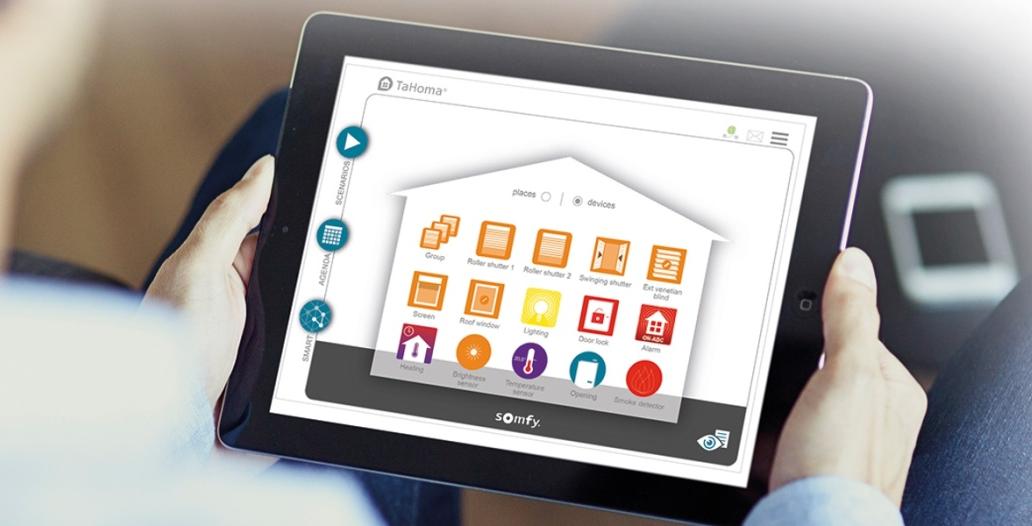 TaHoma system
A smart home can take advantage of advanced automatic weather system, which controls window fittings, roller blinds and blinds following the pre-set parameters. For example, if the room humidity approaches 60%, the system opens a window to provide ventilation. An automatic weather system is also a guarantee of high safety. The owners can leave the windows and go for a walk, knowing that the windows will close in case it rains. Of course, you can also configure specific times for airing, e.g. at night, to get a healthy good night's sleep.
External shutters can be equipped with sensors for rain, sunlight, and wind, as well as a programmer (to find out more about the automatic weather system, see: - link ). Roller blinds/shutters will automatically close once the sensors mounted on the house wall detect the pre-set temperature threshold.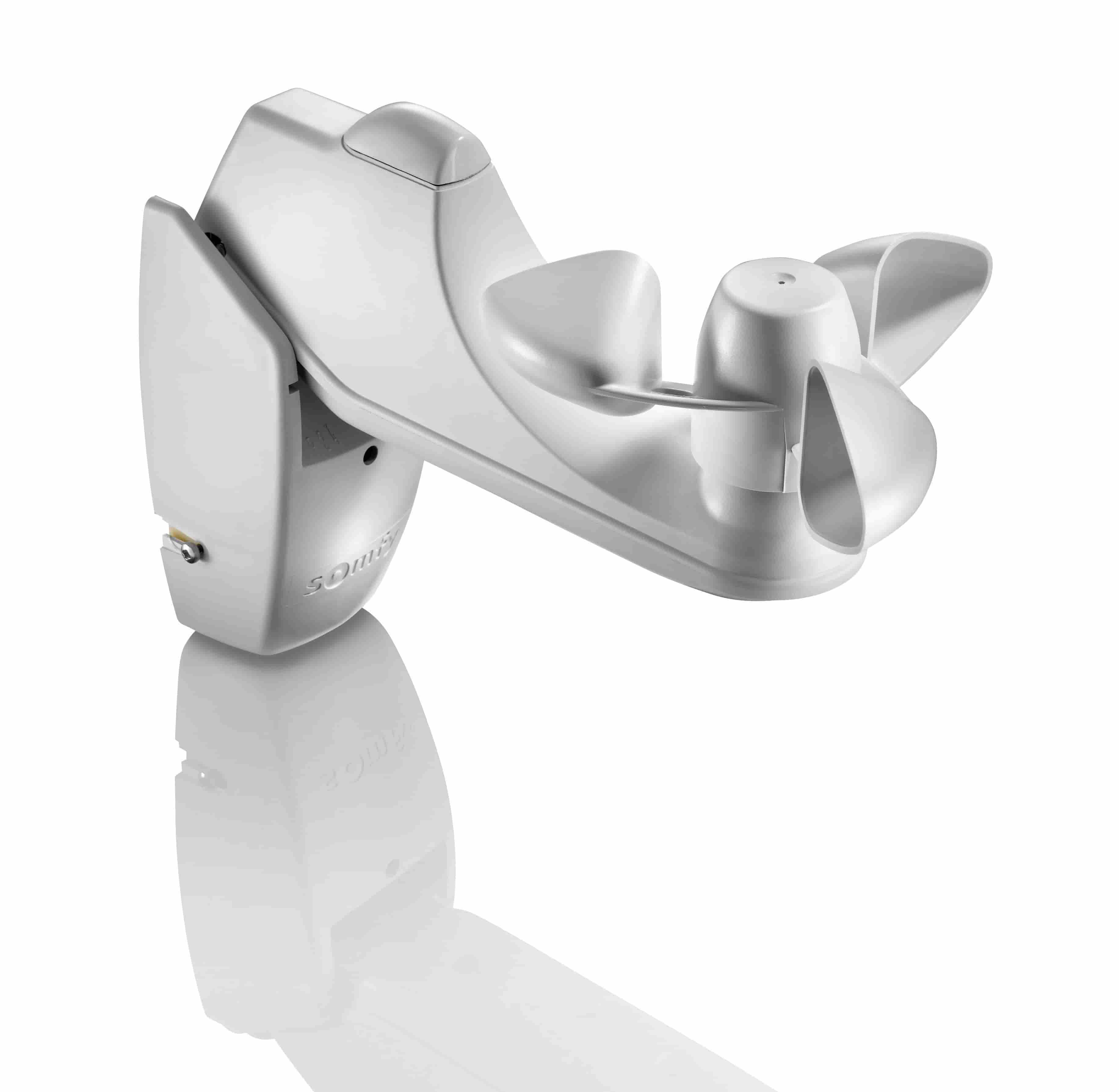 Somfy EOLIS wind sensor
Automation provides significant savings
Blinds that "follow the sun" are particularly recommended for low-energy and passive houses. In summer, when the sun shines intensely on the south side of the building, the blinds close automatically so as to lower the demand for power of the air conditioning system. In winter, blinds open on sunny days to provide free energy to heat the building. This way, the residents do not have to walk from one window to another to manually open and close the blinds every time.
Entrance control systems
With new technology you are able to control the entrance door, which can be equipped with automatic electrically-controlled lock. The door can be opened and closed in several ways: with fingerprints, key, digital code, chip card, and – from the inside – with a handle or via a special panel.
It can be also operated with a remote control, which works similarly to the central locking system of a car.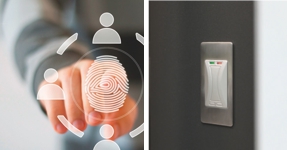 Entry control system

A garage door operator can be operated remotely via a remote control, see our article on garage door operators
It can also be equipped with modules to control and adjust via GSM or the Internet, so as to open/close the door remotely.

METRO Wiśniowski/Somfy operator

The Smart Home concept is rapidly winning popularity due to the scope of the management provided by such a system. It can be used to control not only window and door fittings, but also for the programming of indoor and outdoor lighting, setting of the heating and air conditioning systems, as well as the fire protection system, monitoring, and alarms. A smart home managed via simple applications, text messages, or communicators now becomes real.