Round windows are highly aesthetic elements that add charm and character to both interiors and building facades. They can be found in both modern and traditional architecture. However, their unusual shape can raise some questions, especially when it comes to the types and methods of opening. In this article, we will outline the different types of round windows and popular ways of opening them.
Fixed round window
The simplest type of circular window is the so-called fixed window (FIX). This is a window that does not open and is mainly used to let light into the room and to highlight architectural details. Fixed round windows are popular for their aesthetic appeal.
Round window with pivoting design
Another type of round window is the round pivot window model. This is a window that can be rotated around its axis using a special mechanism. Opening a pivot window allows ventilation and access to fresh air. These types of windows are popular in bathrooms, kitchens and other rooms where adjustable ventilation is needed. Aluminium and wooden windows are the most common option for this. However, it is worth mentioning that this is one of the more expensive solutions.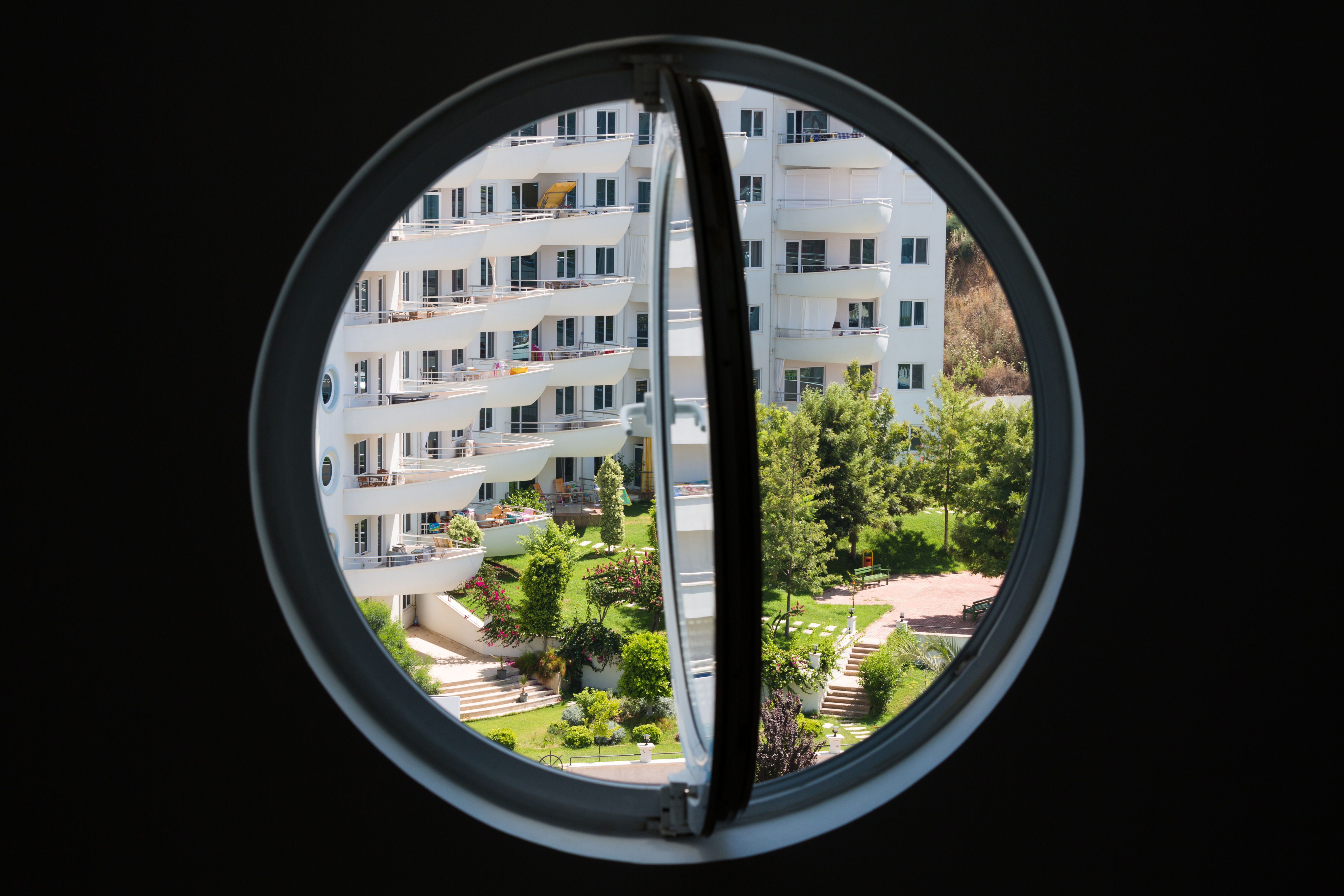 Round window with pivot opening
Round tilt-and-turn window
Round tilt and turn windows are a versatile solution that allows them to be opened in two different ways. A tilt-and-turn window opens horizontally, allowing access to fresh air. This is known as the flush opening option. While a tilt window opens in a vertical position, which allows gentle continuous circulation of fresh air in the room. These types of windows provide good ventilation and are easy to operate. It is also possible to use only one of the opening methods shown. The tilt round window - only to be opened in the reveal, and the turn round window - limited vertical opening function (turning of the window).
Types of round windows - summary
In summary, round windows are an original architectural feature that adds charm and character to buildings. There are many different types of round windows, including fixed, pivot, tilt and turn. Each type has its own unique features and opening methods that can be tailored to suit specific needs and preferences. The choice of window type depends on functionality, aesthetics and where it will be installed. Round windows are not only practical, but also enrich the interiors and facades of buildings with their unique style.
Choosing round windows for your home? Write to our consultant who will match you with the best windows for your needs.