Polish manufacturers and distributors of windows and doors have been introducing their goods to foreign markets for years. Although Poland is one of the world's leading exporters of window and door joinery, with a share of as much as 17% in global exports of this type of product, to date, the activity of Polish companies on the Canadian market has been low (Canada in 2022 was in the 25th position of countries to which Polish windows and doors are sent). One of the barriers to export overseas are the certification requirements, related to the need for separate product testing.
Confirmation of technical competence - the way to more and cheaper exports
At the beginning of January 2020, the Wałbrzych-based Mobile Construction Technology Laboratory was successfully audited by specialists from Canada's Labtest Certification Inc.*, confirming the competence of this testing unit to conduct tests according to Canadian standards.
This involves testing in accordance with AAMA/WDMA/CSA 101/1.S.2/A440-17 'North American Fenestration Standard/Specification for windows, doors, and skylights', which defines the requirements for doors and windows on the American continent. On this basis, the Canadians will cooperate with the MLTB, and as a result of this cooperation, window and door manufacturers from Poland and Europe will have the opportunity to market their products in Canada in a simpler and at the same time cheaper way.
In addition, in March this year the laboratory extended its accreditation to include new test methods, making exports even more convenient than in previous years. The new methods from the American Society for Testing and Materials series of standards had already been in use and performed for several years, but have now received confirmation of competence.
Matching production technology to market needs
Matching production technology to market needs is the best possible strategy. Therefore, the tests performed at MLTB are to confirm that the requirements for three main parameters are met: wind load resistance, water resistance, air permeability.
Canada's National Building Codes and most local regulatory standards require that windows used in new and refurbished residential buildings comply with this standard.
*Labtest Certification Inc. is an accredited testing, inspection and certification body that tests, inspects and certifies, and ensures product compliance in Canada and the US with applicable standards and regulations. It also works for international manufacturers seeking to achieve compliance with applicable regulatory requirements.
Energy-saving windows - an opportunity for windows from Europe
Customers in Canada are increasingly looking at energy-saving windows to reduce heating costs in the freezing Canadian winters. It could be said that the nation is catching up in terms of energy-saving construction. In a way, they are being forced to do so by the International Energy Conservation Code, which for years has aimed to design and construct buildings in a more energy-saving manner. According to the IECC, buildings must reach a certain level of airtightness, which is verified by a mandatory 'blower door test'. This requires proper moisture drainage to prevent condensation and the formation of mould and other undesirable effects leading to, among other things, damage to windows and entire buildings. Many individual designers, as well as companies in the United States and Canada, still do not fully consider the risk of damage caused by condensation.
On the other hand, this is a good prospect for window manufacturers in Poland and Europe - the opportunity to enter the North American market is opening up. Despite the logistical difficulties, this is an opportunity for windows from Europe.
Customers especially from highly developed, more affluent regions appreciate this. Canadians are investing in their homes with their future retirement in mind. Therefore, when choosing finishing materials, they look for the best and most durable solutions.
See our range of energy-saving windows: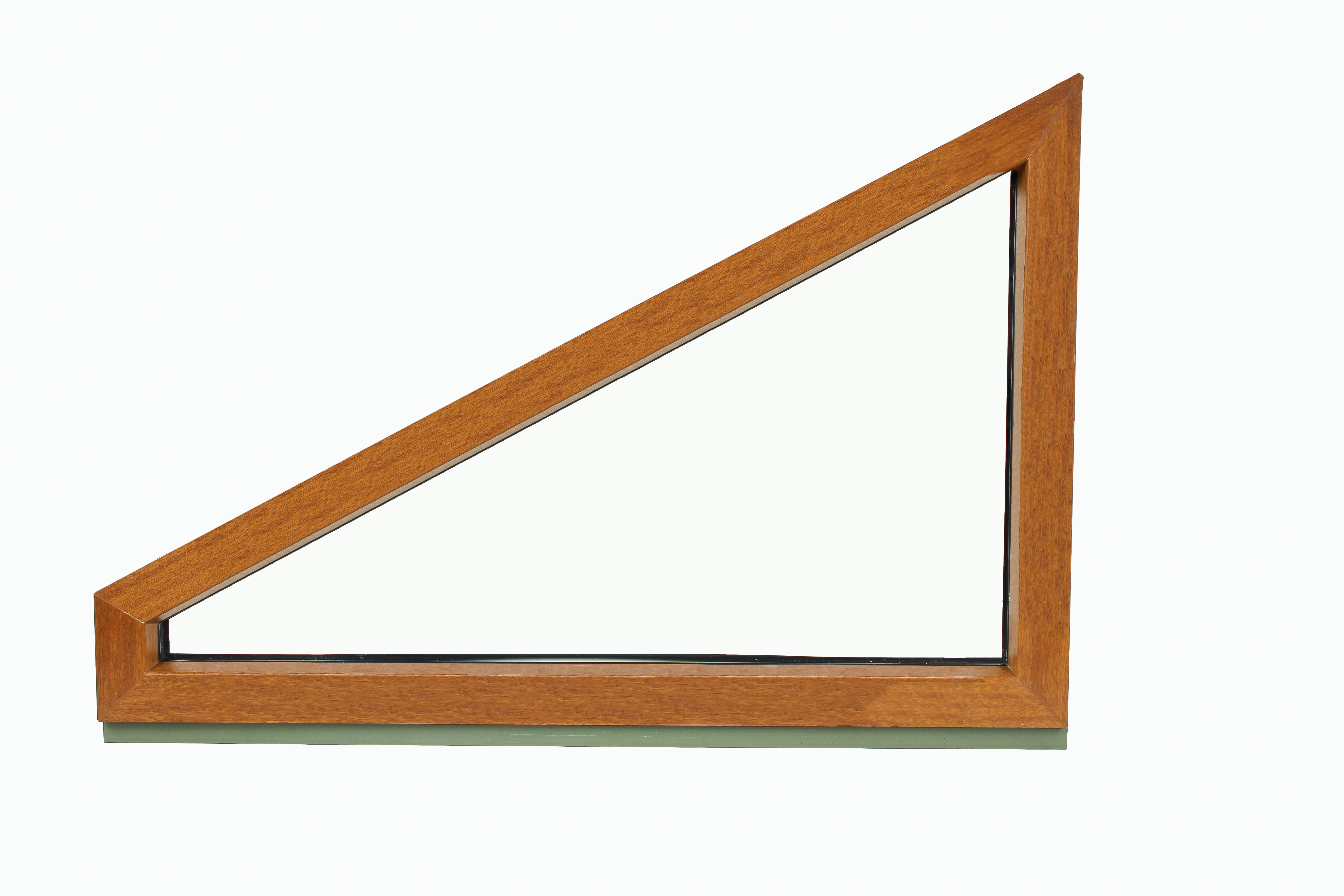 Energy-saving window with unusual shape by Aikon Distribution
Exports of Polish windows and doors to Canada are increasing
The export value of windows and doors to Canada amounted to approximately €10, 4 million in 2021.
The 2022/2023 season brings a significant increase in joinery sales to this country compared to previous years. Indeed, the Canadian market between January and July 2022 saw increases of +8.4 per cent*.
source - forumbranzowe.com
Canada is becoming an increasingly attractive export destination for Polish window and door companies. The prospects are increasingly promising. So what will Polish woodwork sales to Canada look like in the next few years? We will await the results with anticipation.
If, on the other hand, you are interested in purchasing Polish windows and doors for your project investment - please contact our sales representative.