Glass balustrades are very popular in commercial facilities such as shopping malls, hotels, restaurants, and stadiums. They are also increasingly more popular in houses as complementary elements of stair cases and balconies where they can be perfectly used both indoors and outdoors.
Glass balustrades for variety of projects
Glass balustrades will match any interiors, in particular modern, and industrial designs.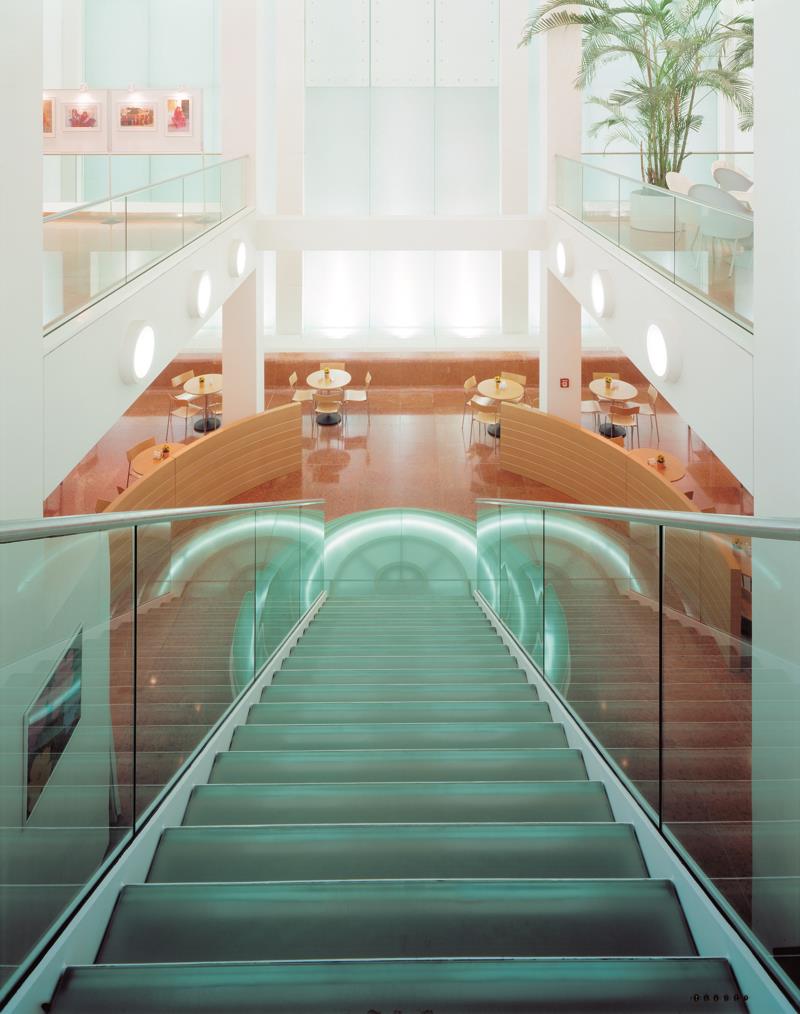 Glass balustrades in a restaurant
Key advantages of a glass balustrades:
modern look
very good resistance to weather
more light
safety
What type of glass is used to make glass balustrades
Glass balustrades are made of double safety VSG-ESG glass, which comprises two panes of tempered glass laminatedtogether. To learn more about tempered glass, check our blog - Safety first - safety glass
PVB film applied in VSG glass and placed between two panes prevents the glass from scattering when cracked or broken as the laminate foil holds together glass elements of the broken unit.
The PVB film is permanently merged, at a high temperature and under pressure, with two or more glass elements to make a glass unit that is mechanically strong and adhesive at high temperatures.
The PVB film is also dedicated to providing exceptional resistance to weather.
Properties of the PVB film:
high transparency
high burst resistance
adjustable strength of adhesion to glass
high resistance to UV radiation and temperature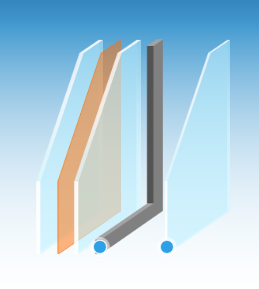 Tempered glass with PVB film
Glass balustrades – indoor applications
Glass balustrades, manufactured as fully transparent units, are an ideal solution for small interiors, where they blend in optically very well, not restricting light and adapt to any architectural style. Decorative glass balustrades are an option worth considering. Their slightly non-smooth surface allow gentle light diffusion as well as keeping transparency at lower level.
Modern and elegant design
When choosing glass balustrades take into account not only individual requirements of the project but also technical details such as strength and quality of the glass and safety laminate material used to produce your new glass balustrades. Glass balustrades are stable and completely safe: despite the impression of being light, they provide required safety.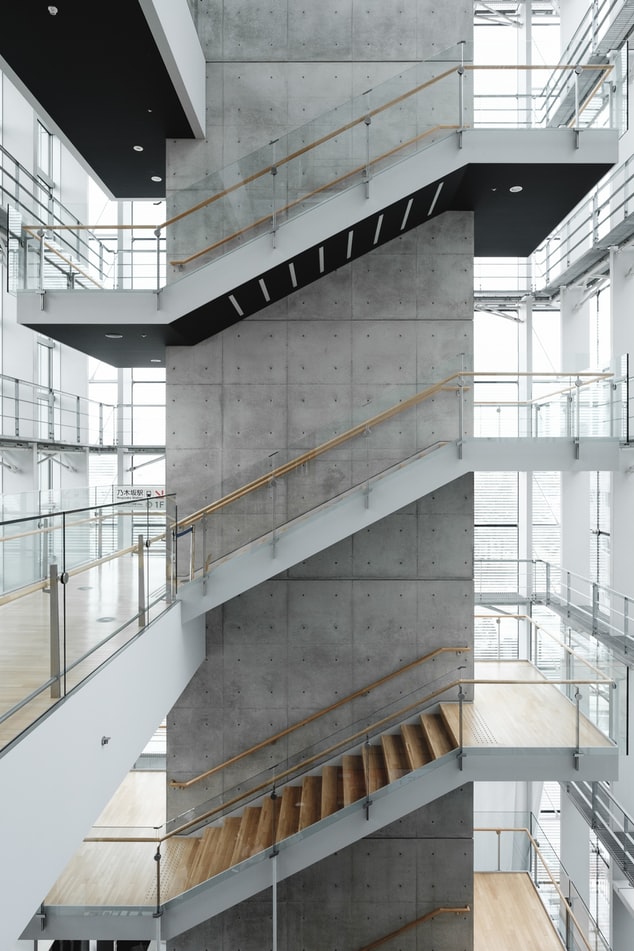 Glass balustrades in a commercial building