BLOG
Wooden windows | advantages of wooden windows | passive houses | Blog Aikon
/ 03.09.2018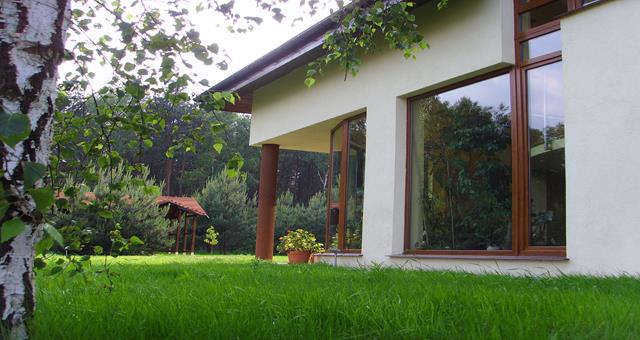 Wooden windows: advantages

They are associated with the highest quality, prestige, possibly luxury. When choosing timber windows, we pay attention to their numerous advantages and such parameters as thermal insulation, sound insulation, ventilation, durability, and stability. The choice between wooden windows and PVC is not simple due to the price of the former. Check this short guide that will, hopefully, help you make a good choice.

The advantages of wooden windows: not only appearance

n the context of the advantages of wooden windows, their elegant appearance is often mentioned. True, no other material, even fashionable aluminium, can match the wood in terms of naturalness, timeless elegance, and versatility. Timber windows fit well with virtually any interior design, which is their obvious advantage. There will be no problem after a few years, when the owners of the house decide to significantly change the style.

Purely technological issues are much more important from a practical point of view. Wooden windows also feature something exceptional. First of all, they offer low thermal expansion, which means that window frames do not lose their dimension during frost or heat.

Window for passive houses

Wood also has good insulating properties. A well-made frame easily achieves a Uf value of 1.0 W/m2*K (check ECOTHERM windows). Such windows, with triple glazing, may thus be used in energy-saving homes.

Wooden windows will never be as tight as plastic or aluminium ones, but wood has better natural air infiltration, which means that there is less risk of dampness of poorly ventilated rooms.

wooden windows Ecoline 68

Obviously enough, durability is also important, and that is the advantage of wooden windows. With the basic maintenance, you can easily use timber windows for 50-70 years.

Maintenance of wooden windows

Wood is a natural material that deteriorates under the influence of changing weather conditions. For this reason, the windows are factory protected against moisture and solar radiation. The impregnation has a limited durability and must be repeated periodically, following the manufacturer's recommendation.


ast but not least, there is an obstacle that often is crucial for investors. Price. Wooden windows are slightly more expensive than PVC windowsn. However, this is just one shortcoming against many advantages of woodwork:
• A classic look and unique design;
• Good thermal parameters;
• Durability;
• Versatility, possible adaptation to almost any architectural style;
• Naturalness and ecology: wood is a fully renewable and biodegradable material.