BLOG
Our warehouse
/ 15.09.2016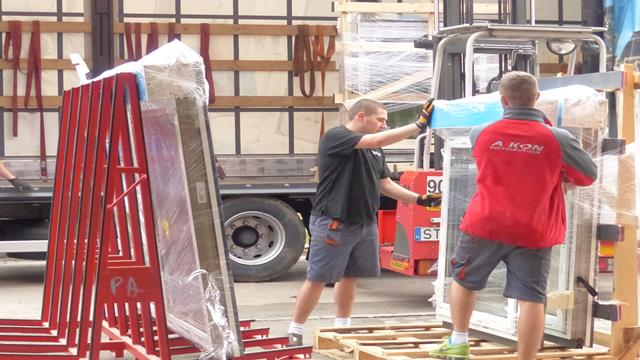 Aikon Distribution pay attention to the quality of its products at each stage of packaging, storage and delivery. The manufactured windows are transported to our warehouse, which is equipped with all the facilities necessary for professional packaging and handling. At the warehouse, the goods are unpacked, thoroughly inspected in terms of quality, technical condition, and the appropriate number of extras, such as door handles, fittings or accessories.

After confirming the compliance with an orders, the set is wrapped and stacked on special wooden racks that guarantee the safety of the products during transport.

The storage and handling process is supervised by qualified personnel that take care of all the details, and monitor the quality of order implementation, so that the end customer receives the goods exactly as ordered.