BLOG
Anti-burglary door: all that you need to know!
/ 09.03.2018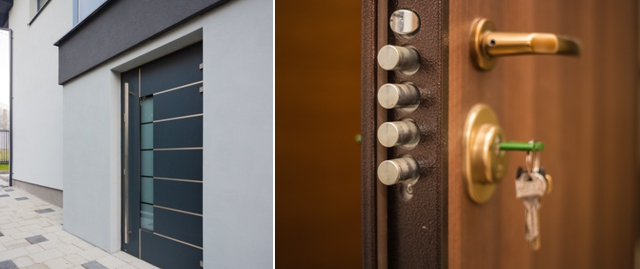 Anti-burglary door: all that you need to know!

Appropriate protection against burglars has become priority for owners of houses and apartments, and it also is a significant element of safety in major institutions. We are increasingly aware that standard doors with typical locks are not any barrier for a moderately skilful thief. This is why anti-burglary doors are so popular. What does it really mean? How such doors resist braking in? You will find answers to your questions here.

100% guarantee?

First of all, an important issue has to be explained. Even the best anti-burglary door do not guarantee full security.

However, the point is about the time that a thief will need to enter the building. In practice, door manufacturers make efforts to force the burglar face problems in breaking through the locks.

Standards for anti-burglary doors

Currently, throughout the European Union, the PN-EN 1627:2012 standard applies, with the full title: "Pedestrian doorsets, windows, curtain walling, grilles and shutters. Burglar resistance. Requirements and classification." In accordance with this standard, there are six classes of resistance to burglary:

• Class 1: a burglar will break such door within less than 3 minutes and without using any tool, or using a simple object. Breaking in will be based on physical violation (kicking, shoulder attack).

• Class 2: breaking in will take at least 3 minutes, a screwdriver, pliers or a hammer will be needed. The door is broken without any prior preparation.

• Class 3: a burglar will need at least 5 minutes and will use a crowbar, ram or drill. As a result, breaking the door will be very noisy.

• Class 4: breaking in will take at least 10 minutes and will require using an axe, cutter or drill. Appropriate preparation is necessary to break such doors.

• Class 5: the door will resist for at least 15 minutes, but such tools will be needed as a saw, grinder or drills. Only an experienced burglar will manage to do it, aware of the risk.

• Class 6: only a very skilled burglar will attempt to brake open such secure doors, breaking the obstacle will take him at least 20 minutes and high-powered tools will be necessary.

Interesting

Class 5 and 6 doors are mostly used in financial institutions.

Equipment of anti-burglary doors

When choosing the door, make sure to check its security measures. The anti-burglary door must be fitted with:

• Reinforcement of the structure with rods,
• Interlocking bolts,
• At least 3 hinges,
• At least 2 bolt locks in minimum 3 places spaced at least 60 cm,
• At least 1 class 6 cylinder lock.

This door will certainly resist a burglar for about 20 minutes and longer, which should effectively discourage majority of criminals from risking.

IMPORTANT!
Last but not least, remember that experienced burglars most often resign of attempting to break excellent anti-burglary doors, and try to find another opening through which they can enter the room. Therefore, take care not only about the proper anti-burglary door but also about reliable windows, external roller blinds, garage doors, alarms, etc.